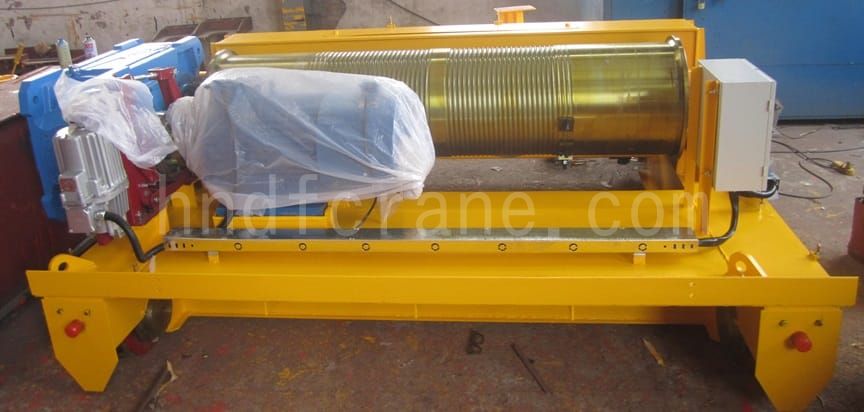 35t European Type Double Girder Gantry Crane Exported to Bangladesh
Key Facts
Country:
Bangladesh
Date:
2018-01-26
Qty:
1set
Technical Parameter
Capacity :35t
Span: 10.534m
Lfit Height: 7.2m
Lift Speed: 0.44-4m/min
Winch Travel Speed: 2-20m/min
Crane Travel Speed: 3-30m/min
Voltage: 380V, 50HZ, 3AC
Detailed Informaiton
Cranes are cutomized products, recently we finish the production of one set 35t European Type Double Girder Gantry Crane, which will be used indoor. There is not only have strict requirement of lift height and span, but also the workshop have limitation of width and heigth.
To satisfy client's usage requirement, our make 1:1 drawing, and consider all details, finally work out the customized design.
We Dafang Crane is professional, we do care about all the details clients' feedback. Just tell us what you want, we will cooperate and try to work out satisfied result!