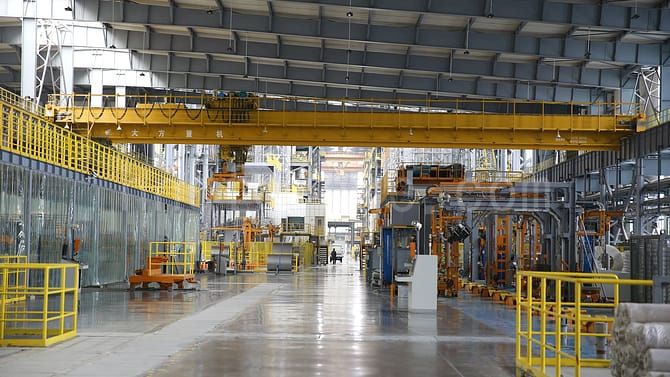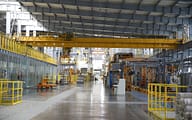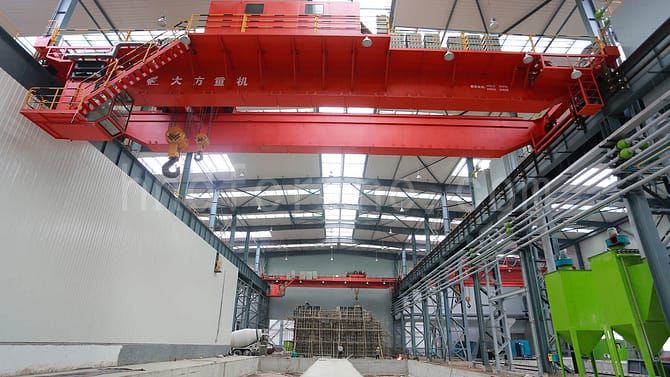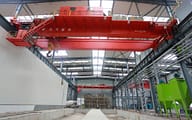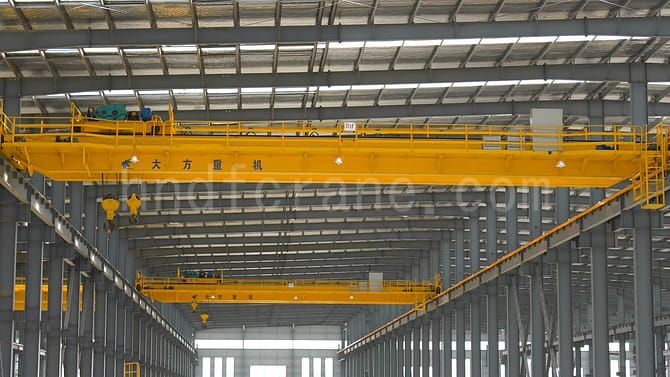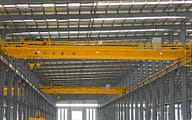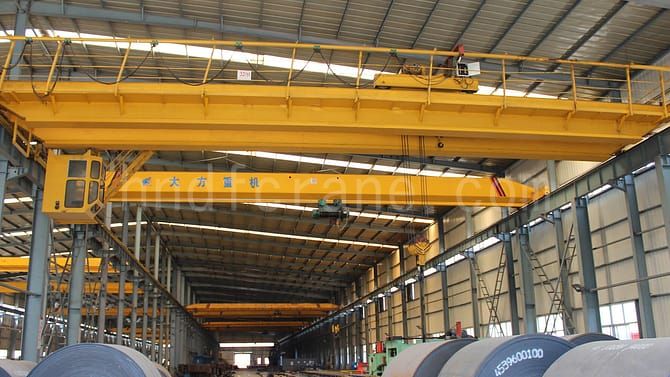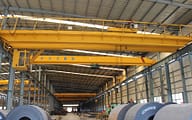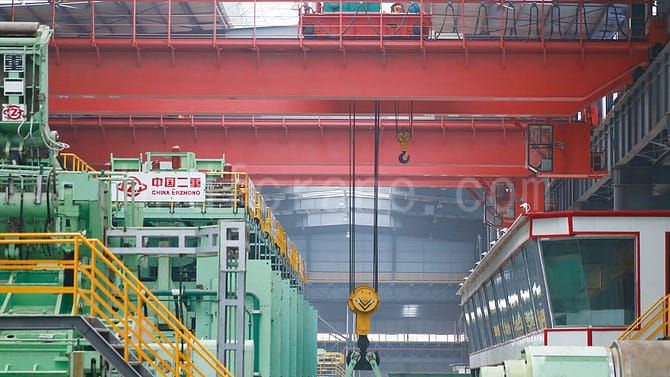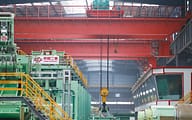 Product Introduction
Double is stronger! If you need to transport heavy loads more than 50t across large areas or have high work duty, then double girder traveling cranes are your first choice. Due to various main girder connection options, the double girder overhead crane integrate well into different building structures, whether new or existing.
They can be utilized at any capacity where extremely high hook lift is required because the hook can be pulled up between the girders.
Double girder overhead cranes can be fitted with maintenance platforms under motors, on the rigging or over the full span of the roller beam. It can be offered for a very large range of spans, heights of lift as well as customized speeds depending on your application. They can also be provided with multiple hoisting trolleys running on the same bridge or auxiliary hoisting mechanisms on the main trolley.
Application:
Suitable for machining workshop, metallurgy industry workshop, warehouse, stockyard, power station, light and textile industry workshop, food industry workshop.
Features
High long and cross-travel speeds thanks to high-performance double-girder design
Light dead weight reduces investment layout
Crane girders can be adapted to building structure requirements
Minimum approach dimensions thanks to compact traveling hoist design
Crane control to meet application requirements: Remote control, control pendant or cabin control
Maintenance platform and accessible crab facilitate maintenance of building interior fittings (optional)
End carriages of torsion rigid, welded box-section design
Soft starting helps to avoid load sway
Limit switches protect the hoist and load from damage
Anti-collision protection and crane distance controls ensure the safe operation of several cranes on one runway
More Details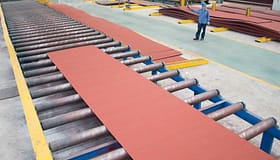 Steel Structure
Q235/Q345 carbon structural steel. And all steel plates for double girder crane must have shot blasting.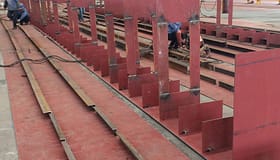 Reinforcement Structure
Main beam with strong box type and standard camber. There will have reinforcement plate inside the main beam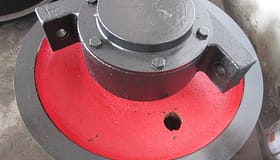 Wheel
Equipped with high quality forged or casting wheel, which will have heat treatment to ensure wheel's performance.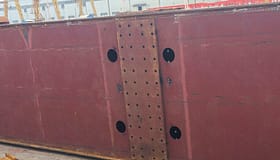 Division Part
To be convenient for transport by container, main girder are divided.3 times connection steel plates and high strength bolts can ensure the division part's rigidity.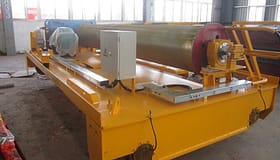 50t Winch
With heavy capacity and high work duty, was developed specifically for lifting that requires accurate and smooth movement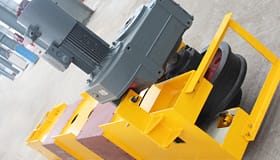 End Beam
Connected to main girders by high-strength bolts. Wheels with roller bearings and permanent lubrication. Motor with smooth starting and stopping characteristic
Compare Products
QD Type Double Girder Overhead Crane
LH Type Double Girder Overhead Crane

It is mainly used in the workshop,according to the utilization class and load condition, work duty can be divided A5 and A6.
The entrance of cabin has three ways from side entrance, end entrance and top entrance and the cabin can be fixed on the left or right side.
The power supply can adopt safety bus bar or angle steel that can be fixed on the same or opposite side with the cabin.
The lifting mechanism is equipped winch.

It is mainly used in the general workshop, the work duty is less than QD type.
The property of LH type crane is more smooth than single girder overhead crane.
The price is more cheaper than QD type. Drive by electric, and usually controlled by cabin, also can controlled by remote control depends on customer.
The lifting mechanism is equipped with CD/MD electric hoist with frame.
Configuration
No
Item
Brand
1
Trolley Electrical
Schneider Brand
2
Motor(Trolley Lift)
Wuxi hongtai
Reducer(Trolley Lift)
Purui
Brake(Trolley Lift)
Jiaozuo Changjiang
3
Motor(Trolley & Crane Travel)
Boneng Three-In-One
Reducer(Trolley & Crane Travel)
Brake(Trolley & Crane Travel)
4
Inverter,Yaskawa Brand
Inverter,Yaskawa Brand
We can offer higher configuration, please
Client Care
You might be interested in the following questions