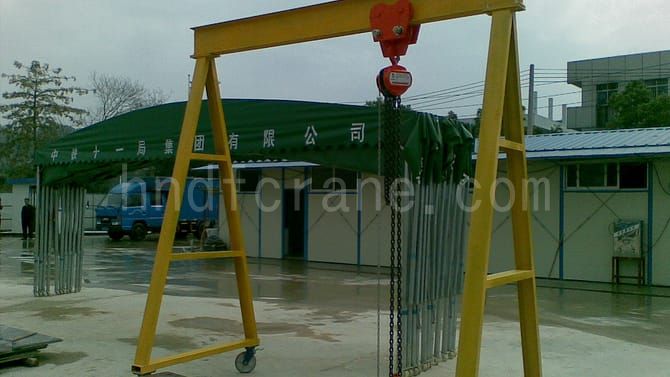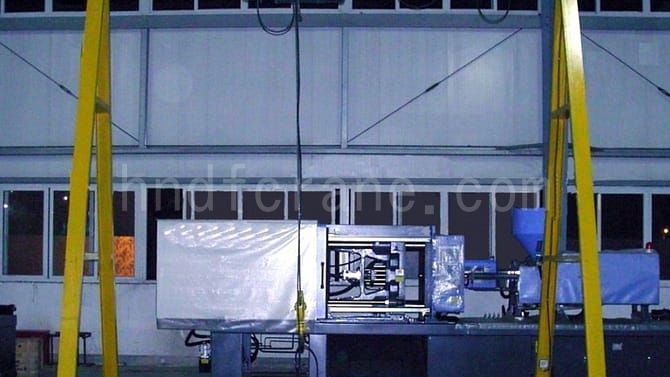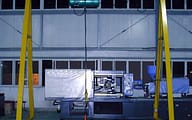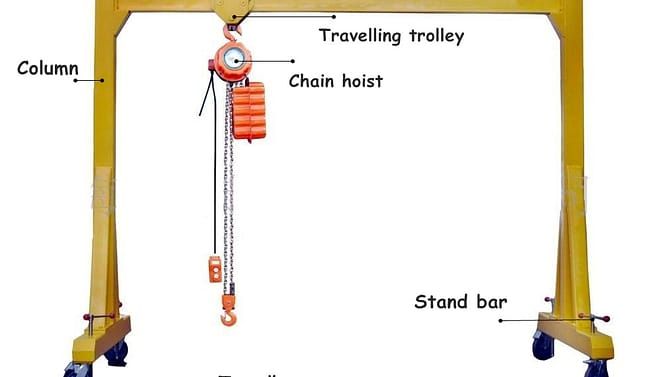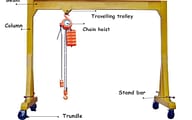 Product Introduction
Gantry Crane is also known as Portal crane or Goliath crane. Include single girder gantry crane, double girder gantry crane, engineer gantry crane, semi gantry crane, and operate on floor mounted rails.
Dafang provides single girder gantry crane solutions from 1 Ton SWL up to 20TonSWL (we also manufacture gantry crane designed according to client special requirement).
According to different situations, single girder gantry crane has four types: L single girder gantry crane, MH single girder gantry crane, truss type single girder gantry crane. Portable gantry crane.
We have the gantry crane for your application. Portable gantry cranes are perfect for applications where you need a portable and economical way to lift materials anywhere in your facility. The durable polyurethane casters to allow ease of movement around your facility
Application:
Lifting materials anywhere in a facility where an overhead crane is needed
Localized handling utilizing the safety of a gantry crane
Over machines for maintenance and pulling product using a safer crane alternative in lieu of a forklift
Anywhere overhead lifting equipment is needed on an infrequent basis
More Details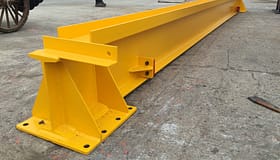 main beam
Q235/Q345 carbon structural steel. Strong box type with standard deflection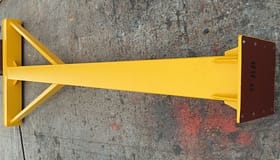 Supportingleg
Q235/Q345 carbon structural steel. Strong box type with two coatsof  paint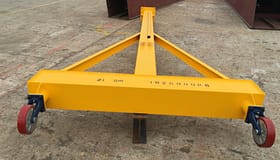 Ground beam
Q235/Q345 carbon structural steel. With Nanjing brand motor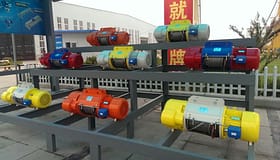 Electric wire rope hoist
CD1/MD1 Electric made by our own group, insulation class IP44 /IP55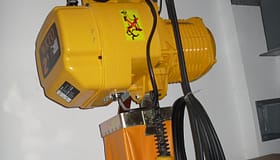 Electric chain hoist
This is type hoist is more light than wire rope hoist, more easily to operate, and and reduce space.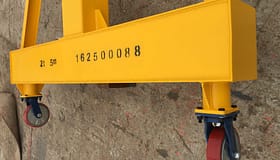 Crane wheel
Universal wheel, it is different than other gantry crane, it can easy move by hand in random direction.
Compare Products
A (MH) Type Single Girder Gantry
Portable Single Girder Gantry Crane

Suitable for indoor and outdoor
Strong box type
Crane can be designed with two side cantilever, one side cantilever or no cantilever
Crane equipped with steel wire rope hoist, hoist traversing under the main girder

Crane main girder and support leg both light type.
Crane equipped with moveable wheels, can be easily move in any directions.
Crane equipped with steel wire rope hoist, electric chain hoist traversing under the main girder
Configuration
Nam
eItem
Lifting mechanism
Hoist traveling mechanism
Crane traveling mechanism
Motor
Nanjing (IP44, IP54)
Nanjing (IP44, IP54)
Nanjing (IP44, IP54)
Reducer
Dafang
Dafang
Dafang
Brake
Included in moto
Included in motor
Included in motor
Client Care
You might be interested in the following questions
What information shall we offer to get precise quotation &best design?

Capacity:__ton?
Span length: __m?
Lift height:___m? (hook center to ground)
Traveling distance:__m? Do you need us provide rail and cable?
Which material to lift?  

any special requirement on lifting speed, hoist traveling speed and crane traveling speed?

Work frequency: like how many times/day, hours/time?
Working condition: temperature?  any corrosive gas or material? any explosive gas or material?
Power supply: 220/380/400/440V,50/60HZ,3Ph?  

Which condition should choose portable gantry crane?

If the gantry crane lifts light material, and the workshop hasenough space, no barrier.

Whether you can offer the matched spare parts?  

Yep, as crane manufacturer, we offer all the related spare parts, such as motor, hoists, drums, wheels, grabs, hooks, rails, travel beams, enclosed bus bar etc.