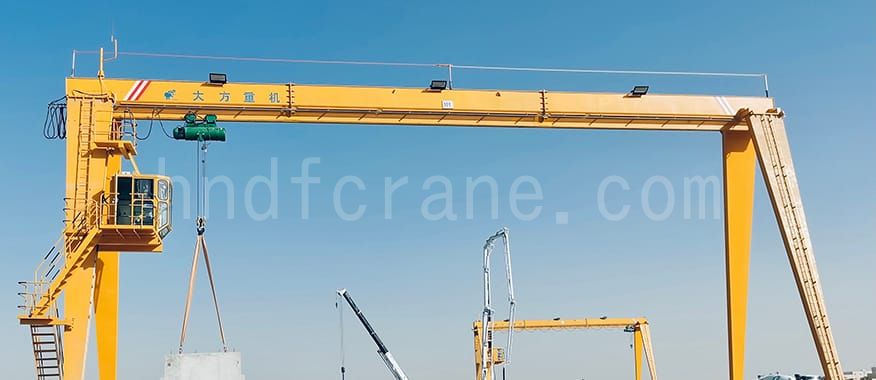 3 Sets of MH10t-S25m-H10m Single Girder Gantry Cranes For Sale to Saudi Arabia
Key Facts
Country:
Saudi Arabia
Date:
2021-01-08
Qty:
3 Sets
Detailed Specifications:
Model:MG10t
Capacity: 10t
Lifting Height: 10m
Span: 25m
Control Method: driver's cabin control
Power Source: 380V/60HZ/3PH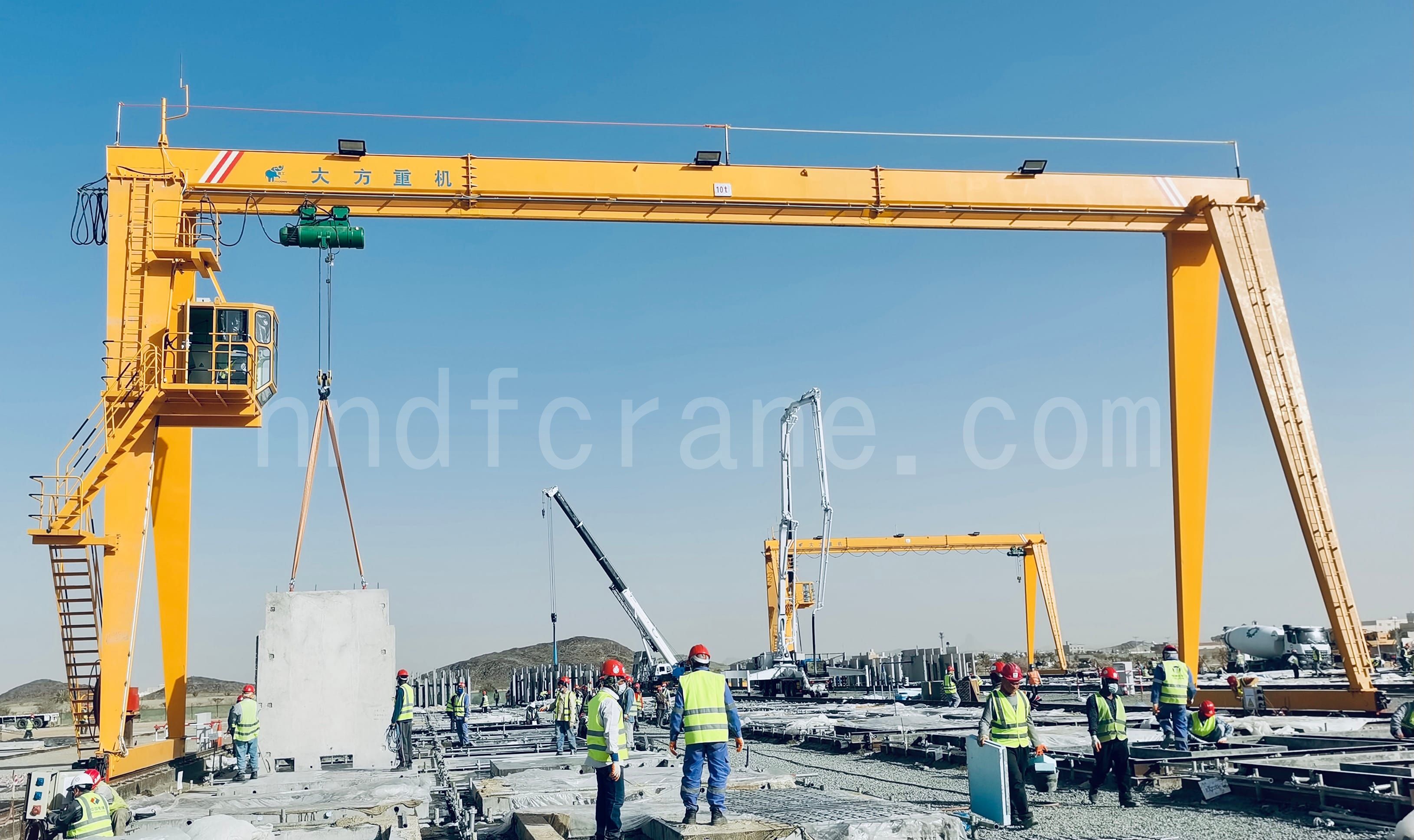 Project Overview:
The project undertaken by the Saudi Affordable Housing Project Department of Jiangxi Hydropower Company is the affordable housing villa construction project of the Ministry of Housing and Construction of the Saudi Government. This project is an important part of the Saudi government's 2030 vision. This phase of the project is the third phase of Saudi Affordable Housing, with a total of 641 villas. The main body of the project adopts a PC (prefabricated concrete) structure. The project site in this phase is located in the central and western part of Saudi Arabia, with a large temperature difference between day and night, with an annual temperature between 0 and 45 degrees, and there are many local wind and sand. The gantry crane is mainly used for the production, transportation, storage and loading of prefabricated wall panels. The project has a tight schedule and the using frequency is relatively high. The net weight (excluding adhesion) of the prefabricated reinforced concrete slabs lifted by the crane is within the range of 3 tons to 7 tons.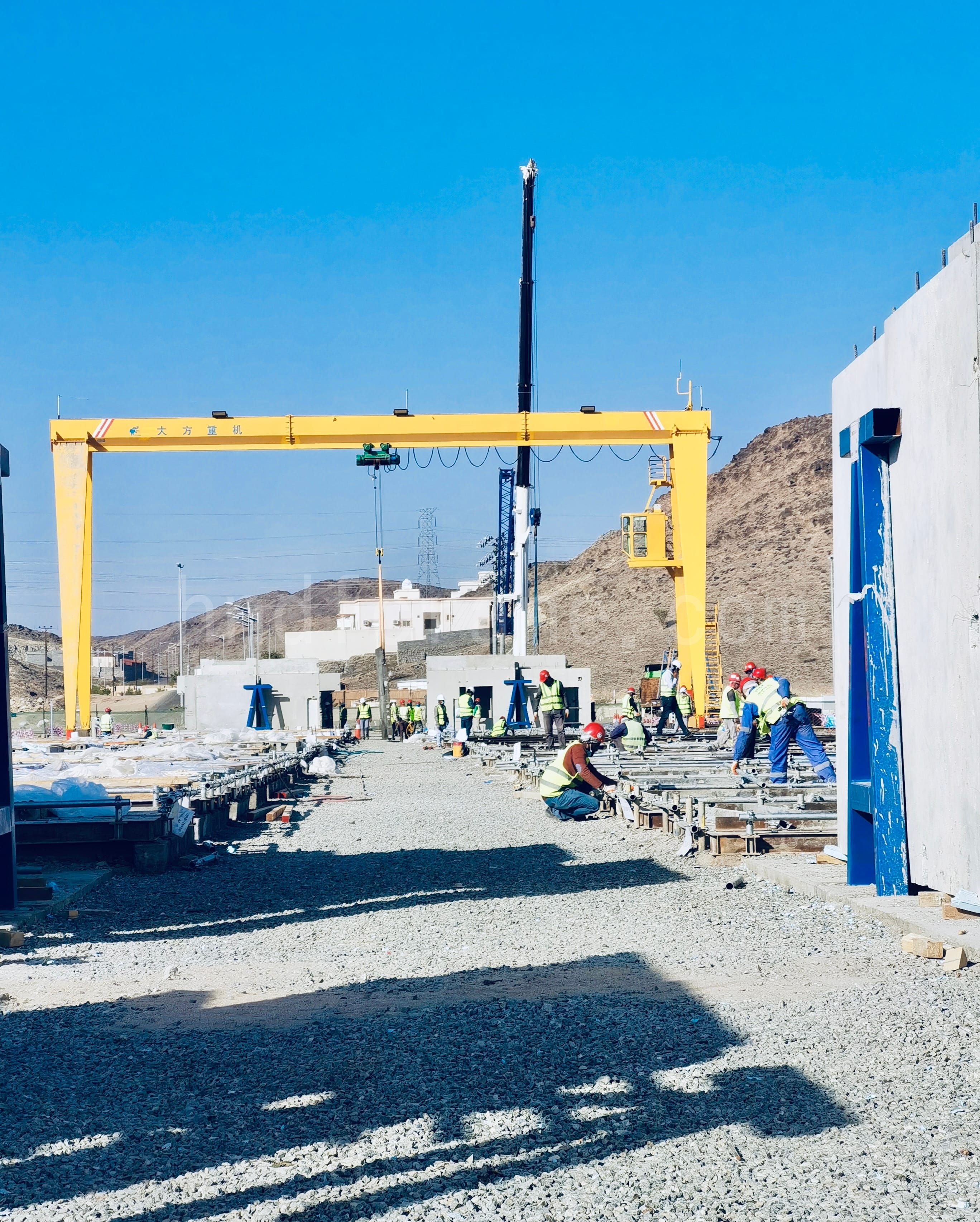 Instead of using the truss type gantry crane design which we usually use for precast factories, we adopted box structure gantry crane design to meet the special requirements above. Capacity was chosen to be 10 tons as to be well enough for all the necessary working condition. 2 of the 3 cranes were to be used on the same rail track, and the other one was to be used on a separate rail track. So some safety device was added to keep the 2 cranes working without interference.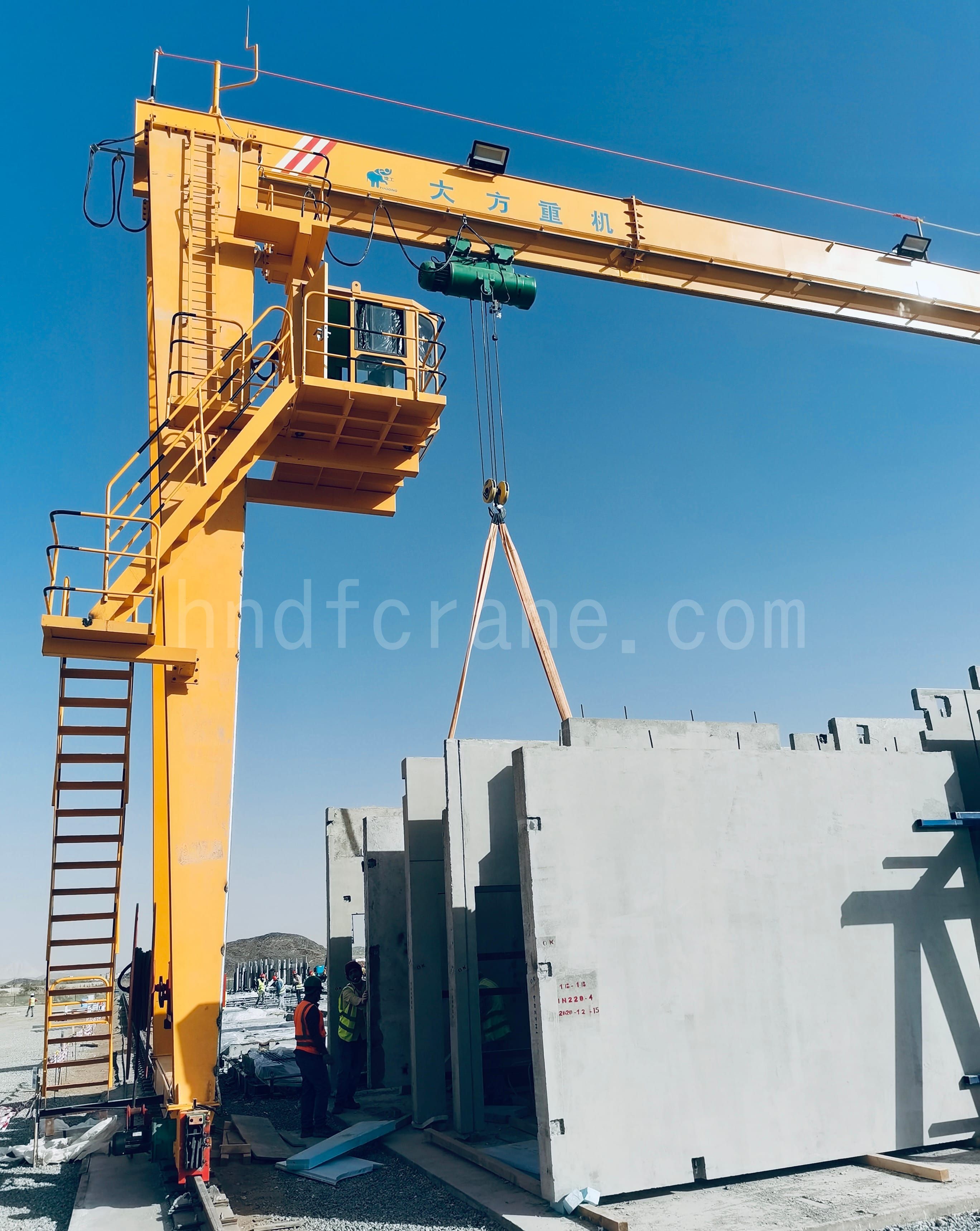 After confirmation from our client, we finished and delivered the three gantry cranes to SA as planed. However, because of COVID-19, our engineer had trouble going abroad to SA for installation and commissioning work. To make the trip happen, we contacted our CDC and got our engineer injected with COVID-19 vaccine to lower infection risks. After arriving at Saudi, he immediately started guiding the installation. After a month of installation, the cranes were successfully set up and put into work.
Now all the three gantries are running on the rails day and night to contribute to the Saudi Affordable Housing Project.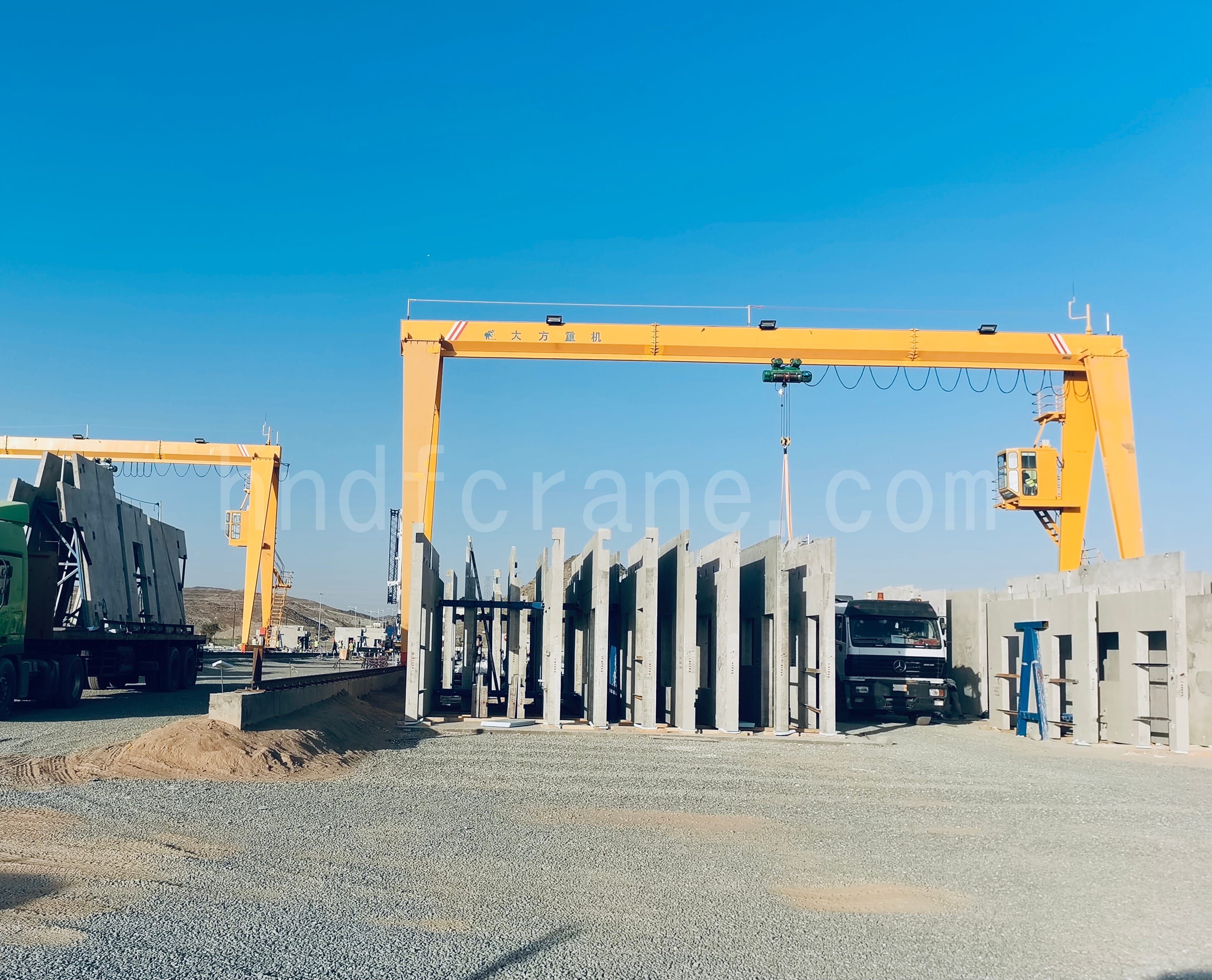 So if need a one-stop solution for your lifting work at your factory or construction site, please don't hesitate to contact us.