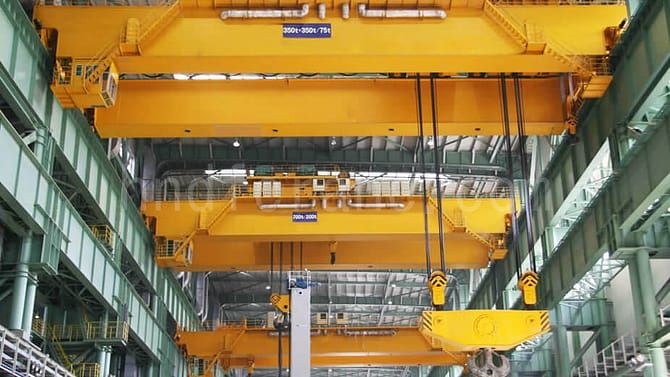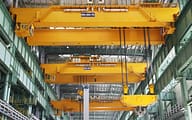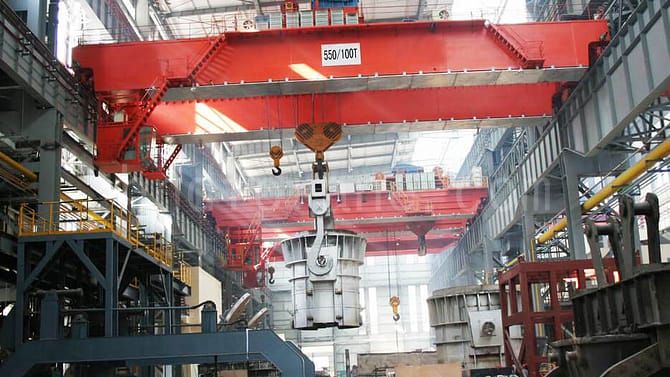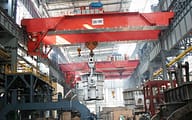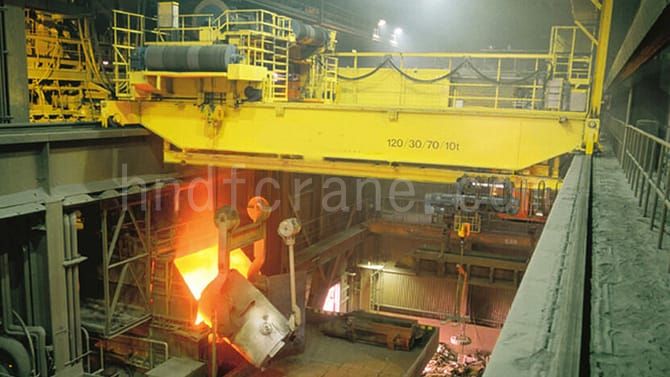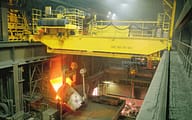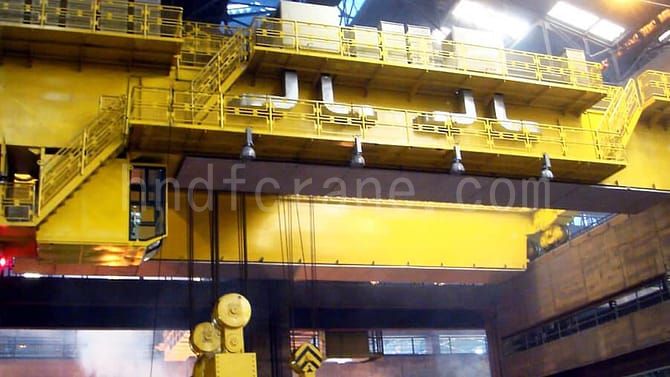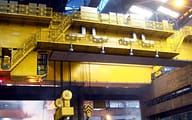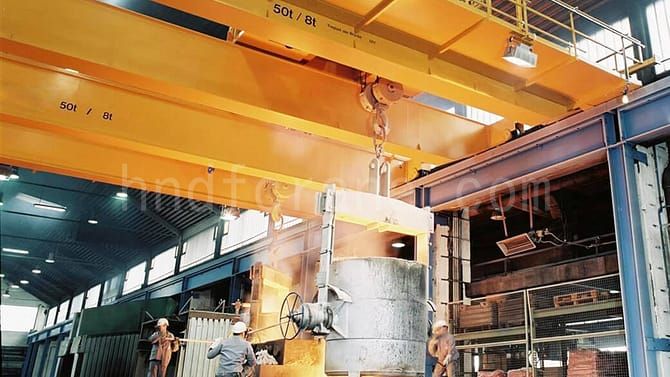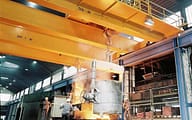 Product Introduction
QDY-model foundry crane is used in the heat and high dust severe environment and lifting molten metal frequently with working duty A7. Main working process: used in converter adding material bay to charge hot metal to the converter and lift hot metal in refine bay to refine furnace or molten steel bay that lift molten steel to ladle turret. The crane is comprised of the bridge, trolley, long travel system, electrical equipment, etc. All of work operation can be finished in the cabin.
Application:
It is mainly used in the continuous casting technology of steel making for pouring melted iron from additive bay of converter to converter; lifting molten steel from refining bay to refining furnace or lifting molten steel from molten steel bay to ladle turret of continuous casting machine.
According to different use situation, suitable for high temperature steel workshop, aluminum workshop, copper workshop, heat treatment workshop and so on.
Features
Overload protection
Main lifting motor with thermal protection
P type Hooks with latch
Rubber buffers
Protective earthing
Crane switch and travel end switch
Insulated Cabin with tempered glass
High Temperature-resistant Cable
Middle Hardened Reducer
Rolling pulley
Steel-Cored Wire Rope
Bottom thermal-protective coating
Double emergency brake can stop all movement when any dangerous happened.
Cranes for Steel Factory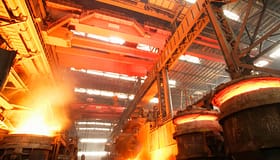 Foundry Crane
Foundry crane used for liquid steel.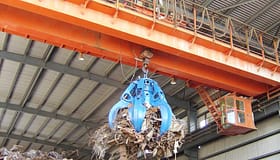 Grab Crane
Grab overhead crane can efficiently lift the scrap.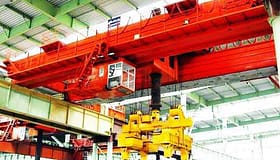 Steel Plate With Pliers Crane
Steel plate with pliers crane it is used for lifting steel plates.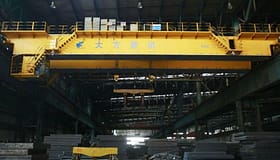 Stock Overhead Crane
Stock overhead crane is used for lifting raw material for steel factory.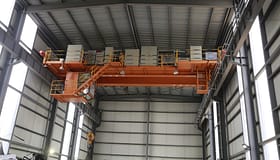 Magnetic Crane
Magnetic overhead crane usually used for lifting rubbish and scrap.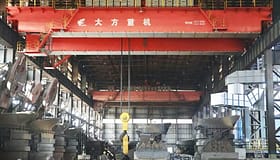 Casting Crane
Teaming bridge foundry crane with hook is mainly used at the place where the molten metal is lifted.
Parameters
Lifting Capacity
t
32/5
50/10
Span
m
13.5-31.5
Working duty
 
A7
Max Lifting Height
Main Lifting
m
16
12
Auxiliary
18
16
Trolley Speed
Main Lifting
m/min
7.7
6.3
Auxiliary
12.75
10.5
Travelling Speed
Crab
37.6
31.8
Crane
90.9 | 77
77 | 77.8
Trolley Motor
Main Lifting
kw
63
75
Auxiliary
15
22
Travelling Motor
Crab
5.5
7.5
Crane
2*13
2*13-2*18.5
Rail recommend
trolley
43kg/m
crane
QU70
QU80
Power Source
3 Phase 380V 50Hz
Lifting Capacity
t
16/3.2
20/5t
Working Grade
A7 Heavy Duty
Span
m
10.5-31.5
Max Lifting Height
m
16/18
12/14
Trolley Speed
Main Hook
m/min
10.9
9.8
Auxiliary
11.5
12.75
Travelling Speed
Crab
31
37
Crane
87.8 | 90.4
88.3 | 90.9
Trolley Motor
Magnet
kw
39
39
Aux. Hook
11
15
Travelling Motor
Trolley
3.7
3.7
Crane
2*6.3-2*9
2*6.3-2*9
Crab Weight
kg
6780
7439
Rail recommend
Trolley
24kg/m
Crane
43kg/m QU70
Power Source
3 phase 380V AC 50hz
Client Care
You might be interested in the following questions