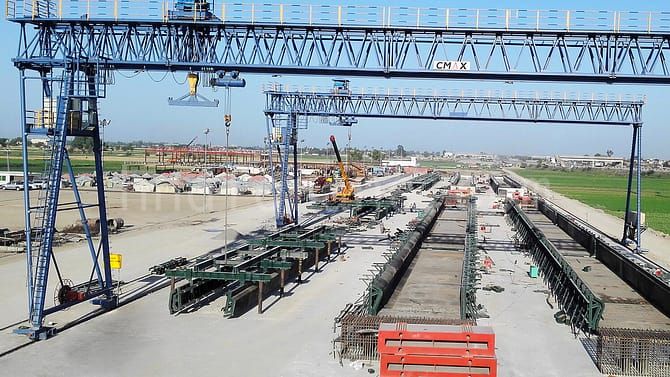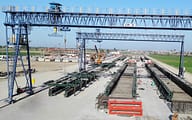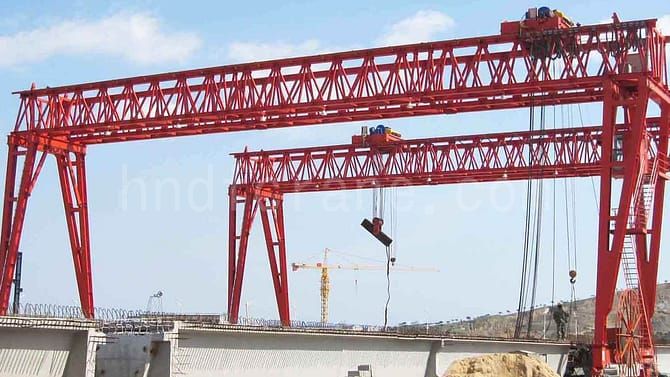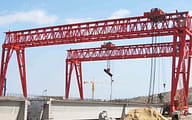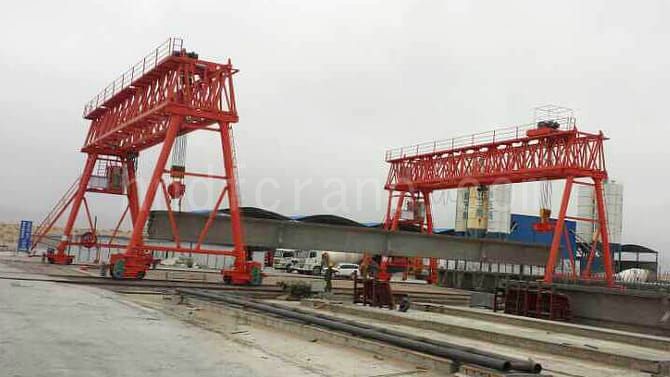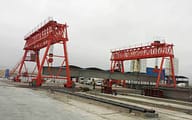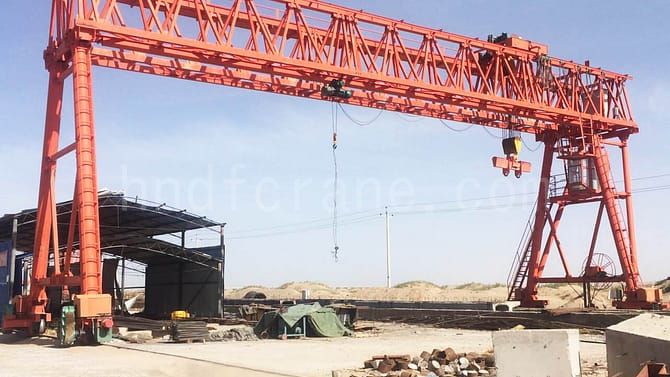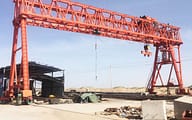 Product Introduction
Gantry Crane are also known as Portal crane or Goliath crane. Include single girder gantry crane, double girder gantry crane, truss gantry crane, semi gantry crane, and operate on floor mounted rails.
In general, truss gantry crane have three kinds of uses. First, truss gantry crane usually used in concrete beam yard, for lift beam girder which is used in bridge build. And there will have a hoist traveling under the crane main girder for lift light and small tools or material. Second, Engineer gantry crane will used near to the bridge approach, for construct bridge approach, after finished, engineer gantry crane also for lift concrete beam from ground transporter to bridge transporter, help launcher crane to build the whole bridge. Third, engineer gantry crane is used for disassemble and re erect launcher crane.
In order to facilitate move the gantry crane from one erect point to next erect point and save cost, usually, we will provide moveable steel box foundation for engineer gantry crane.
Application:
Truss gantry crane is mainly used in Concrete beam yard and Bridge build, also used for Steel, Forest Products, Intermodal, Biomass/Pellet and many other industries.
Features
Gantry cranes are more quickly and easily for installed and disassembled
Equipped with all the necessary safety device
Equipped with movable steel box foundation
Usually equipped with one set hoist to lift light and small tools or material
Speed is slower than general gantry crane, more safety
Lifting mechanism is open winch
More Details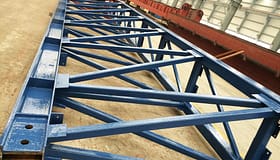 Steel structure
Q235/Q345 carbon structural steel. Crane with truss type can bear strong wind and reducer self-weight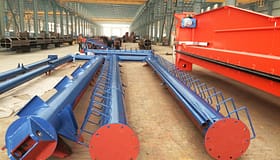 Support leg
Engineer gantry crane will equipped one side rigid leg, the other side flexible leg, it is for reduce gnaw rail probability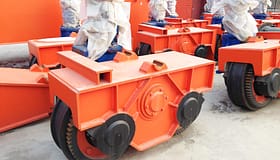 Wheel group
Equipped with high quality forged wheel, strong crane wheel cover and famous brand motor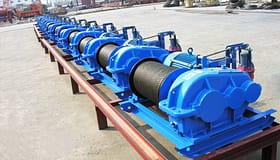 Open winch
With heavy capacity and high work duty, open winch was developed specifically for lifting that requires accuracy and smooth movement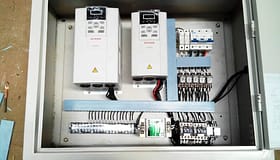 Electric equipments
For crane and winch power supply, usually we equipped Schneider, ABB, Siemens brand, And inverter equipped Yaskawa brand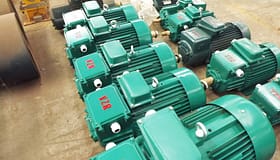 Crane motor
Crane traveling motor include YZR/YZP/Three in-one model, brand is Wuxi Hongda/Boneng/Guomao
Safety feature
No.
Safety Measures
Foundation
1.
Loss of pressure fault phase protection

When the voltage is too low, the electricity will disconnect.
When the phase is changes, the electricity will disconnect.

2.
Over voltage or over current protection

When the voltage is too big, the electricity will disconnect.
When the current is too big, the electricity will disconnect.

3.
Overload limit switch
1. When the lift capacity is more than the max rated lift capacity, the electricity will disconnect, crane will stop work.
4.
Weight limit

Supervise the decrease of hook. There is a limit height. The hook cannot fall any more if reach this limit.

5.
Fire limit

Supervise the up and down limit position of Hook. Avoid the over increase and over decrease, protect hoist.

6.
Crane travel limit switch

Supervise the travel of crane, and stop crane travel more than rated travel distance.
Configuration
| Name | Lifting mechanism | Hoist traveling mechanism | Crane traveling mechanism |
| --- | --- | --- | --- |
| Motor | Wuxi Hongda | Guomao three-in-one | Guomao three-in-one |
| Reducer | Purui | Guomao three-in-one | Guomao three-in-one |
| Brake | Jiaozuo Changjiang | Guomao three-in-one | Guomao three-in-one |
Client Care
You might be interested in the following questions