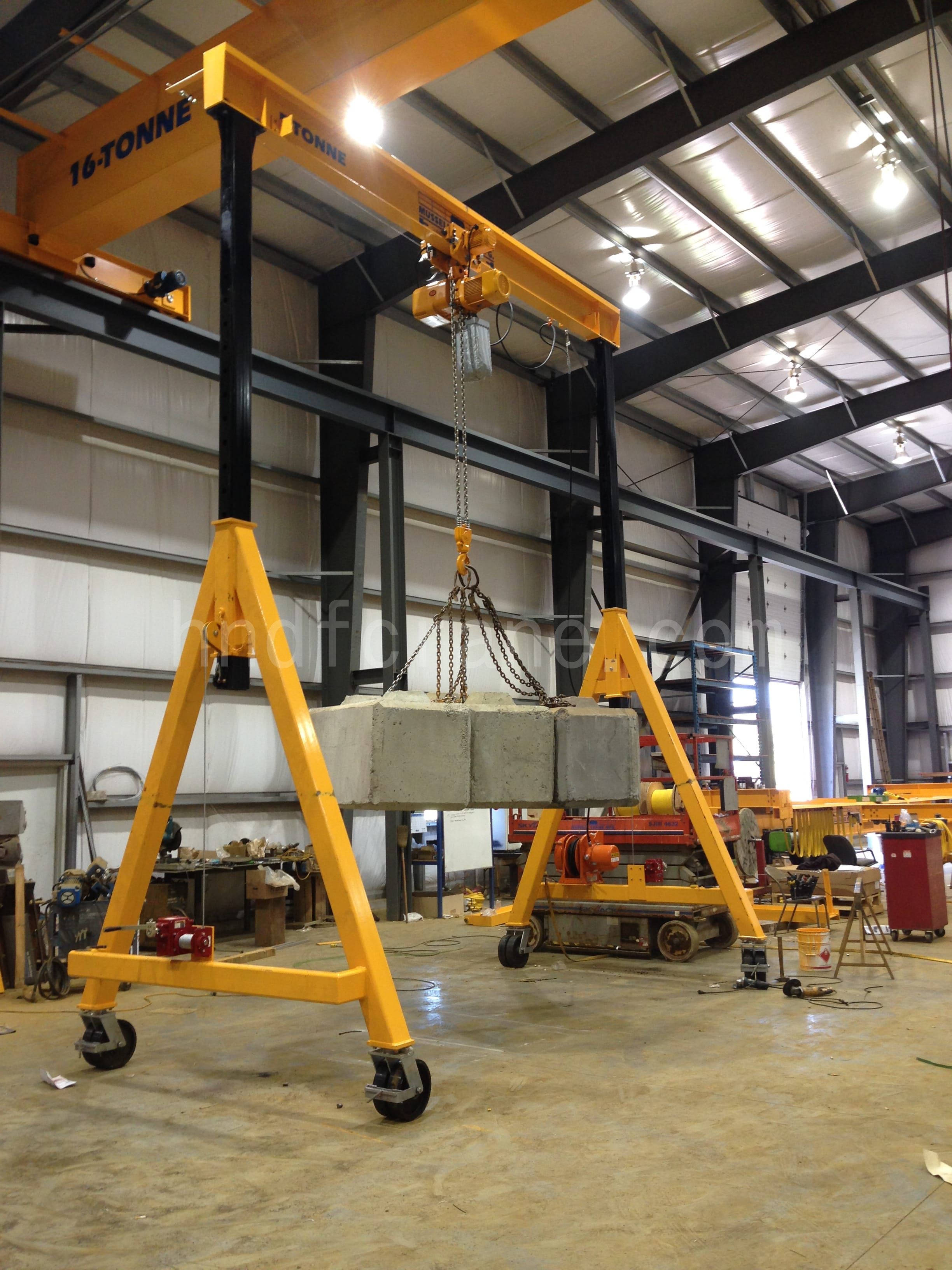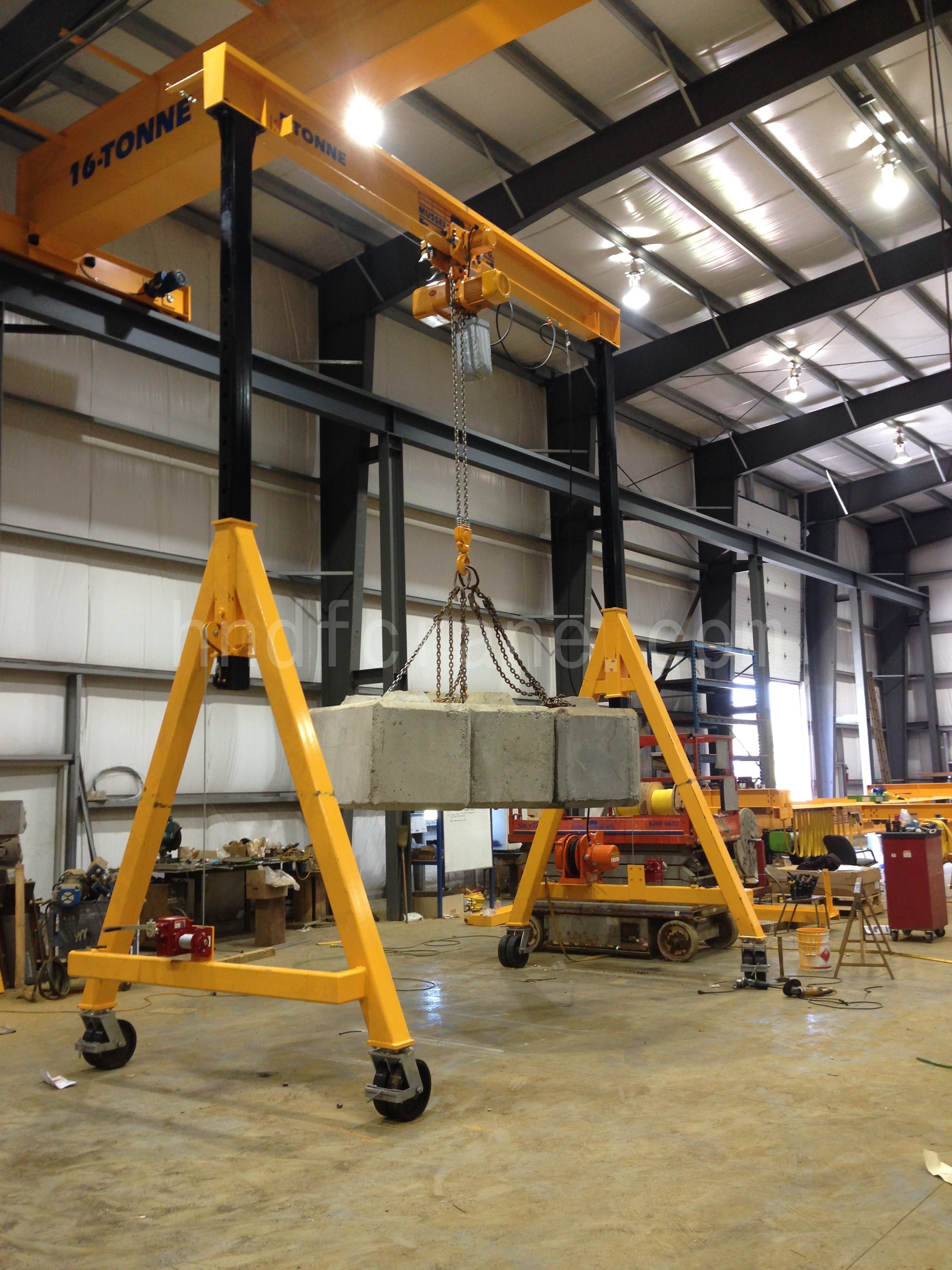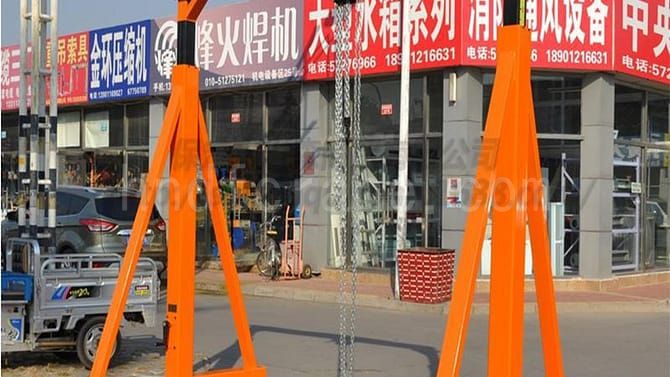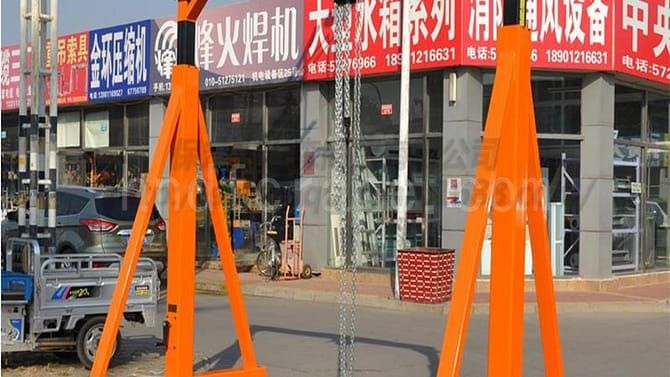 Product Introduction
Adjustable gantry crane is designed for transporting and lifting materials.
Adjustable Gantry Crane which is manufactured by the medium and small factory (company) daily production need. It applies to the model manufacturer and installing situation, automobile factories, producing department and other lifting occasions.
The adjustable gantry crane can move easily, disassemble and install quickly, cover the little area. The structure design reasonably, can withstand 500 ~ 2000 kg weight, span up to 8 meters.
Application:
Adjustable gantry crane is usually used in assembly workshop, machining workshop, assembly mold, research laboratory, maintenance workshop, small freight station, warehouse, repair shops etc. 
Features
Light weight, five times the safety factor
Moisture and corrosion protection,explosion-proof
Height and Span length can be adjustable.
Span and height can be customized size.
Every steel tube is detachable,disassembly and assembly are easy
Drawing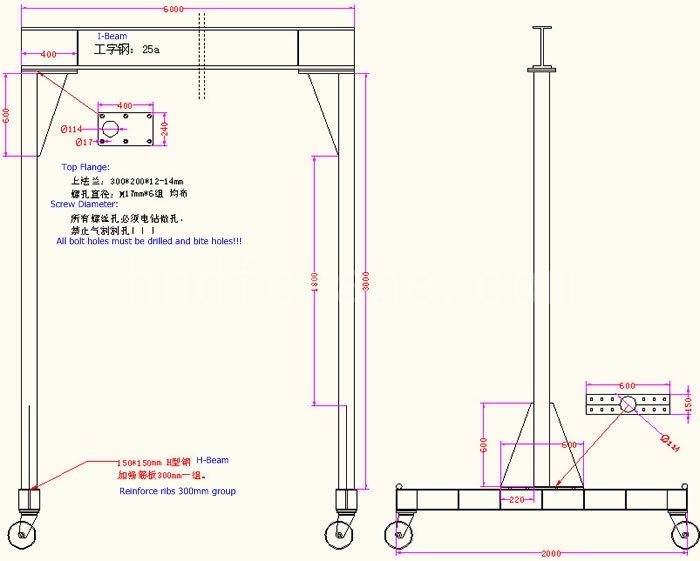 Configuration
Rated load(t)
Adjustable Height(m)
Span(m)
Beam Height(mm)
Motion Type
Height Range Instruction
0.5
2.6-3.8
3-9
140
Hand push type universal castor with brake device
According to the actual use requirements to increase the lifting height and height of the body
1
2.6-3.8
3-9
160
2
2.6-3.8
3-9
160
3
2.6-3.8
3-9
200
5
2.6-3.8
3-9
250
Client Care
You might be interested in the following questions
What information shall we offer to get precise quotation & best design?

Pls tell me the specifications follows, then we will give you the best solution and competitive price.

Rated load(ton):
Span A(mm): 
Lifting height B(mm):
Total Height C(mm):
Electric Hoist or Hand Operated Hoist: 

Whether you can offer the matched spare parts?

Yep, as crane manufacturer, we offer all the related spare parts, such as motor, hoists, drums, wheels, grabs, hooks, rails, travel beams, enclosed bus bar etc.