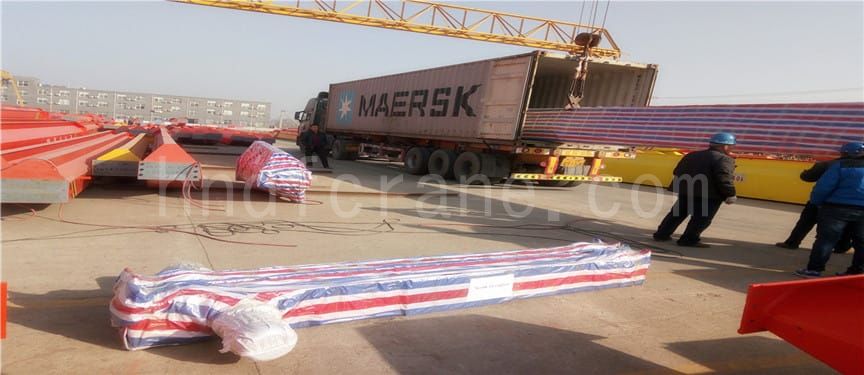 1 Set 5T LD Model Single Girder Overhead Crane Delivery To Russia
Key Facts
Country:
Russia
Date:
2016-12-04
Qty:
1 Set
Technical Parameter
Capacity: 5t

Span:14.5m

Lifting height:6m

Lifting Speed: 0.8/8m/min

Hoisting Traveling Speed: 2-20m/min

Crane Traveling Speed: 2-20m/min

Power supply: 380V 50HZ 3PH

Traveling Distance: 70m
Detailed Informaiton
We export the crane to Russia today. The customer is used to replace the crane.
As the customer plant is the old factory, power supply system and the current factory is not the same. When we design a crane, we need to consider a lot of factors. The distance from rails surface to the workshop's lowest point is 1680mm, the distance from the runway beam surface to the rails top point is 150mm. Besides, the distance from the outermost power supply to the rail center of gravity is 375mm. We have to ensure that the crane can't touch the power supply system when running, so the design of the dovetail board is very important.
In addition to, there is also a special requirement for the height of the crane wheel, the wheel's internal diameter and external diameter have special requirements, belonging to non-standard wheels.
We are Henan Dafang Heavy Machinery Co.,Ltd, focus on the manufacture of cranes. We are your best choice. Welcome to connect with us any time if you have need of gantry crane, beam launcher,overhead crane etc!