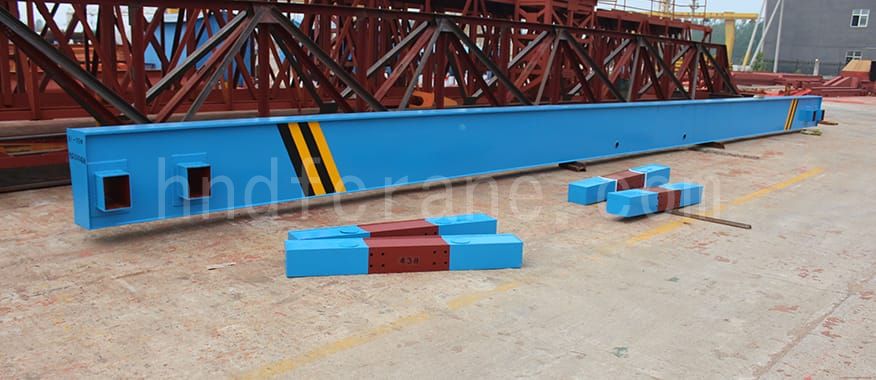 1 Sets Of 5t-S16m-H6m Single Girder Gantry Crane For Sale to Mongolia
Key Facts
Country:
Mongolia
Date:
2021-01-20
Qty:
1 Sets
Detailed specifications:
Capacity: 5 ton
Span: 16 meter
Lifting Height: 6 meter
Lifting Speed: 0.8/8 m/min
Trolley traversing speed: 2 to 20 m/min
Crane traveling speed: 2 to 20 m/min
Working group: M5
We got the inquiry of this single girder gantry crane from our new client in Mongolia. As there are some special conditions at the work site, our client named a few requirements.
The hoist is low headroom type to reduce the total height of the crane. The main beam is square box structure using material Q345.
The crane is equipped with an anemometer to deal with local windy weather, and is also equipped with sound and light alarms.The electrical cabinet can be heated to cope with cold weather, and a timer and 220v socket were added in the electrical cabinet.
Electrical components brand designated as Schneider, which is relatively easy to obtain in different countries and regions.
Control methods are pendant control plus wireless remote control to allow easy operation.
As there was already rail tracks and the rail type is P43, we designed the crane traveling mechanism according to this rail type.
Our client need precision operations some time, so the trolley traversing and crane traveling drives were VFD motors thus allowing for variable speed.
Since Mongolia is a landlocked country, we could not ship our goods by sea. Truck transportation was adopted for the the delivery from our factory to the client. The delivery was divided into two parts. Part one is from our factory at Xinxiang, Henan, to Erenhot, Inner Mongolia, where the customs clearance was went through. The second part is from Erenhot to our client's door.
Truck transportation is more expensive way to ship goods, so in order to help our client reduce possible future cost of buying and shipping wear parts, we provided several spare parts to the client for free, such as a set of hoist wire rope and a brake ring.
The crane arrived at the house of our client and was installed immediately. Now the crane is working smoothly at the work site.
If you need a gantry crane with special requirements, please feel free to let us know. We provide customized service including appearance like color, logo and so on. Please inform us:
Lifting capacity
Span
Lifting height
Special requirements.