Key Facts
Country:
Nigeria
Date:
2022-08-04
Qty:
2 Set
Products:
1 set of 15 ton QDY double girder overhead crane  
1 sets of 6 LDY Single Girder Overhead Cranes
Detailed Specifications:
Crane span: 11.28m (15 ton and 6 ton).
Lifting height: 9.62m(15ton), 11m(6ton)
On July 4th, 2019, we got the inquiry for current collector from our new client in Nigeria. This client is one professional steel mill. Due to client buy the overhead crane from other Country. Our current collector can't meet client requirement.
Even client didn't purchase the crane parts from us. We still share our crane loading news with client. And inquiry client whether need crane. In 2020, client want to increase one new workshop for their factory. client send one inquiry to us. Is one set 15t double girder overhead crane and one send 6t single girder overhead crane.
We design the overhead crane according client factory drawing. And meet the requirements of metallurgical environment. One set double girder overhead crane and one set single girder overhead crane. In order to save some cost, client decide use the 6t main girder overhead crane main girder in their factory. We supply one sets 6t overhead crane without main girder. Due to the client workshop rail to the proof lowest point distance is small, Our engineer design the sink model main girder for client.
With the Through good communication between engineers of both parties, the crane designs were finally finalized in Feb, 2022. As per our client's request, we also offered other designs of accessories.
The client placed the crane order to us in March 2022 after he got everything confirmed. According to client requirement, we started 15t and 6t overhead crane production soon to catch up client shipping plan.
Luckily, the production of everything went well and we finished it and loading in July. Now all the cargoes have been packed and shipped to Qingdao port for loading.
Below I share some pictures of our goods being packed and loaded.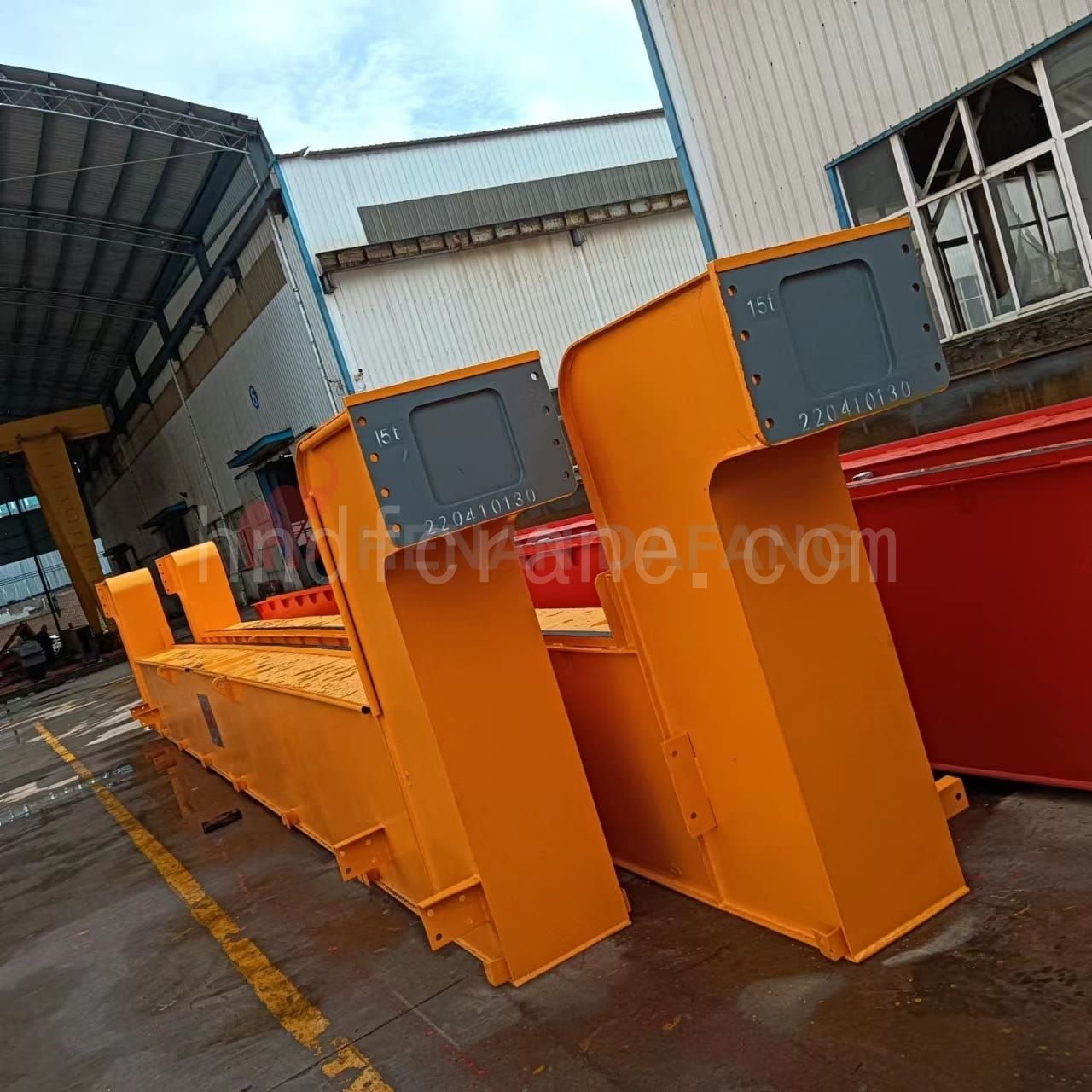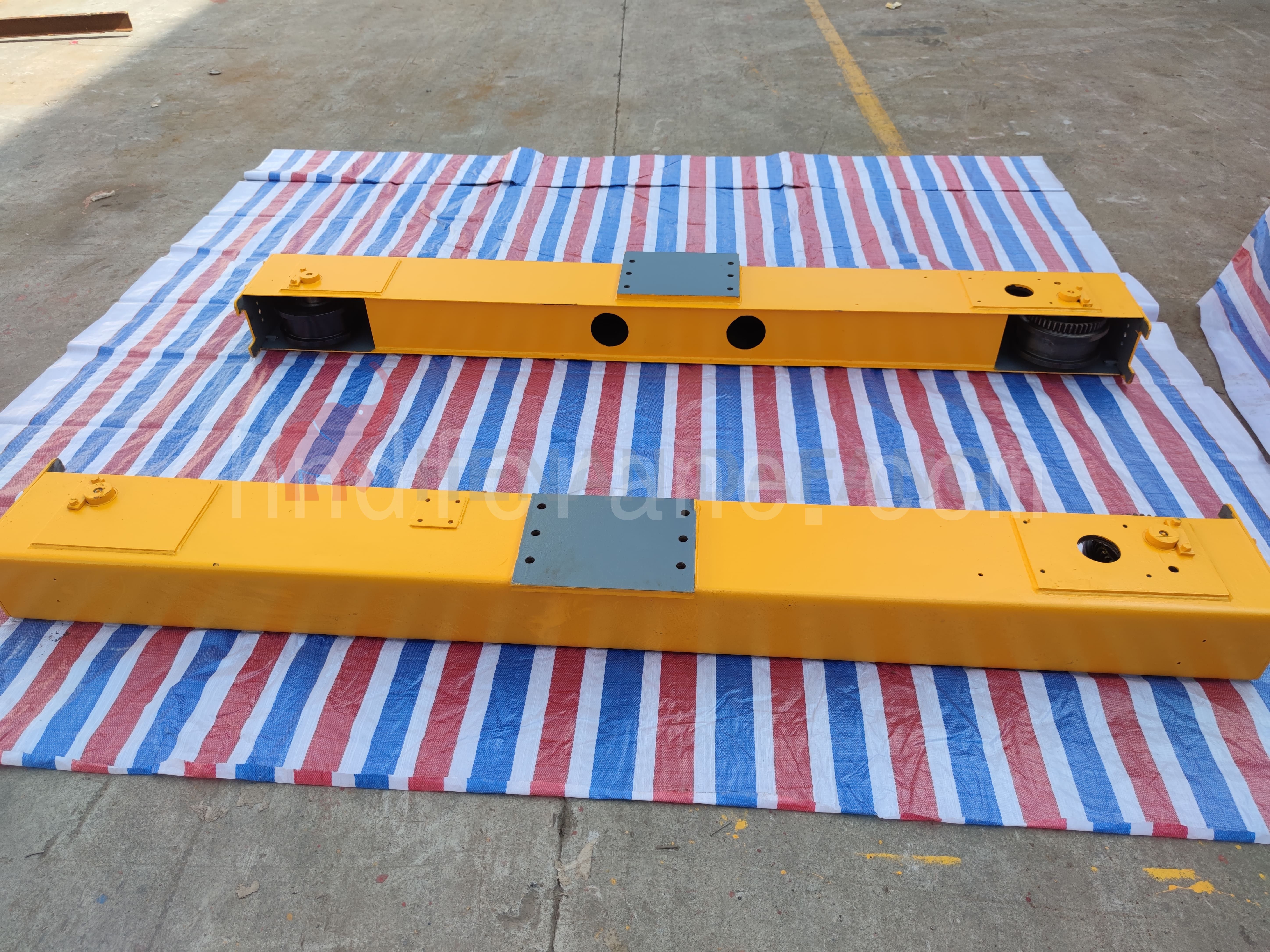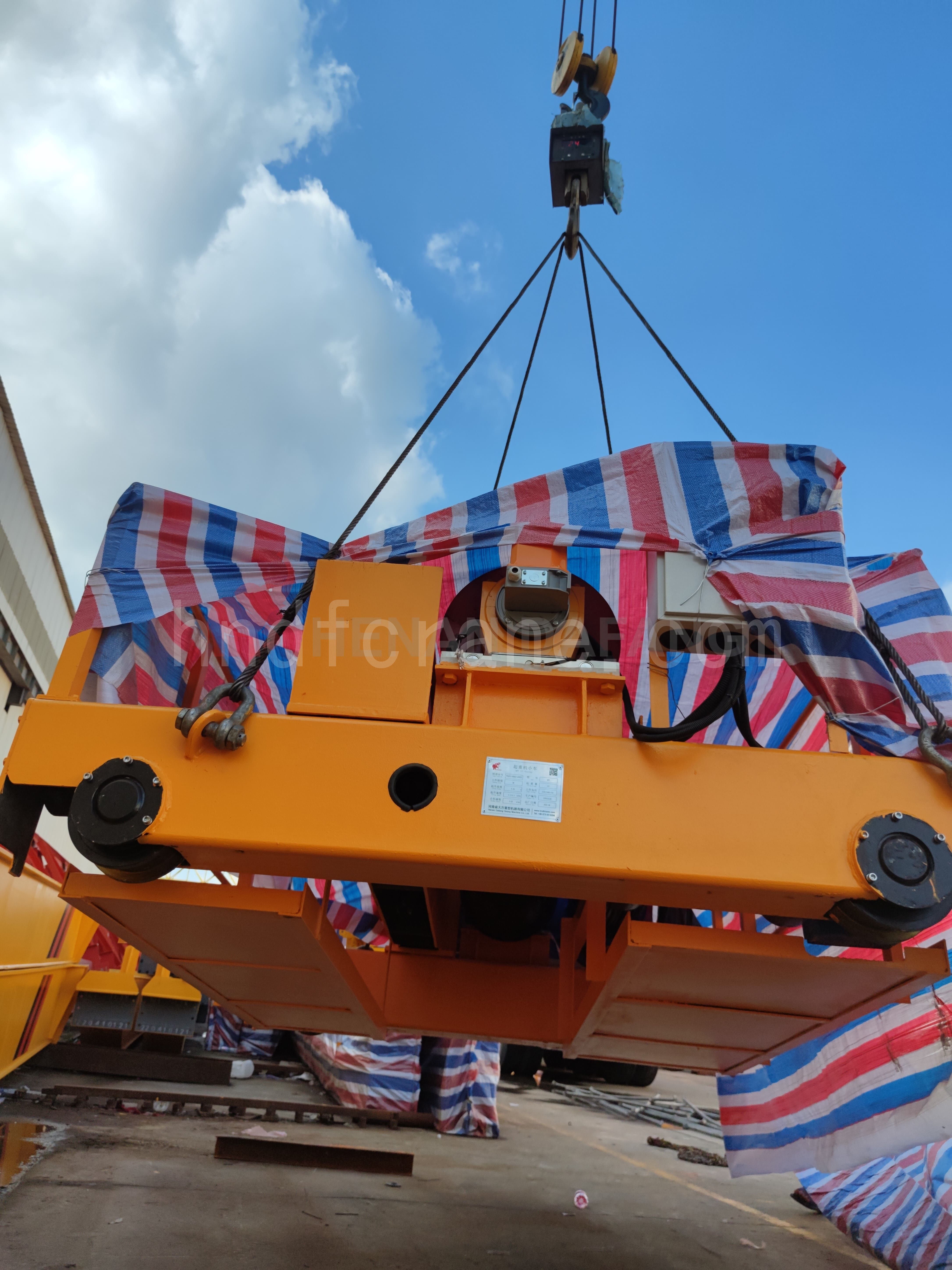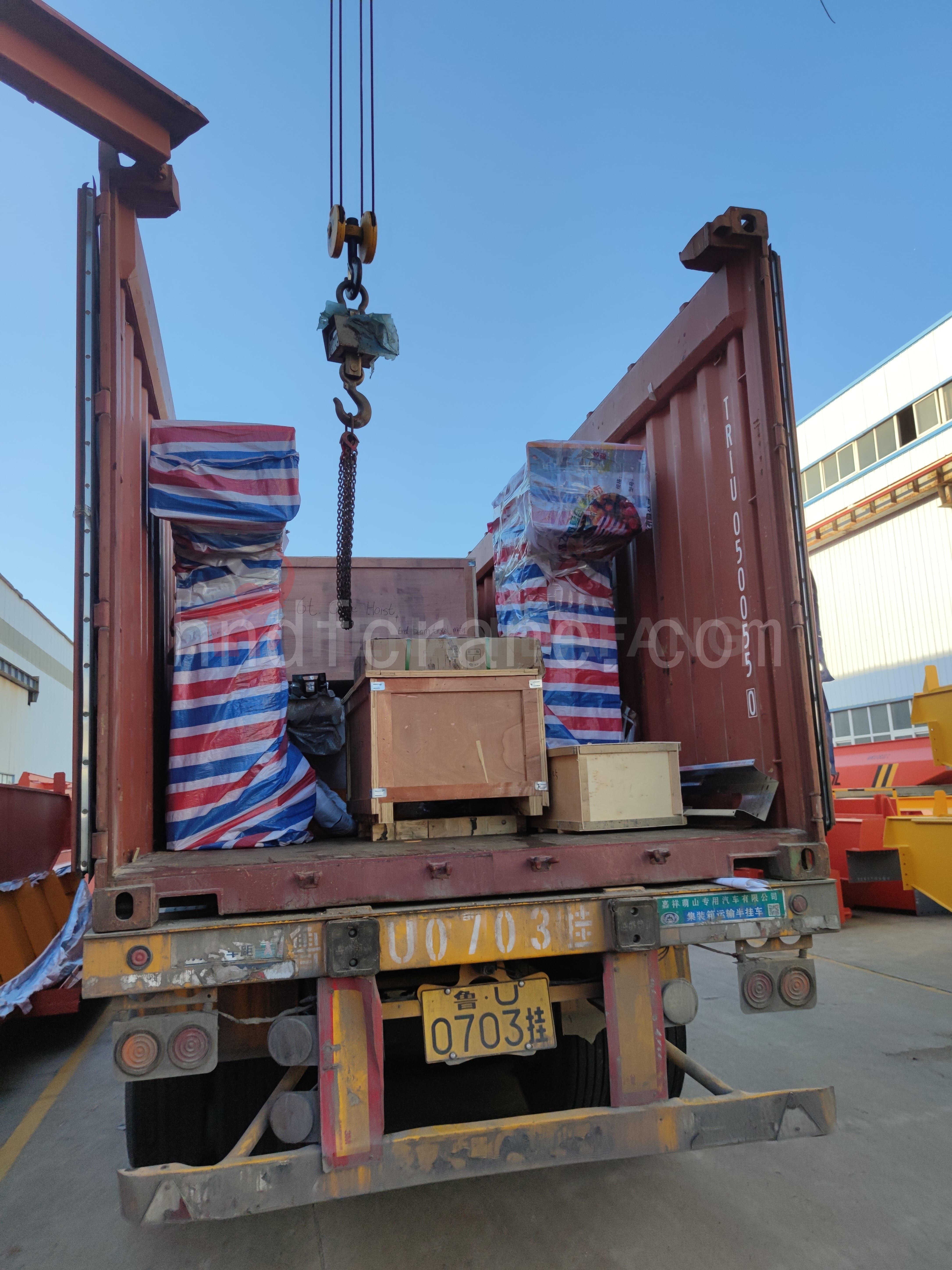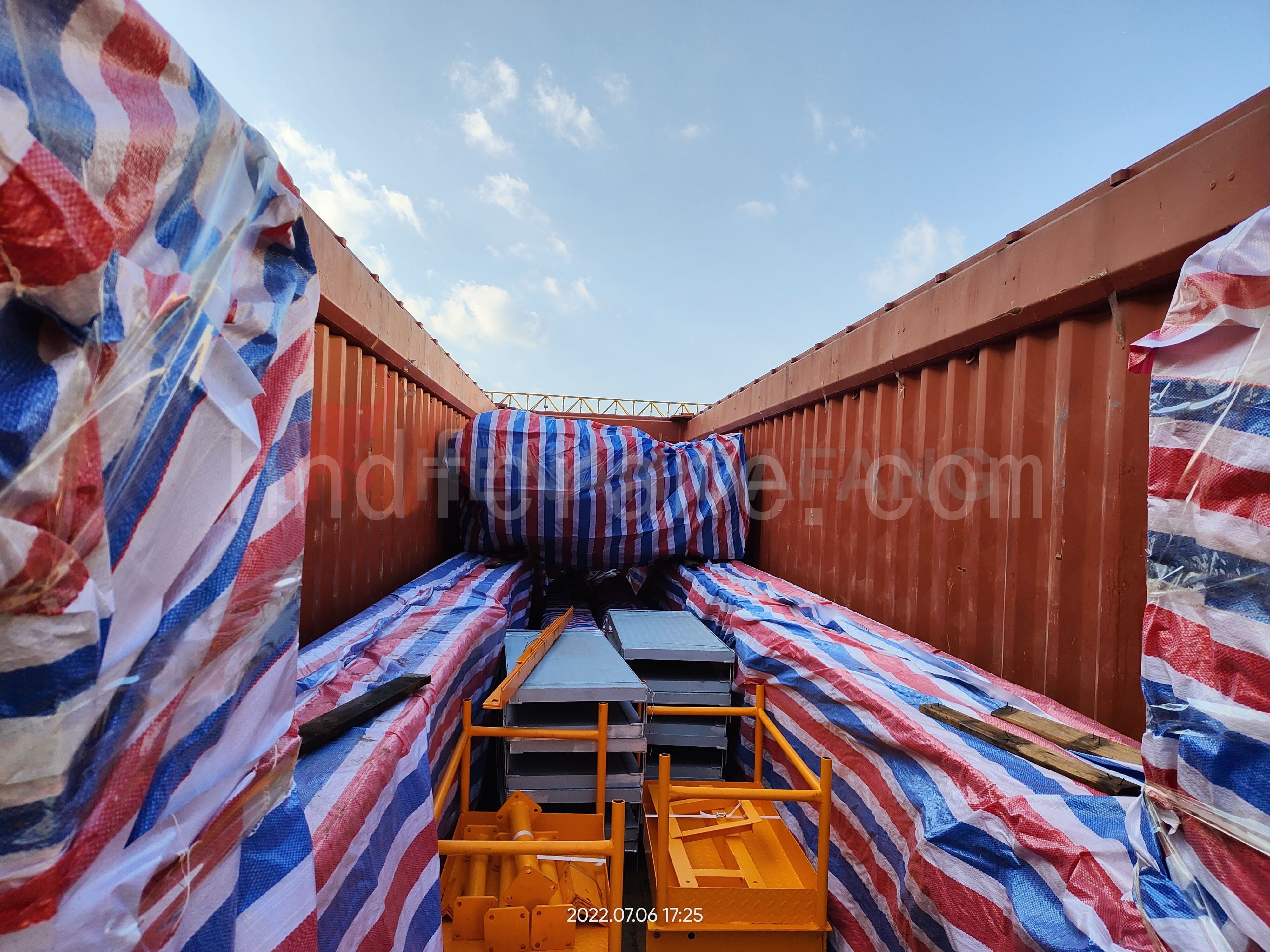 If you are in need of an overhead crane, please tell me your requirements, including: capacity, span, lifting height and speed requirements. A sections drawing of your workshop will be of great help for us to give you a best suitable design.