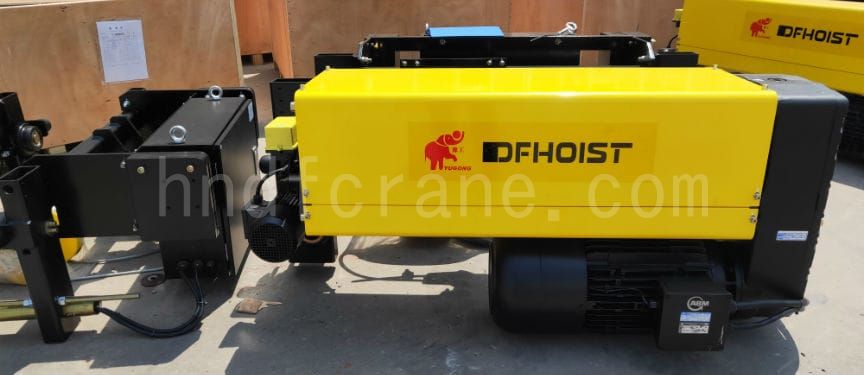 European Type Electric Hoist
Key Facts
Country:
Date:
2019-05-10
Qty:
Technical Parameter
Lift Capacity: 5t;
Lift Height: 10m
Lift Speed: 0.8/5.0 m/min
Travel Speed: 2-20
Detailed Informaiton
There are 5 sets 5t European Type Electric Hoist  are delivered to Pakistan at 10th May, 2019.
Our Henan Dafang Heavy Machinery Co.,Ltd will try our best to offer the most suitable design for our client. Welcome to connect with us any time if you have need of gantry crane, beam launcher,overhead crane etc!