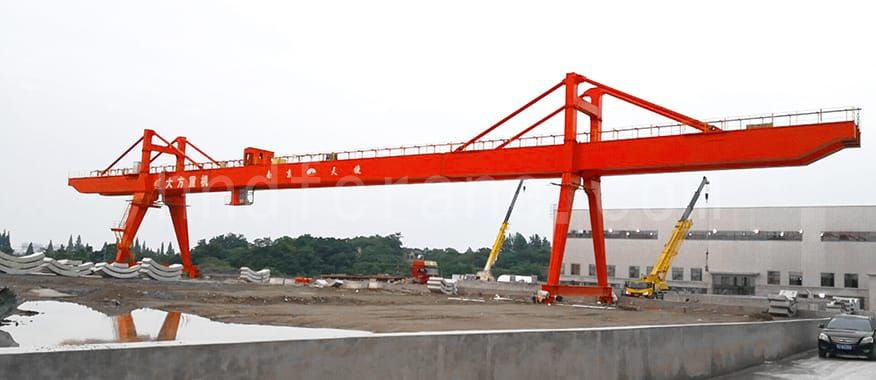 Recently, the ultra-long span double girder gantry crane developed by our group was sent to the production site and is currently undergoing intense installation and commissioning. The double girder gantry crane has a total length of 100m, and is an ultra-long gantry crane independently developed by our company. It uses lightweight design concepts, guided by modular design theory, adopts new materials and new processes, and is equipped with a independent developed remote monitoring and diagnostic control system.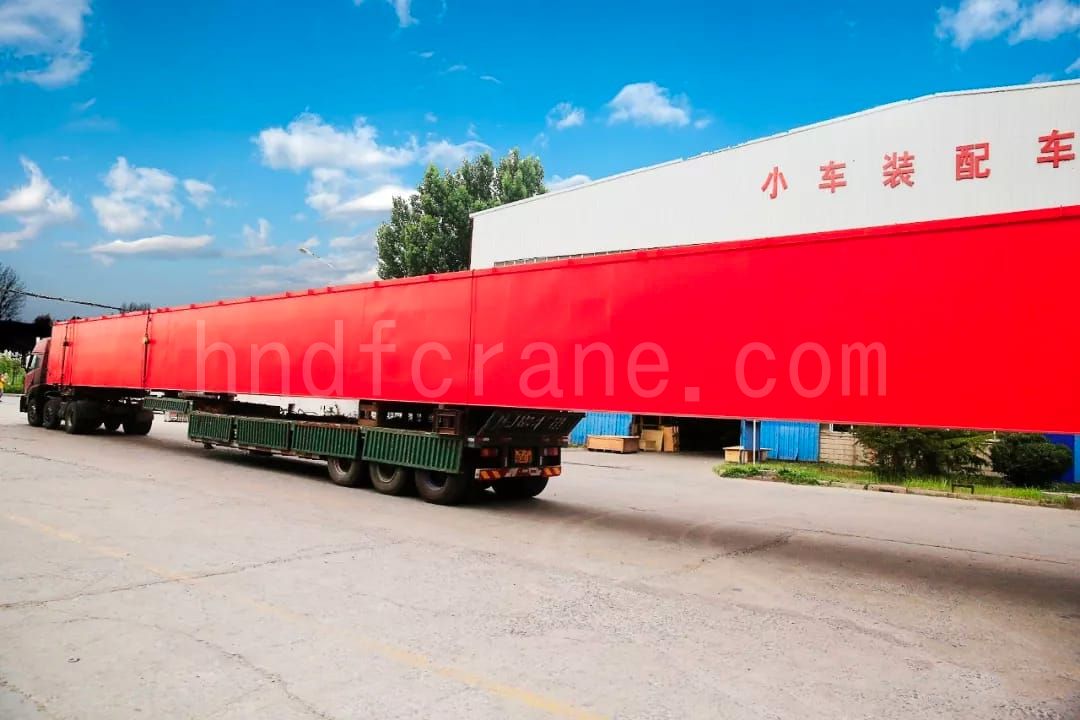 The production process is more complicated than conventional cranes. In order to ensure the progress and meet requirements of the project, the team employees work overtime and strictly follow the design requirements and production standards. At the same time, the person in charge of planning, production, and technical projects often goes to the front line to guide and follow up the project.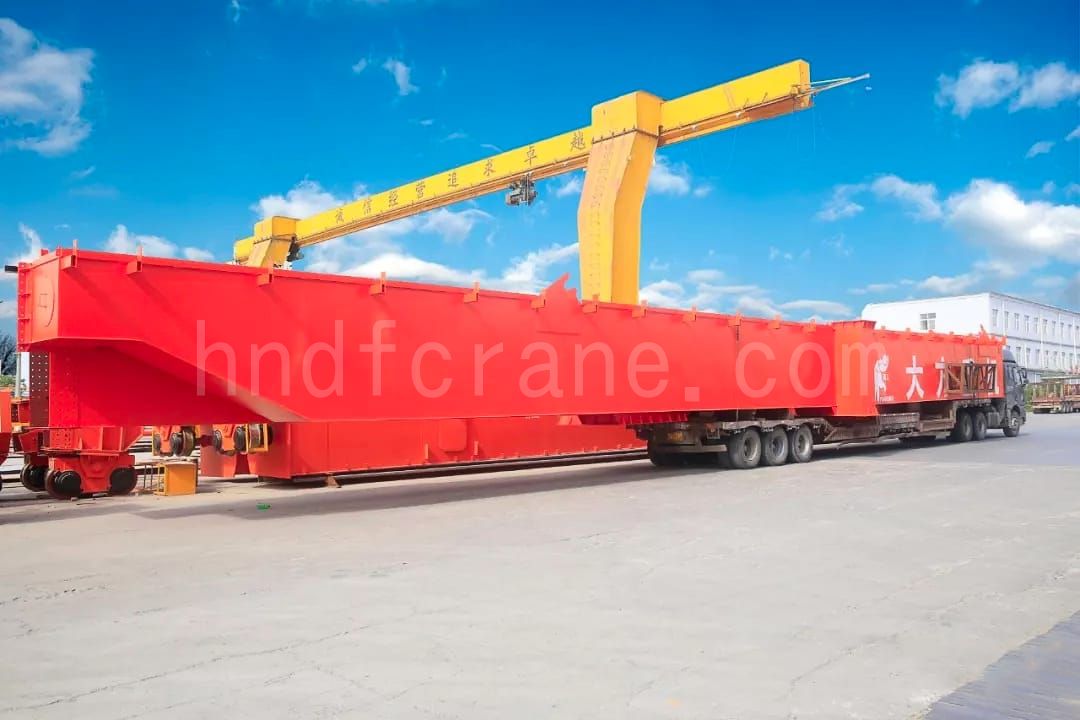 Mechanical performance
This equipment has a large span and long cantilever. It adopts a cantilever plustie rod structure to ensure the rigidity and strength of the cantilever and reduce the weight of the main beam. The design meets the requirements of energy saving and environmental protection.
Due to the long main beam, considering the driver's vision problem, we adopted the form of a mobile cabin. The cab is equipped with a rear window to facilitate the driver to observe the rear situation.
In order to prevent the crane deflection caused by the unsynchronization of the two sides of the crane, we adopt the frequency converter cross control plus the correction device to control the operation of the craneto achieve the purpose of automatic correction.


Electrical performance
Through the warehouse area wireless AP equipment, the warehouse coverage of the wireless network is realized, and the network is provided for the driving control.
The crane PLC and the crane control server adopt industrial wireless WiFi communication, and 5GHz wireless AP are arranged in the workshop to form a wireless network system with the wireless clients on the crane
Through the anti-swing controller, reduce the shaking of objects when lifting and placing, and prevent bumps; through the industrial TV monitoring system, realize the warehouse on-site monitoring.


Customer first, high quality, honesty and excellent service. The crane has become another monumental masterpiece in the history of Dafang products due to its super long span. First-class technical design team, advanced intelligent manufacturing equipment, standardized production line, worry-free installation and after-sales service, from assisting manned aerospace, highway, railway, bridge construction and other fields to the application of a large number of innovative technologies such as intelligent control, Dafang Intelligent Manufacturing is using its own methods to help economic development.