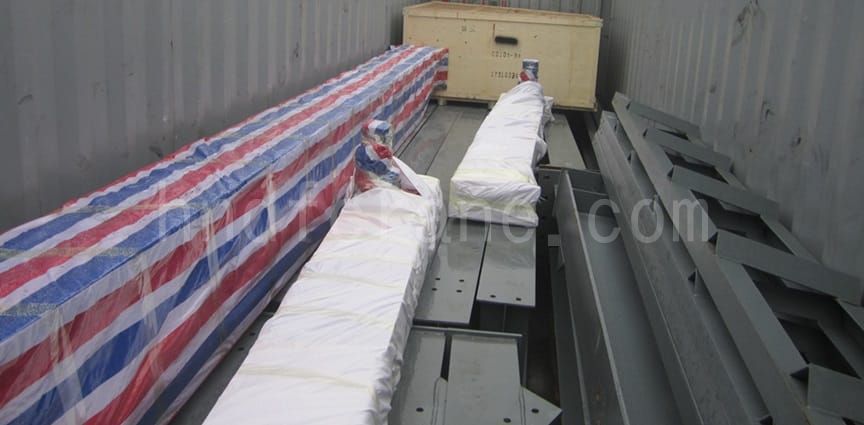 10t Low Headroom Single Girder Overhead & Steel Structure
Key Facts
Country:
Ethiopia
Date:
2017-06-26
Qty:
1set
Technical Parameter
Capacity :10t
Span: 10m
Lfit Height: 4.2m
Lift Speed: 7m/min
Winch Travel Speed: 20m/min
Crane Travel Speed: 30m/min
Voltage: 380V, 50HZ, 3AC
Reinstall stand column, pave runway beam and rails
Add reinforcement structure to ensure crane's stable travel.
Detailed Informaiton
Normally, if client choose to use overhead crane, there will have support bracket, runway beam inside the workshop, which are necessary devices for overhead crane.
However, there are some workshop do not have the above devices, then if want to use overhead crane need reinstall the steel stand column and pave rails.
This project is exactly reinstall all the steel structure. All the weld work will be finished before delivery, when client receive goods, only need assemble all spare parts by high strength bolts.
For such project, workshop data is very crucial, and pls feedback us the span and lift height you require, our engineer will calculate and choose suitable design for you!