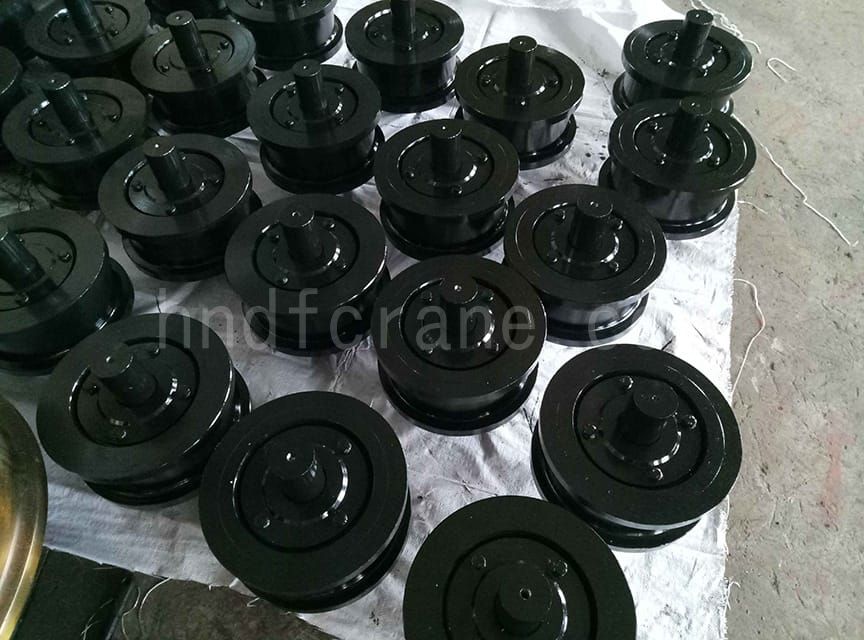 Key Facts
Country:
Morocco
Date:
2017-07-31
Qty:
136 sets
Technical Parameter
Cast material wheel assembly
Dimension: Ø292mm*138mm
Material: C45
Surface hardness: HB300-320
QTY: 136 sets
Detailed Informaiton
The wheels are for dock, used under water, so customer required all the wheels must be coated with anti-rust oil, we have supplied many similar wheels to port cranes, so we have rich experience on this.
The customer sent a sample from Morocco, they required all the wheels shall be strictly same as the sample. We disassembly the sample and study the difference between the sample and wheel drawings, and confirmed with client, which one shall we obey to.
After confirmed the material, drawing no problem, we started production. When the customer received the wheels, they said the wheels are very good, they will place another 136 sets wheels order.
We have exported the wheels to many countries, like Estonia, Sweden, Brazil, Singapore, Malaysia, Norway, Netherlands etc. and received many repeated order from our old customer, choose us is your most right decision.
GIVE ME YOUR DRAWING, I GIVE A PERFECT PRODUCT AS A RETURN.