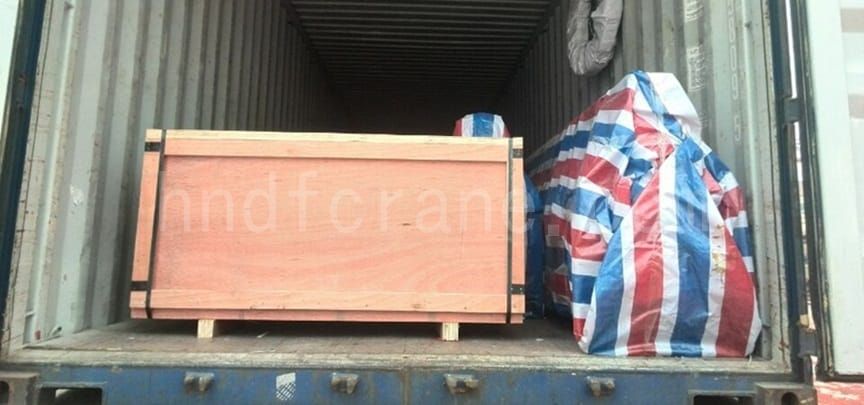 1set 3t LD Single Girder Overhead Crane Exported to Malaysia.
Key Facts
Country:
Malaysia
Date:
2016-01-20
Qty:
1set
Technical Parameter
Lift Capacity: 3t
Span:18m
Lift Height: 8m
Lift Speed: 8m/min
Travel Speed: 20m/min
Detailed Informaiton
Mr. Nazer is a Malaysia client introduced by our friend, and the communication with him is smooth and efficient. He is very smart, and finish the installation totally by himself, only confirm with us about the electric part.
Overhead crane is a widely used workshop crane type, and it is suitable for any situation when you unable to lift the goods by human. However, the practical usage is totally different, which decide the different design. Please carefully confirm details with us if you need a crane, we will work together to offer the most suitable type for you!