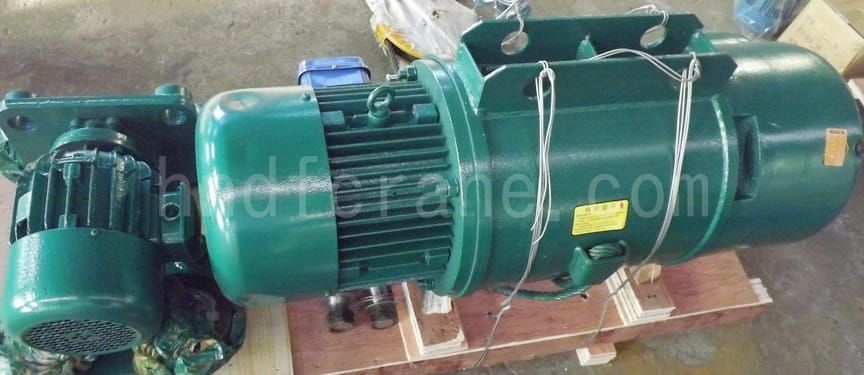 2sets 2t Electric Wire Rope Hoist Exported to Venezuela
Key Facts
Country:
Venezuela
Date:
2016-07-25
Qty:
2sets
Technical Parameter
Lift Capacity: 2t
Lift Height: 8m
Lift Speed: 8m/min
Travel Speed: 20m/min  
Voltage: 480V, 60HZ, 3AC       
Detailed Information
This client need 2sets electric hoist for I-Beam. The communication between us is little difficult. They let Chinese Academy of Sciences design the whole steel structure, and order 2 sets hoist from us. Our engineer carefully calculate the I-beam size, and make adjustment of our hoist, lengthening the trolley cotter pin.
Therefore, if you need any products, please do keep contact with us, and our engineer will feedback you the suitable design.