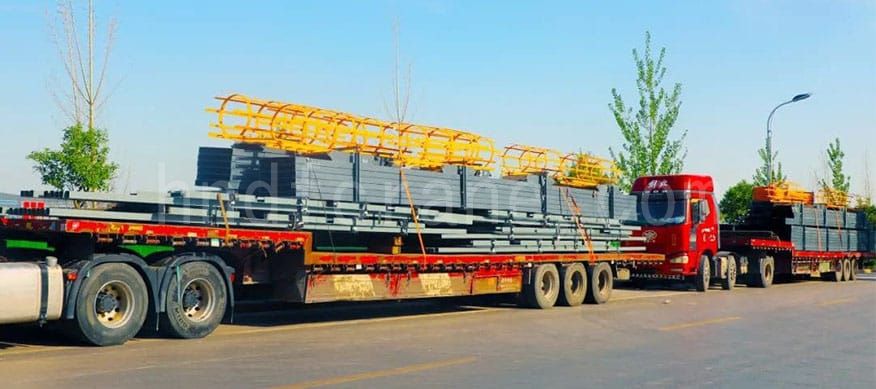 At present, the epidemic situation at home and abroad is severe and complicated. On the basis of doing a good job in epidemic prevention and control, Dafang Group is fully engaged in fighting the "epidemic" to the end, and goes all out to seize production, and the production work has achieved phased results.
A number of steel bridges and non-standard steel frame projects undertaken by Dafang Heavy Machine Co., Ltd. have been successfully completed and shipped. A truck of steel structure products with its mission rushed to the service site one after another, starting a new journey.
Recently, Dafang Heavy Machine Co., Ltd. undertook the 500,000-ton horizontal coke oven project of the 2.2 million-ton annual steel project of India Electric Iron and Steel Integrated Co., Ltd. (EIL).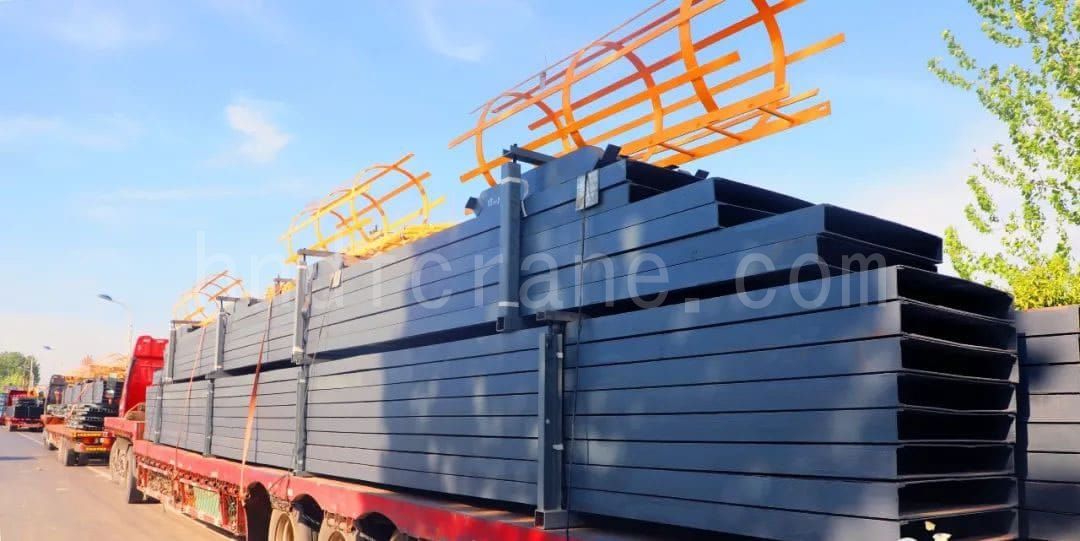 This export project includes two large units, namely 8 units of horizontal coke ovens with 351.9 tons and 16 units of raw material plants with 744.9 tons, covering dozens of non-standard steel structures such as steel ladders, steel chimneys, and dust removal pipe supports. equipment.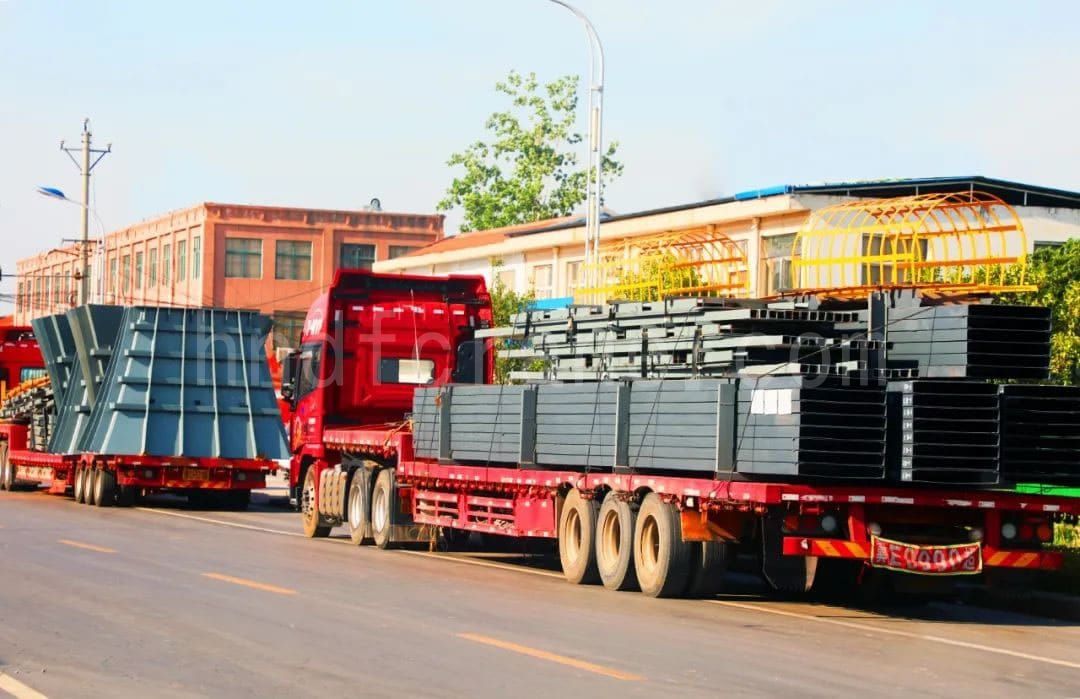 After more than one month of production, this batch of equipment has fully met the design requirements, fully meeting the requirements of indoor transfer stations for dust removal and ambient temperature up to 50°C under the conditions of high temperature and humidity in tropical India.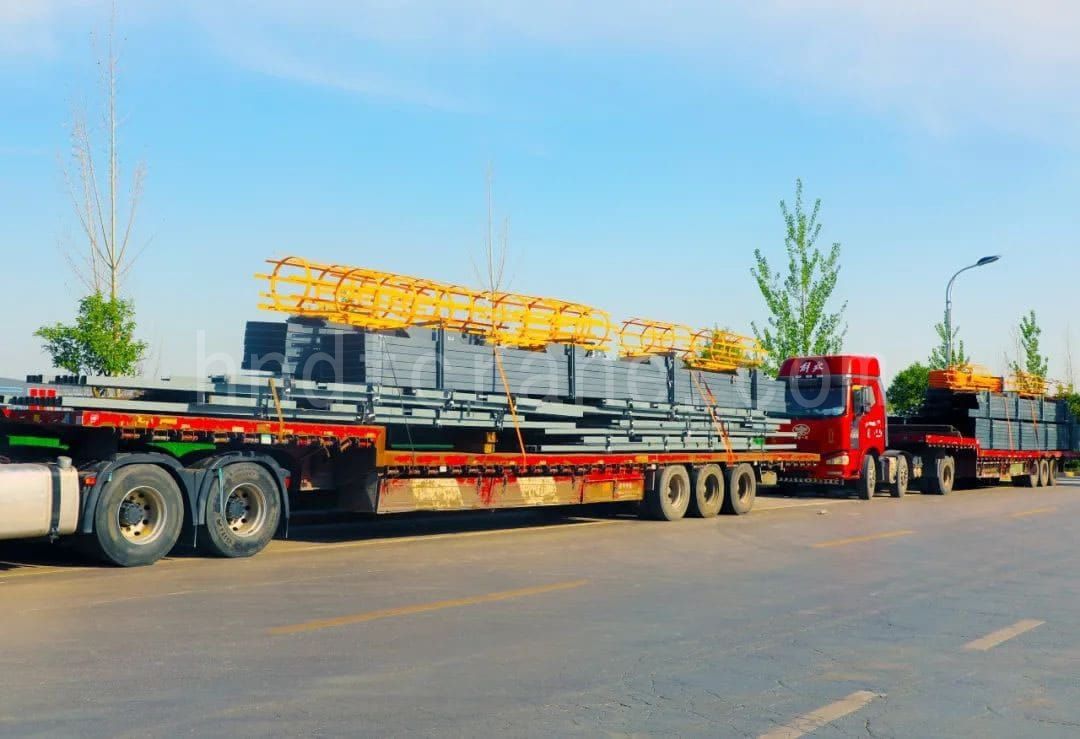 The device successfully entered the Indian market, laying the foundation for Dafang Crane to enter the Southeast Asian market in an all-round way.