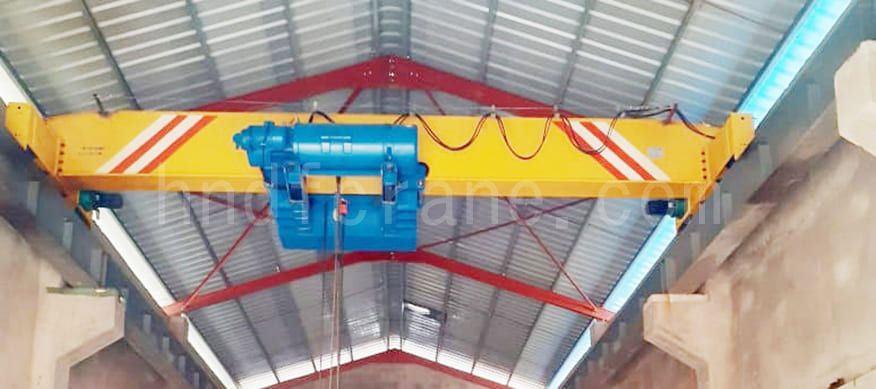 One Set of 12.5t LDC Model Low-headroom Single Girder Overhead Crane For Sale to Kenya
Key Facts
Country:
Kenya
Date:
2021-04-12
Qty:
1 Sets
Detailed Specifications:
LDC12.5t-S6.9m-H9m
Control mode: Pendant line control + Wireless remote control
Power supply: 415V/50HZ/3Ph
Lifting speed: 0.35/3.5 m/min
CT&LT speed: 20 m/min
With 44m P24 crane rail and 44m runway beam(500*300*8*14/12mm)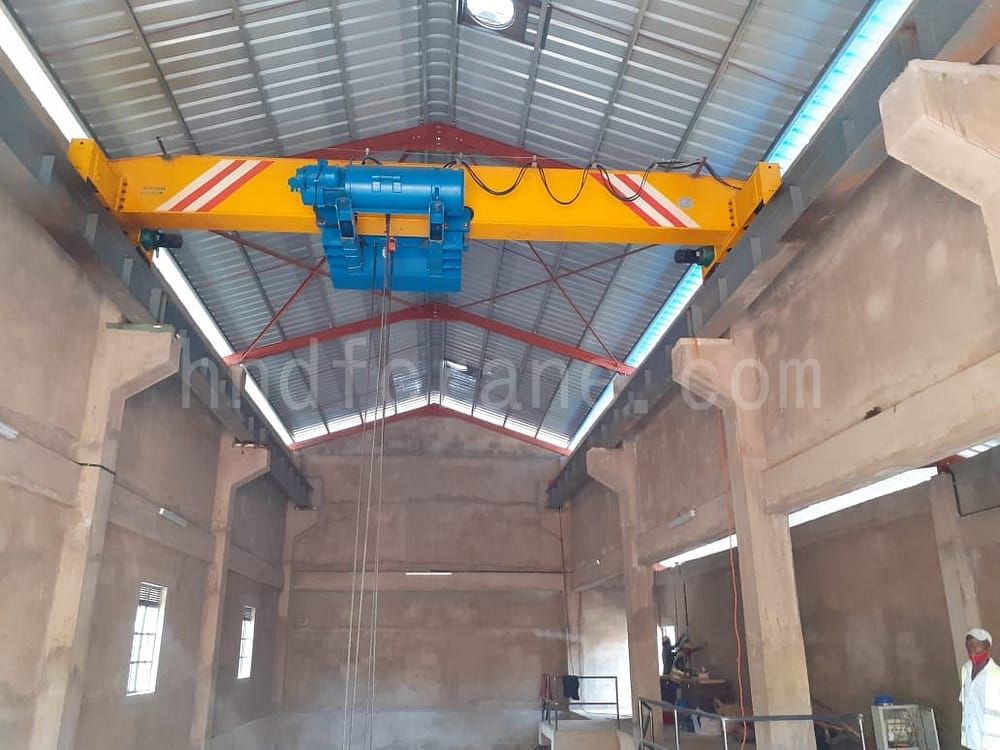 Project Overview:
One of our clients in Sri Lanka told us they were having a project in Kenya where a single girder overhead crane would be used. The lifting capacity will be 12.5 ton,but runway beam and rail tracks were not yet set up, only brackets constructed. So we asked for the drawing of the workshop and got the dimensions such as the bracket height, wall to wall distance and headroom height. According to these data, we determined the span and lifting height of the crane, runway beam size and crane type. After sending our first design drawing to our client, they required a bigger lifting height up to 8.6 m to lift the loads high enough. In that case, a normal type LD overhead crane was no longer suitable for the project. Immediately we changed the design to low headroom type LDC overhead crane, which increased the lifting height to 9 m.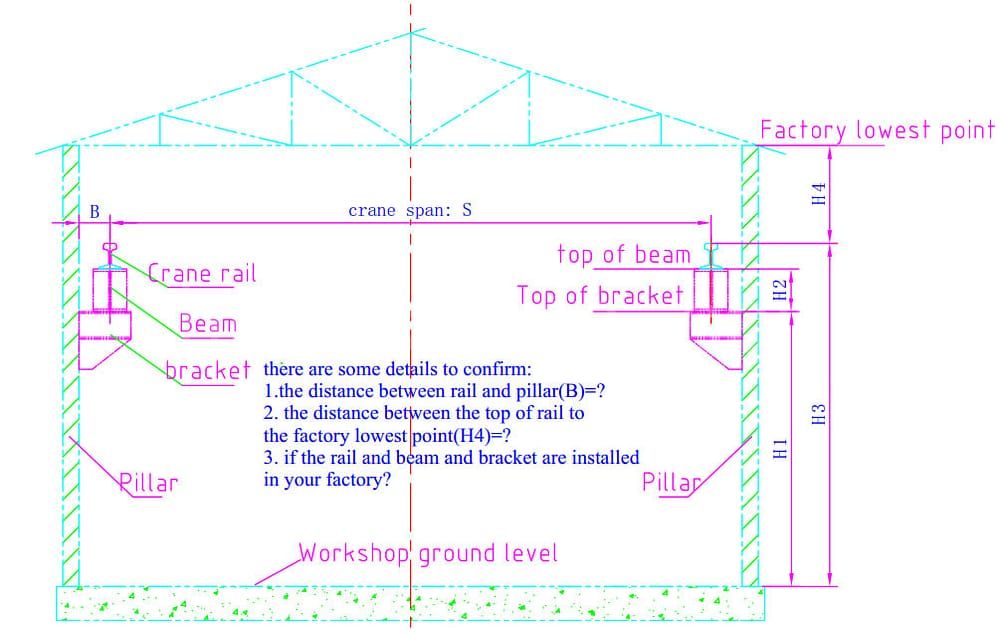 As the crane operator would be on a high platform most of the time rather than on the ground, we added a wireless remote control on the electric control box while keeping the pendant line control. We recommended dual speed for lifting and single speed for both cross travel and long travel because lifting requires precision operation sometimes.We also provided power supply conducting system for the crane, which included seamless busbar, current collector, strainer and other accessories .
After 80 days of production and transportation, our client received the products. Now they have installed the crane and been using it for a period of time . They are very satisfied with the performance of the machine and our assistance during the installation and commissioning. We will keep in close touch for after sale service and further projects.
If you want a overhead crane, and not sure of the parameters it, please provide the dimensions or drawing of your workshop, we will help you to choose the right design. Answering the questions in the following picture to let us be clear of the requirements.