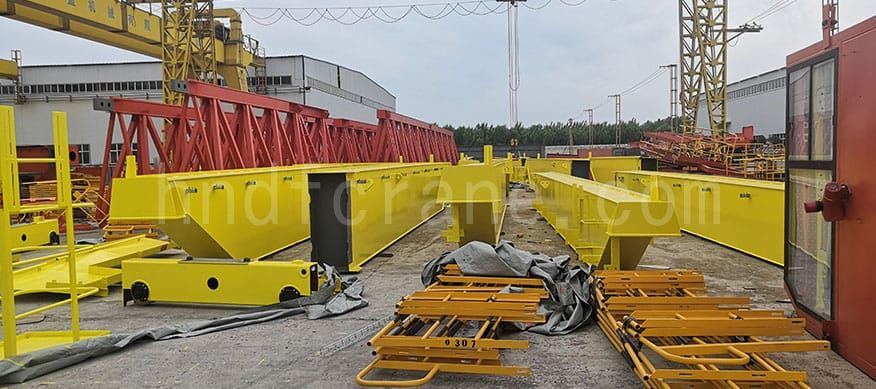 11 Sets Of NLH Overhead Crane Exported to Qatar
Key Facts
Country:
Qatar
Date:
2022-06-09
Qty:
11 Sets
Products:
11 Sets Of NLH Overhead Crane Exported to Qatar.
Detailed Specifications:
Crane Weight: 30m
Lifting span: 19m
On Feb, 2022, we got the inquiry for overhead cranes from our Old client in Qatar. This client is one professional manufacturer and distributor of steel , so these cranes will be used to lift steel coils in the to-be-built warehouse.
Since they need to establish new workshop. Our Qatar client inquiry the overhead crane again. We offered our NLH 30T overhead crane design drawings to our Qatar client for reference in workshop designing. Due to the client have order our crane before, and we know they prefer the European design. In this time, We design the European model directly, client is satisfaction with our design.
With the Through good communication between engineers of both parties, the warehouse design and crane designs were finally confirm the order. As per our client's request, we also offered other designs of accessories.
According to his requirement, we started production soon to catch up his shipping plan. Luckily, the production of everything went well and we finished it in May. Due to the boat is order by client, In order to meet client time requirement. Our loading worker work efficiently in the heat and overtime into the night. Now all the cargoes have been packed and shipped to Qingdao port for loading.
Below I share some pictures of our goods being packed and loaded.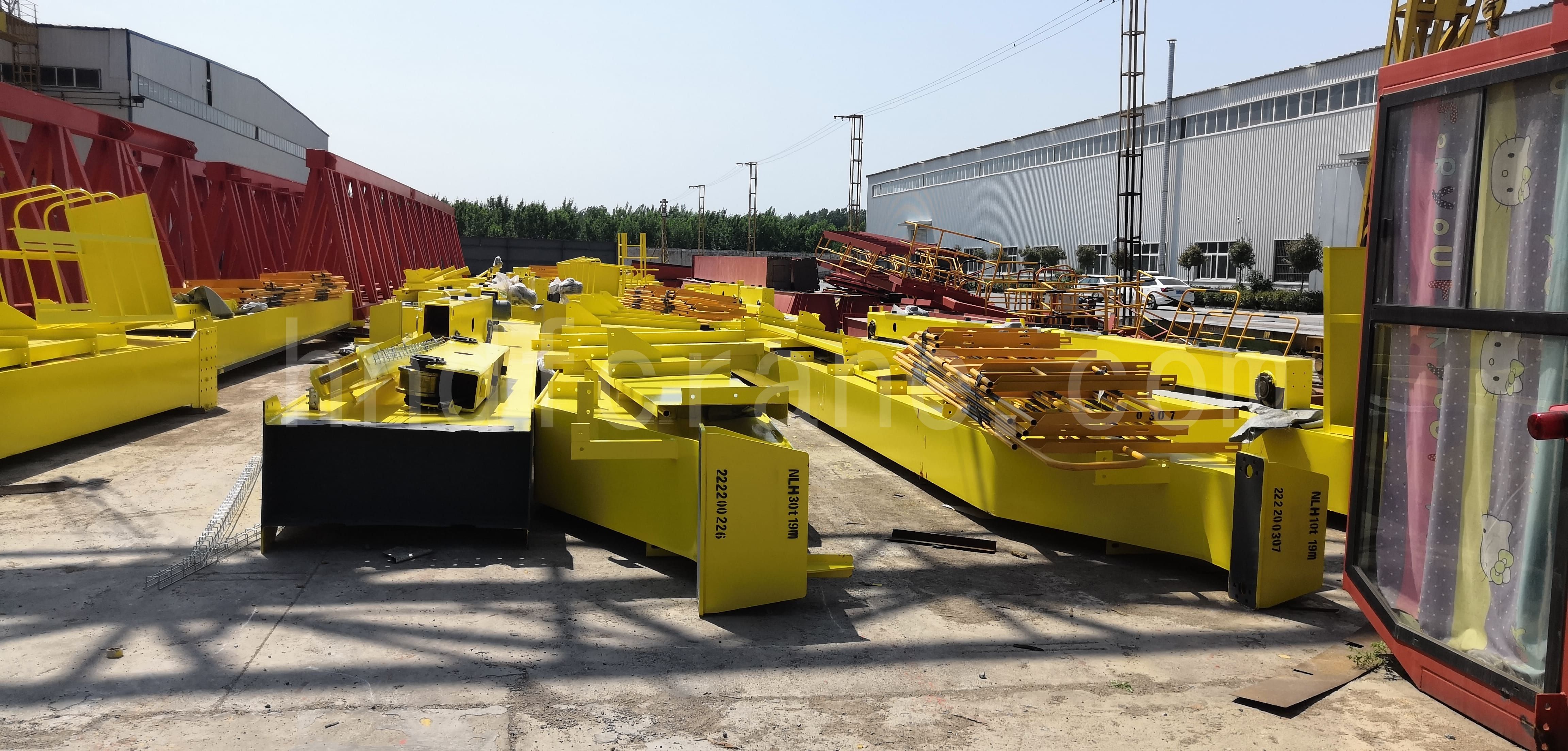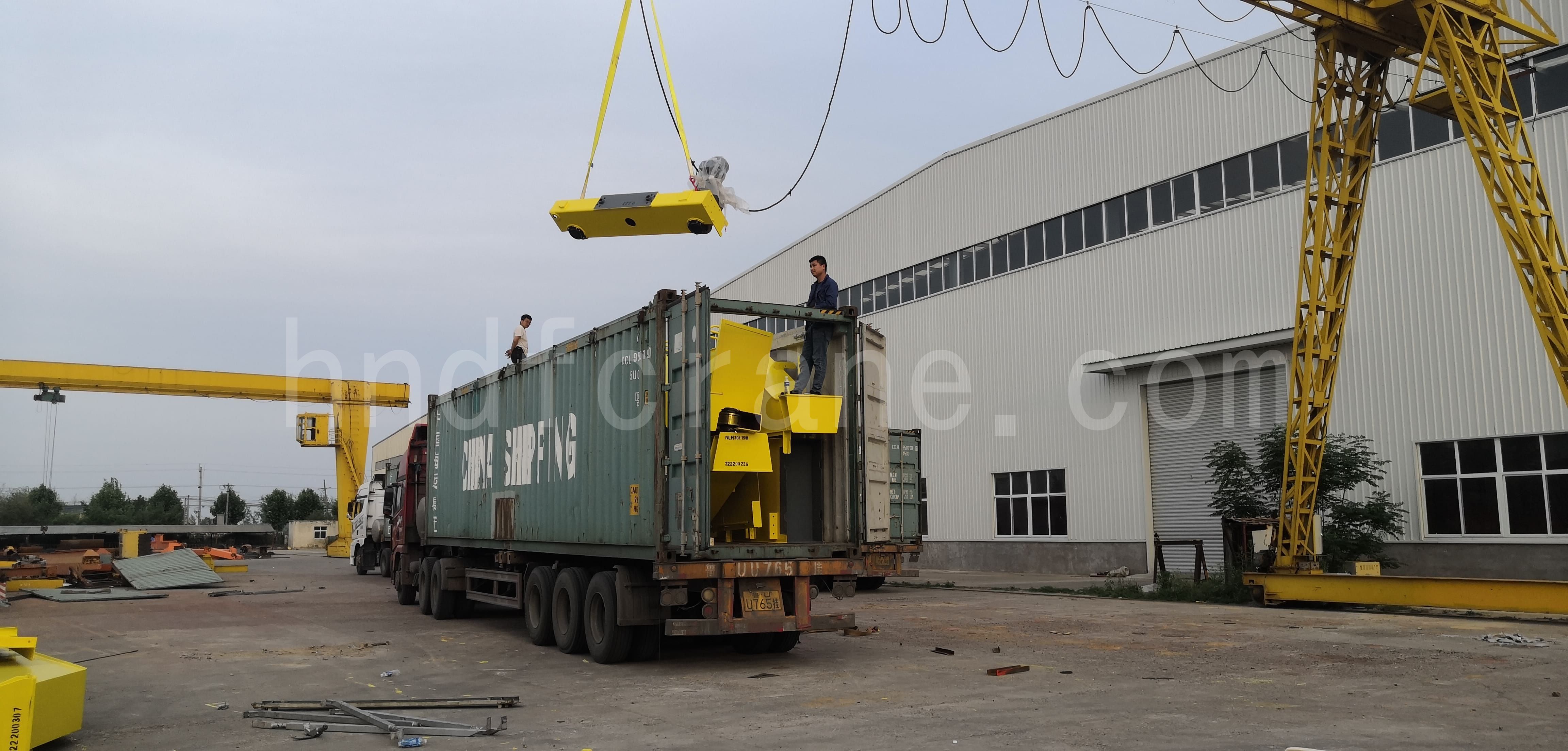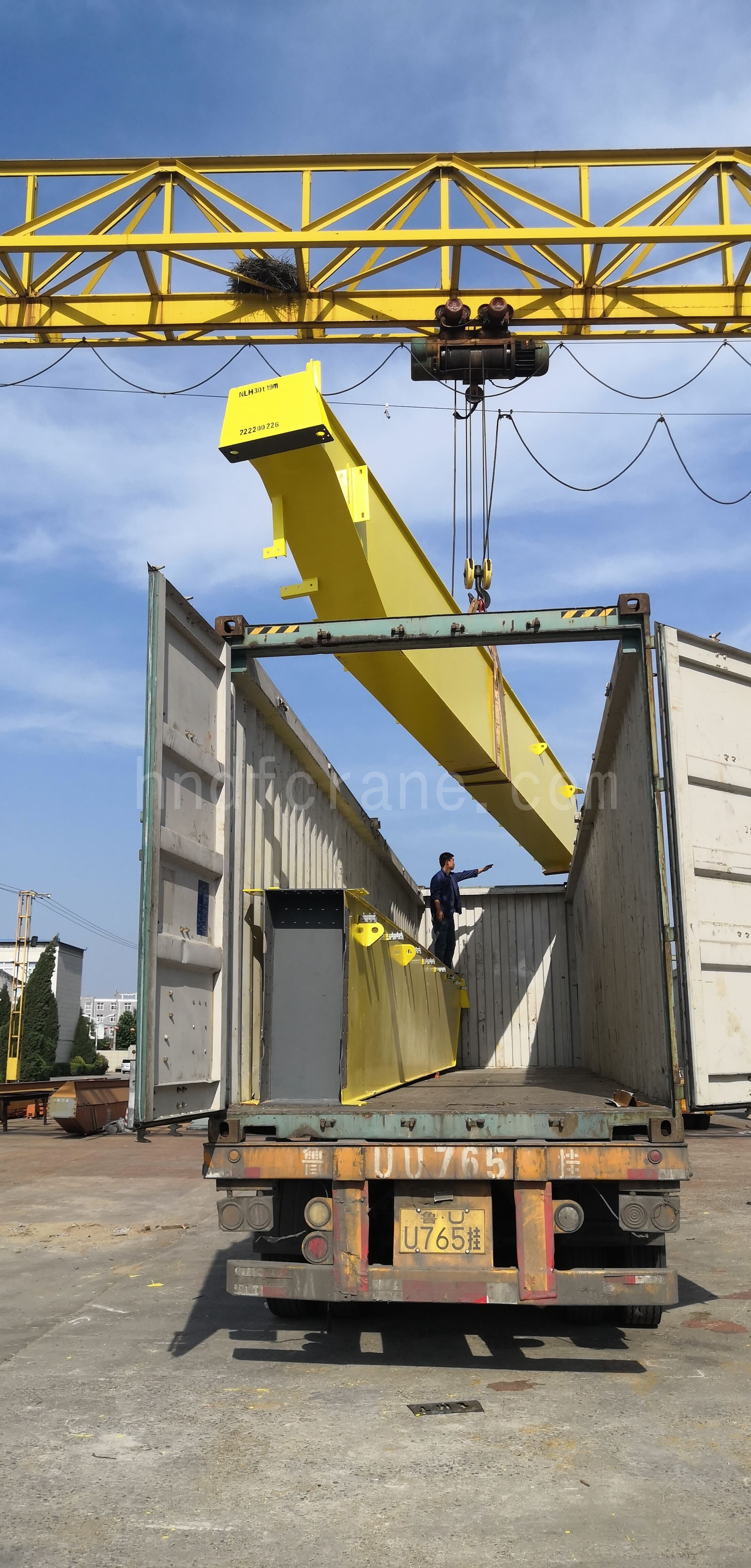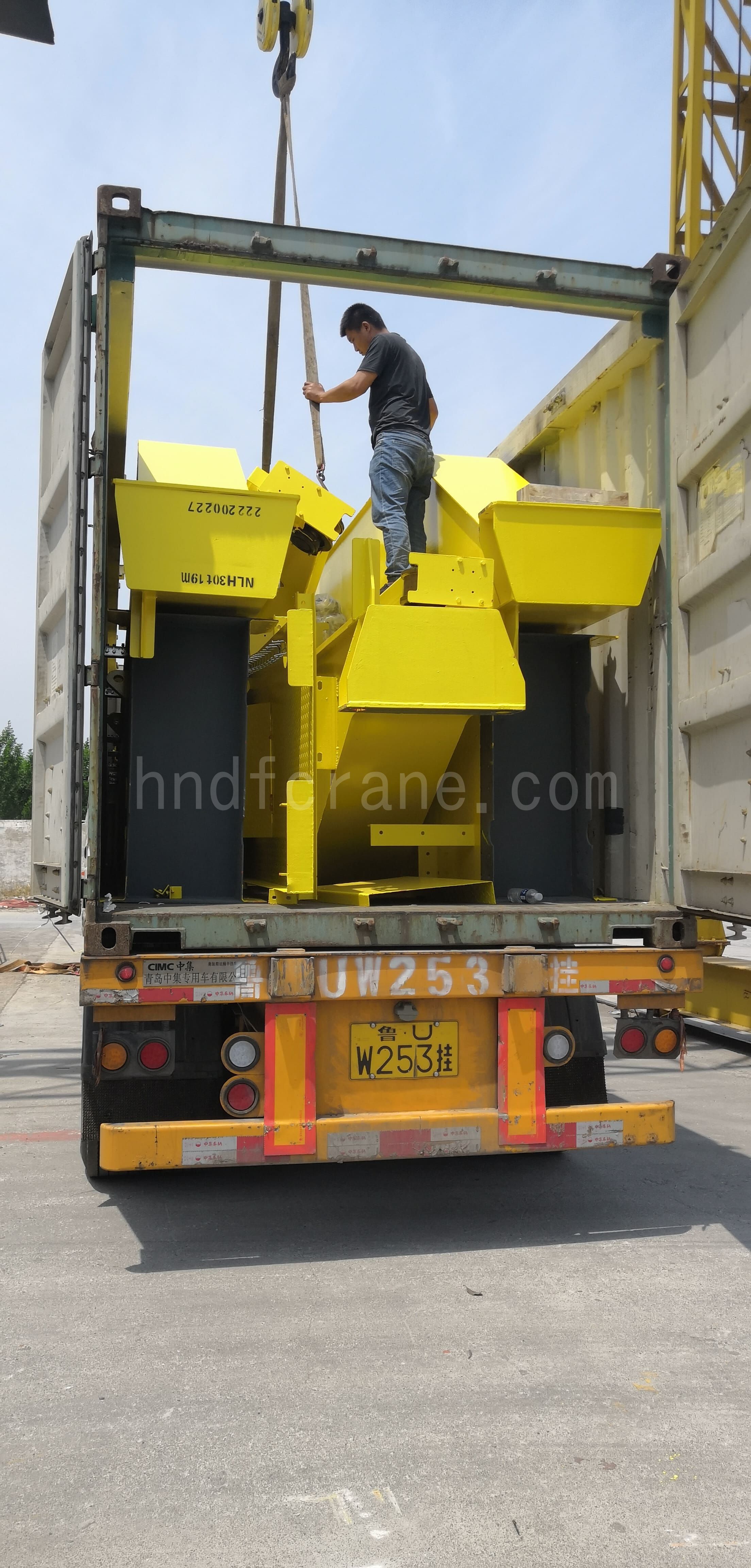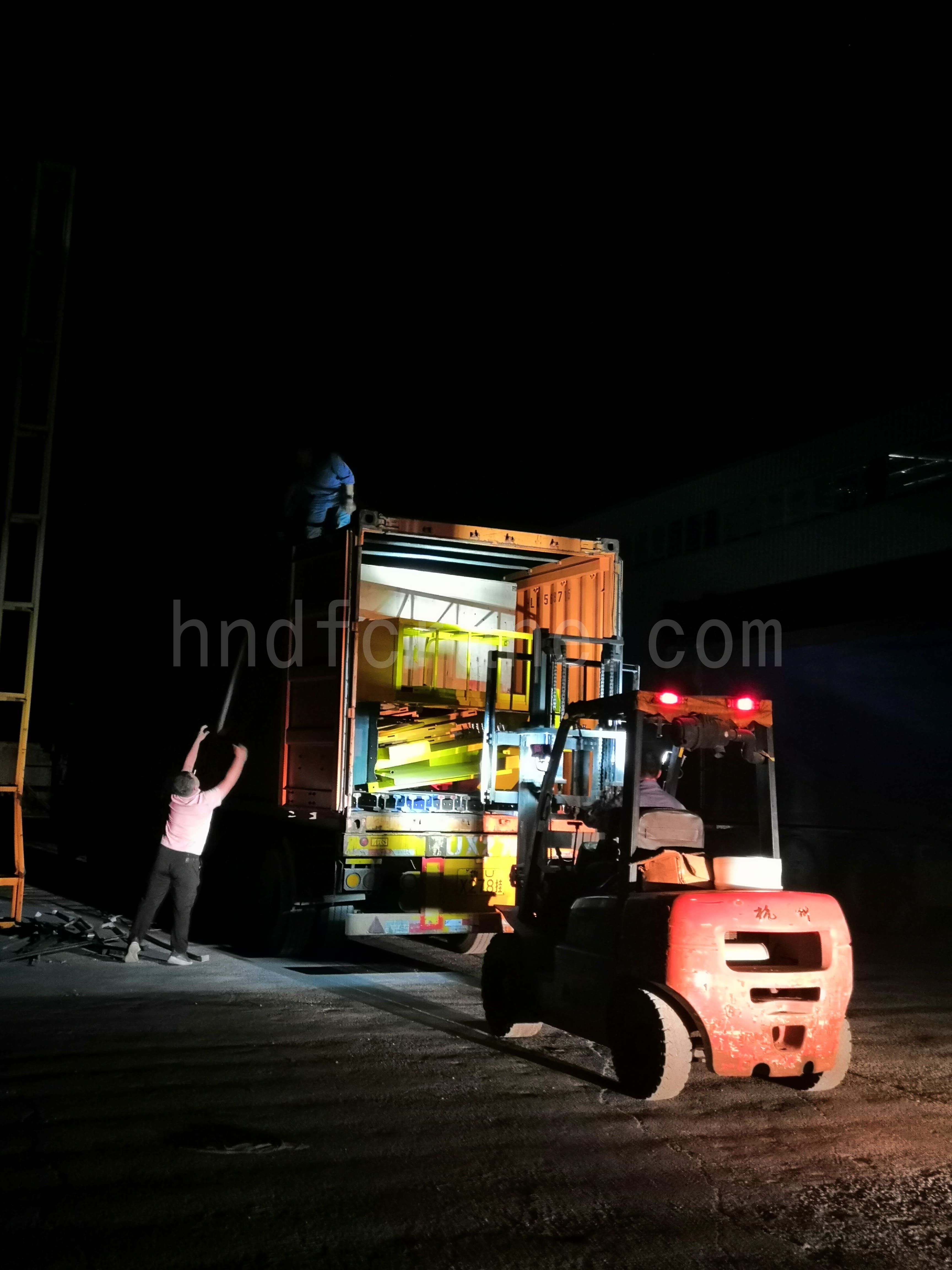 If you are in need of an overhead crane, please tell me your requirements, including:
Crane capacity
Crane span
Crane lifting height