Key Facts
Country:
USA
Date:
2021-05-24
Qty:
2 Sets
Products:
Two sets of single girder overhead cranes.
One set of column and runway beam steel structure.
Detailed Specifications:
Lift Capacity: 5t
Lift Height: 2.3m
Span: 12.192m
Power supply: 480V, 60HZ, 3AC
Lifting speed: 0.8/5.0 m/min
Cross travel speed: 2-20 m/min
Long travel speed: 2.6-26 m/min
Months ago, we got the inquiry on Alibaba for a overhead crane from our new client in USA. This client is one professional manufacturer of helicopters, they need a 10t overhead crane to lift a helicopter part of 9.15m long in their workshop.
For such a long object to be lifting, one crane with one hook was not recommended because it would be difficult to maintain balance. So we suggested using two cranes to lift the load together. Knowing that the max weight of the load would not exceed 6 ton, we were sure two 5 ton overhead cranes were well enough for the work.
After seeing pictures of inside the workshop, we were aware there was no runway beams or columns designed to support the crane. So new columns and runway beam structure was a necessity.
We got dimensions of the workshop from our client and designed the positions of columns to avoid interfering with the entry and exit of people and equipment. As the workshop roof was rather low, the lifting height available was 2.3m which still met the requirement of our client.
A wireless remote control was to be used for controlling all the two cranes implementing synchronously lifting and traveling.
After two months of production, the two cranes were finished and ready to ship. We packed the structures well and the hoists into wooded cases. One 40 ft open top container was used to load all the goods,including the steel structures.
Now the goods have already arrived at Philadelphia and to be installed. Although we are not able to send our engineers to the installation site for help because of the pandemic situation, we are ready to offer guidance for our client through video conferences.
Below I share some pictures of our goods being loaded to the container.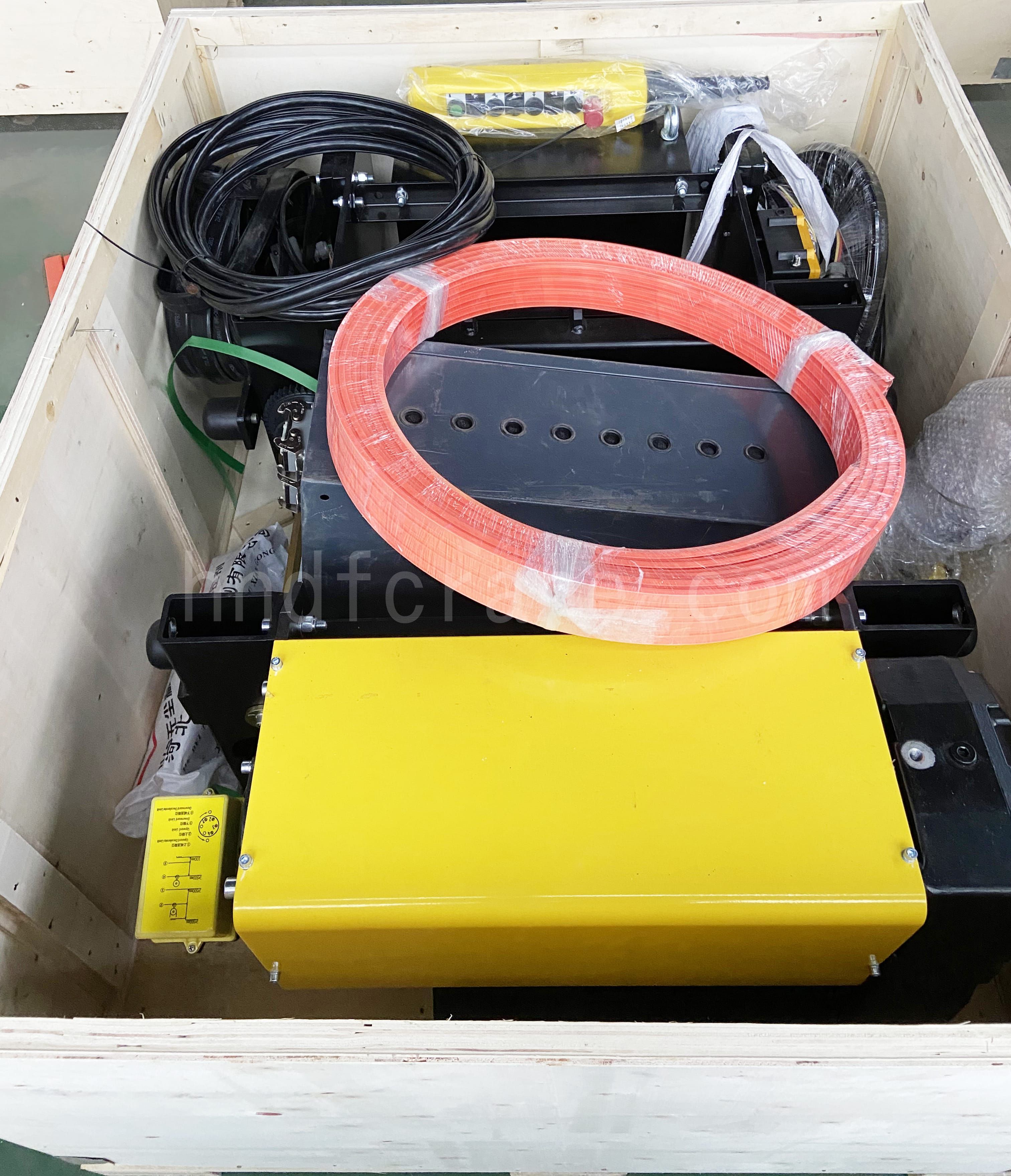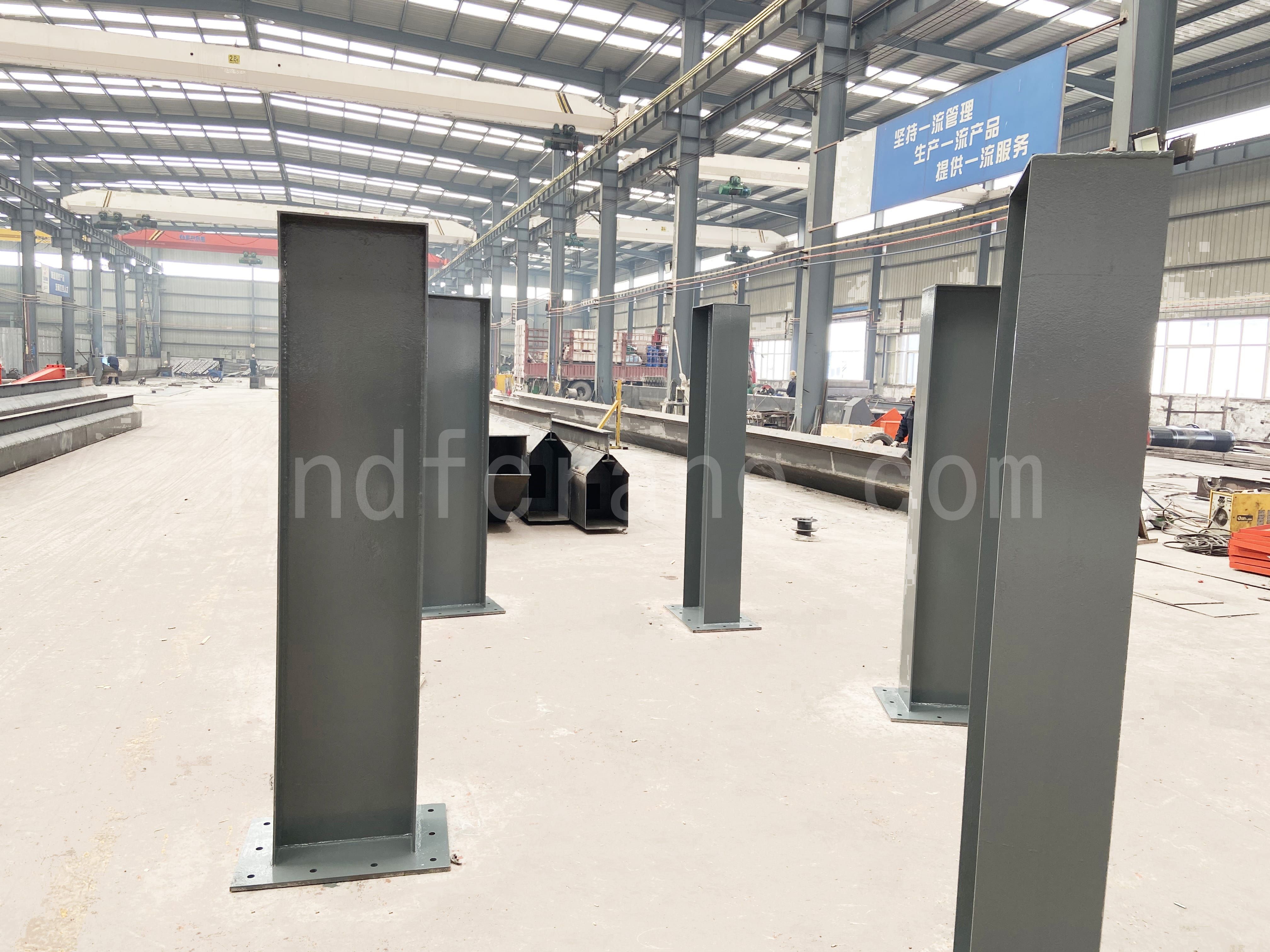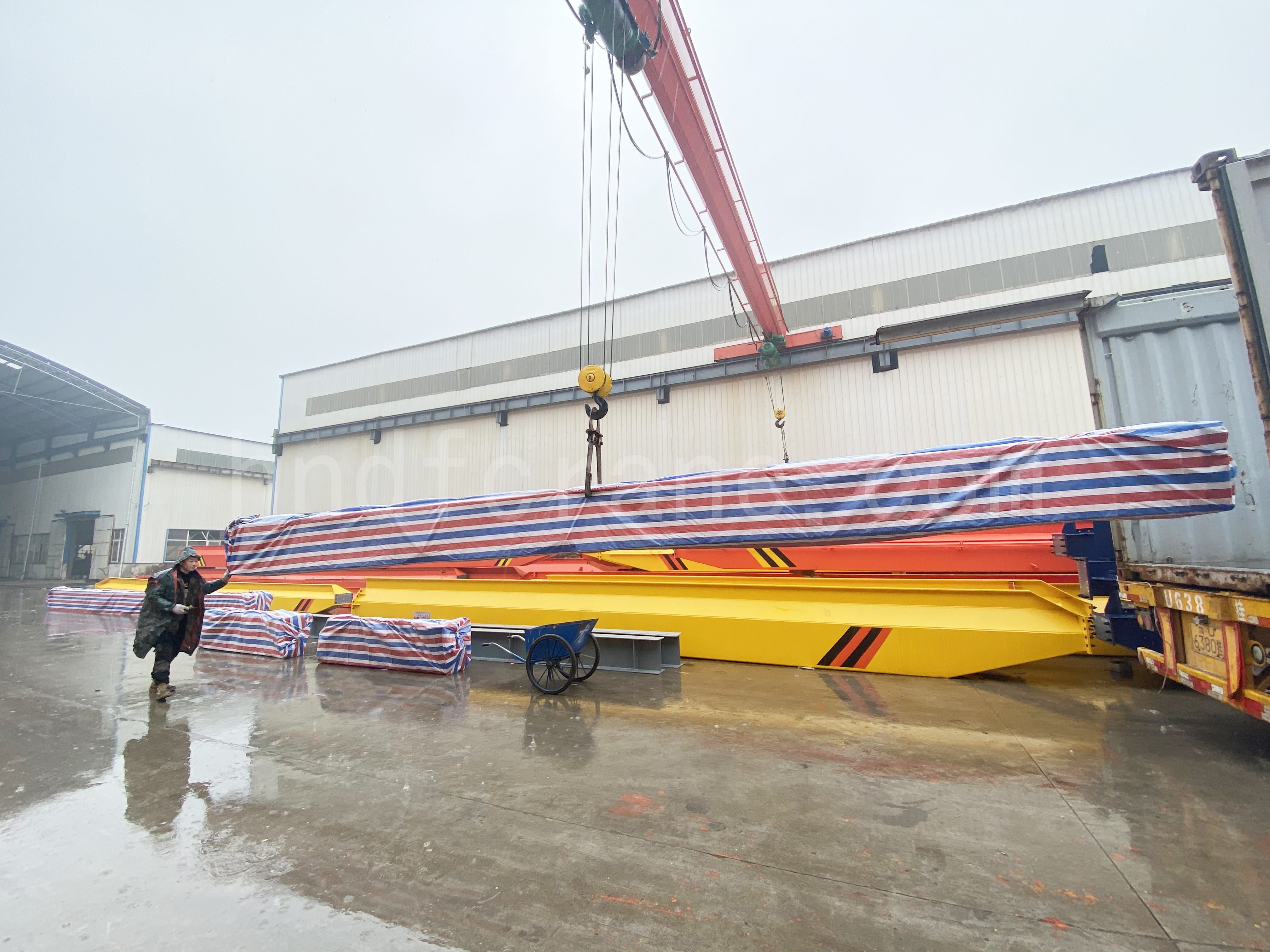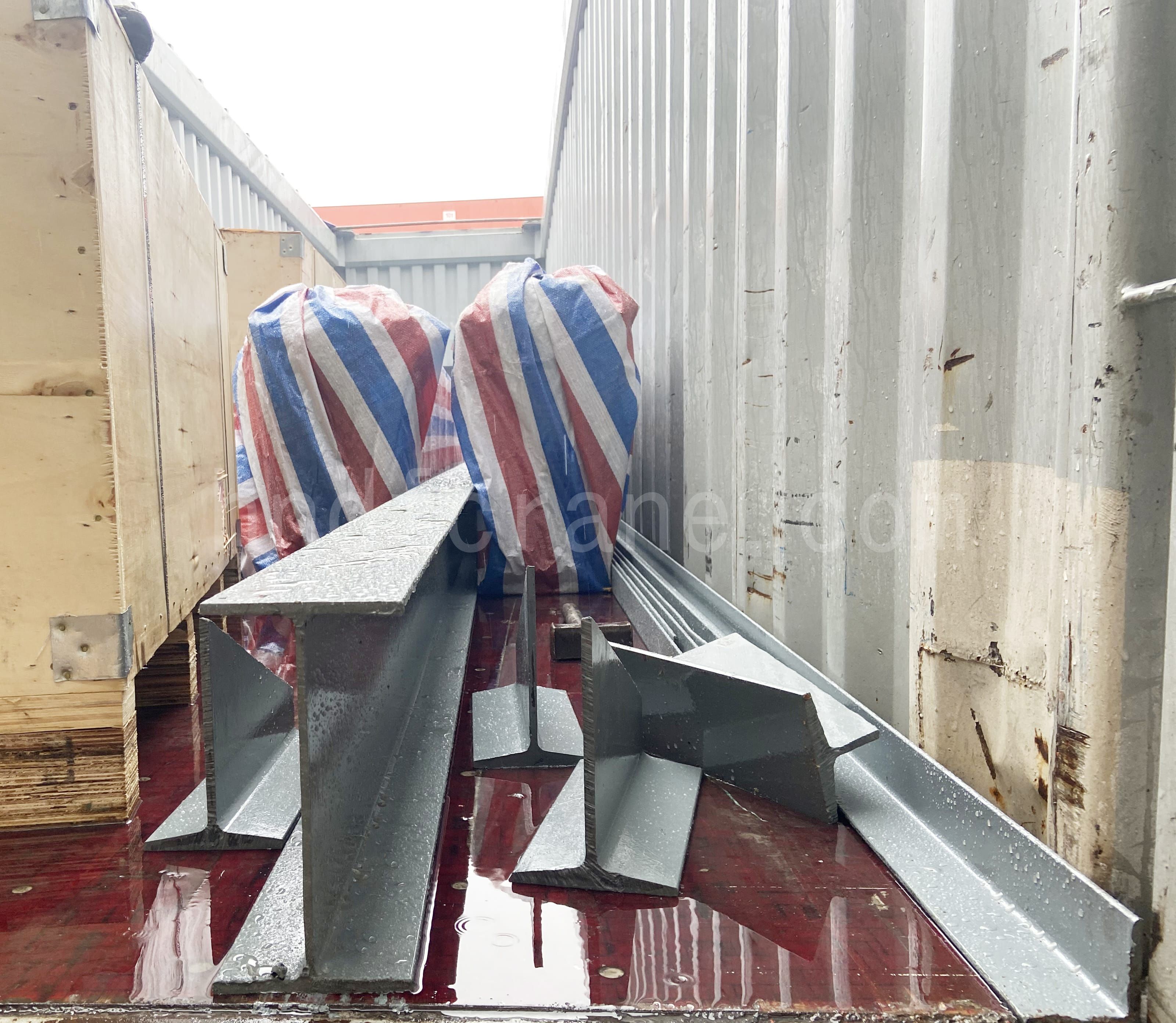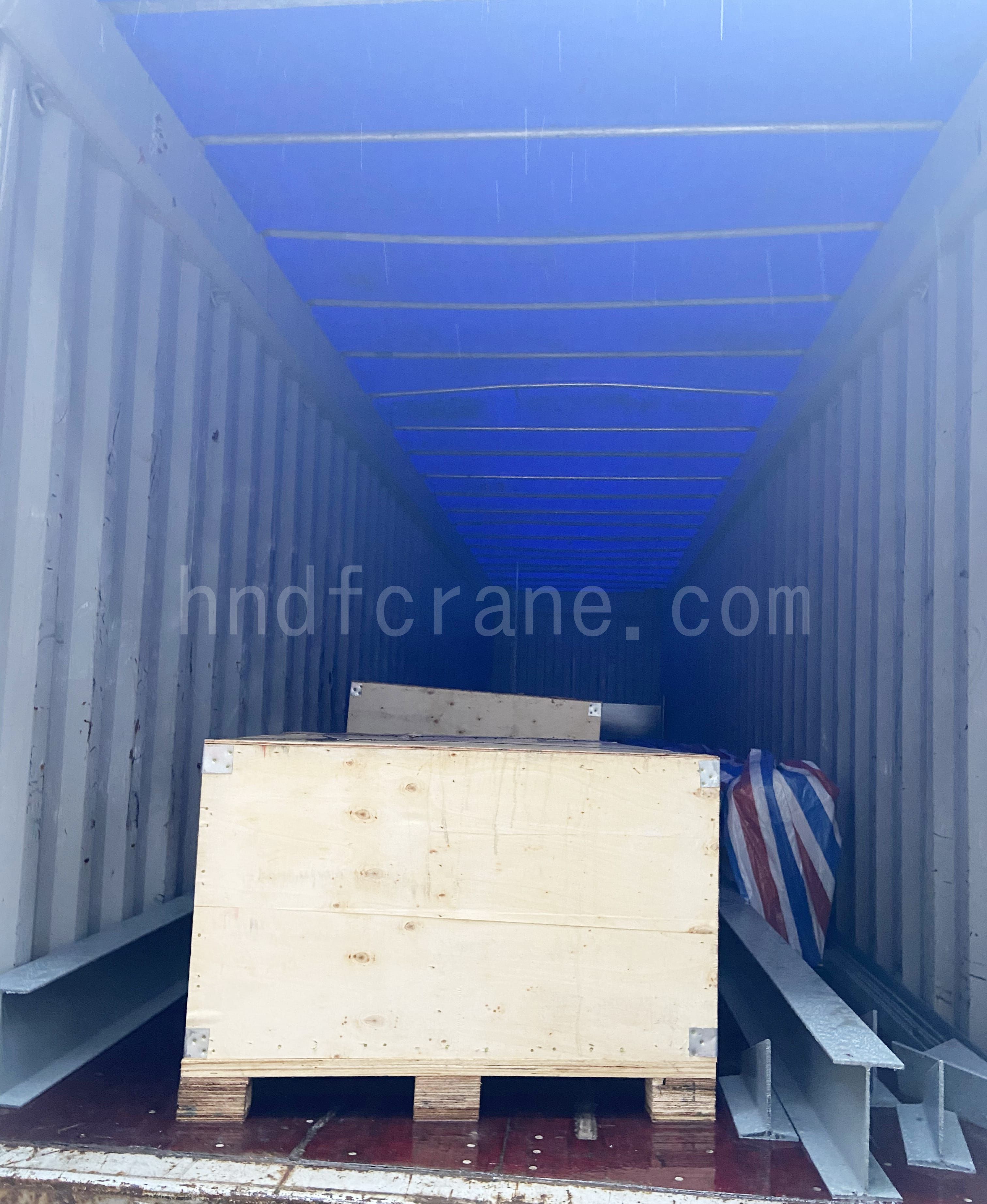 If you are in need of an overhead crane, please tell me your requirements, including: capacity, span, lifting height and speed requirements. A sections drawing of your workshop will be of great help for us to give you a best suitable design.