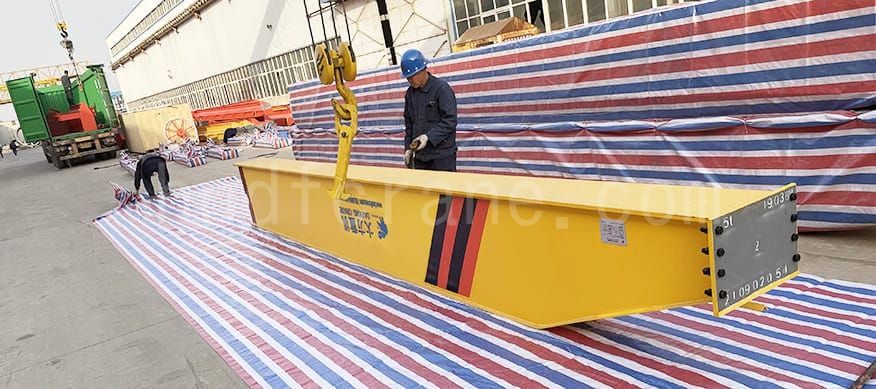 5 Sets Of Low Head Room Type Single Girder Overhead Cranes Exported to Uganda
Key Facts
Country:
Uganda
Date:
2021-12-21
Qty:
5 Sets
Products:
1 set of 16 ton low head room type single girder overhead crane  
4 sets of 5 ton low head room type single girder overhead cranes
Detailed Specifications:
Crane span: 14.323m(16 ton and 5 ton), 19.038m(5 ton)
Lifting height: 5.1m
Other accessories: P24 and P38 crane rails, runway beams, corbels, 4 ton and 16 ton C hooks for coil lifting, etc.
On March, 2021, we got the inquiry for overhead cranes from our new client in Uganda. This client is one professional manufacturer and distributor of steel , so these cranes will be used to lift steel coils in the to-be-built warehouse.
Since the new warehouse was still in the preparation stage. We offered our crane design drawings to our client for reference in warehouse designing.
We recommended the low head room type overhead cranes so the warehouse structure can be a little lower while keeping crane lifting height high enough for the coil handling task.
With the Through good communication between engineers of both parties, the warehouse design and crane designs were finally finalized in August. As per our client's request, we also offered other designs of accessories such as runway beams, corbels, and C hooks.
The client placed the crane order to us in October after he got everything confirmed. According to his requirement, we started production soon to catch up his shipping plan.
Luckily, the production of everything went well and we finished it in November. Now all the cargoes have been packed and shipped to Qingdao port for loading.
Below I share some pictures of our goods being packed and loaded.