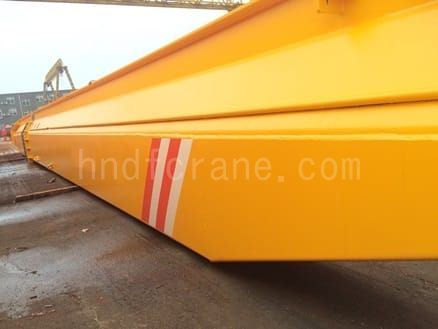 5t European Type Single Girder Overhead Crane
Key Facts
Country:
Bolivia
Date:
2018-04-07
Qty:
3sets
Technical Parameter
Capacity :5t
Span: 18.76m & 15.7
Lfit Height: 5.713m & 5.063m
Lift Speed: 0.8/5m/min
Winch Travel Speed: 2-20m/min
Crane Travel Speed: 3-30m/min
Voltage: 380V, 50HZ, 3AC
Detailed Informaiton
It is our lucky that our Dafang Crane can cooperate with uch a professional client who knows crane very much!
There are two workshop for the client, one is with concrete runway beam, the other one is with steel support bracket without runway beam. Our design is to pave the steel belt for the concrete runway beam, then there can directly weld the rail on the steel belt. And offer steel runway beam for the other.
Please bear in mind, cranes are customized products, just feel free to tell us what of operation and usage your want realize, then we will feedback suitable design for you!