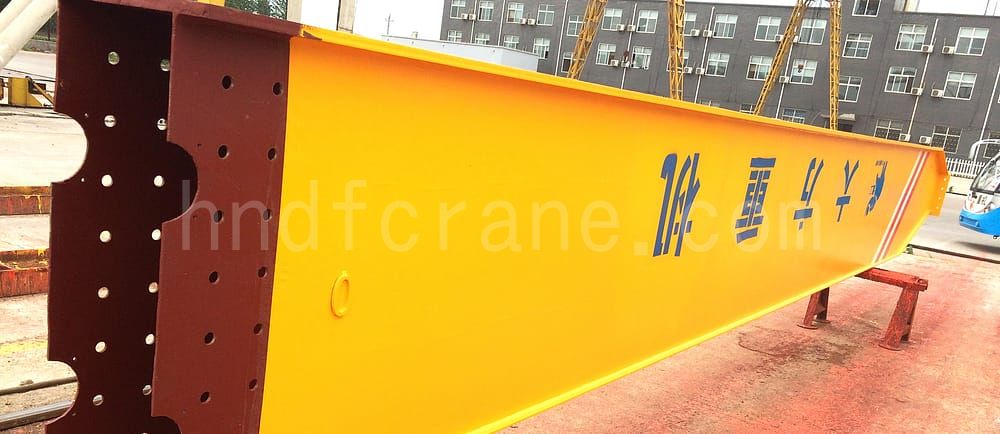 5T HD Model Single Girder Overhead Crane Delivered To Sri Lanka
Key Facts
Country:
Sri Lanka
Date:
2016-06-19
Qty:
1 sets
Technical Parameter
Model: HD Model Single Girder Overhead Crane
Capacity: 5T
Span: 20.04
Lifting Height: 9.6m
Power Supply: 440V/50Hz/3PH
Lift Speed: 0.8/8 m/min
Hoist Travel Speed: 0-2/2-20 m/min
Crane Travel Speed: 0-2/2-20 m/min
Control Method: Remote Control
Quantity: 1 set
Including the bus bar and square rail
Detailed Informaiton
To day we export the crane to Sri Lanka. which is equipped soft power, Schneider electric elements, Schneider Inverter. The crane will be used to lift steel plate.rom the runway beam surface to the workshop's lowest point is 628mm. The space is limited. In order to meet customer demand of lifting height, we changed the crane structure and ensure the crane will traveling safety.
Besides, we assist our client to installation. Due to our client is lack of installation knowledge, we through the online way to guide installation. Including directly weld the Square rail on the runway beam, connect the end beam and the main beam with the high strength bolt, install the travel limit switch and electric control box on the crane, and debugging the traveling motor, ensure the motor turning consistency, Assemble the electric hoist on the main beam, install the whole crane on the rail, installation for the power supply and tighter, installation for current collector and so on.