In the actual operation process, the crane wire rope and other objects touch and have relative speed. In the mechanical equipment, physical chemistry and organic chemistry of the actual effect, the wire rope appearance is also constantly damaged. Wire rope most common way of damage, generally divided into external damage, deformation damage and internal damage.
Wire rope external damage: in the crane wire rope the whole use process, its periphery and dynamic pulley wheel groove, ring cylinder wall, hook head seat exterior touch and the formation of damage belongs to external damage. After the external damage, the diameter of the wire rope will become narrower, the peripheral appearance of the fine stainless steel wire will be worn.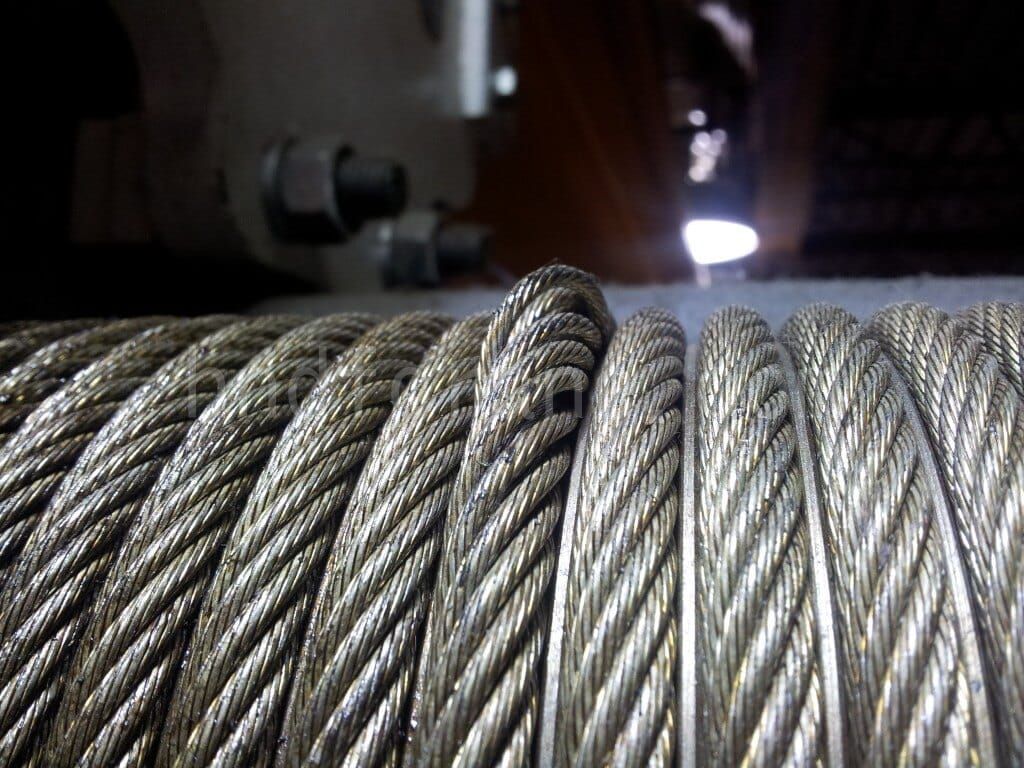 Wire rope deformation damage: crane wire rope because of oscillation and collision and the appearance of damage called deformation damage, is part of the damage site. If the reel appearance of the wire rope by other objects impact, lifting equipment lifting wire rope entangled with each other, because of the dynamic pulley skew and roll tube industrial base skew and bite rope picture, perhaps will form wire rope deformation damage.
Wire rope internal damage: in the whole use process, when the crane wire rope through the reel or moving pulley, the required load is pressed in the side of the wire rope, each fine stainless steel wire radius of curvature maybe not exactly the same. In summary, because of the wire rope rough, crane wire rope within each fine stainless steel wire will occur the actual effect of the force, sliding. At this time, the ground stress between the strand will expand, which will make a part of the stainless steel wire between the adjacent strand occur part of the deep indentation, which will expand the analysis of the reasons for the cracking of the overhead crane wire rope.