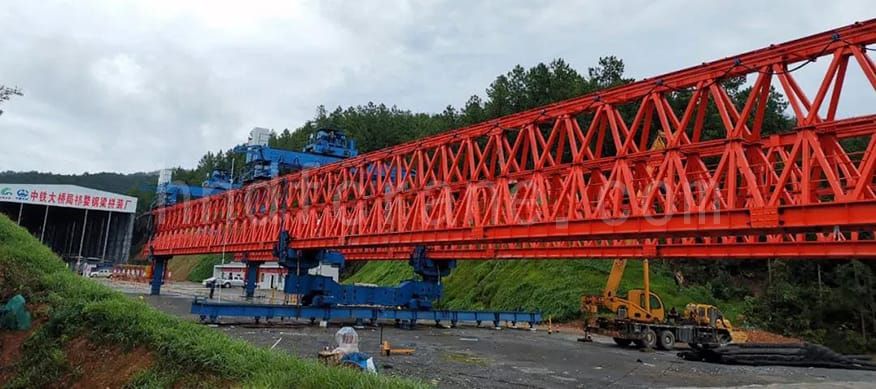 As the staff shouted "start hoisting", the 400-ton bridge erecting machine developed and manufactured by Dafang Crane Group hoisted a piece of bridge and began to move slowly. At 8:58 on the 6th, the erection of the first beam was successfully completed, marking the start of the Dafang Crane Group's 400t bridge erecting machine to assist in the construction of the Qiwu Expressway.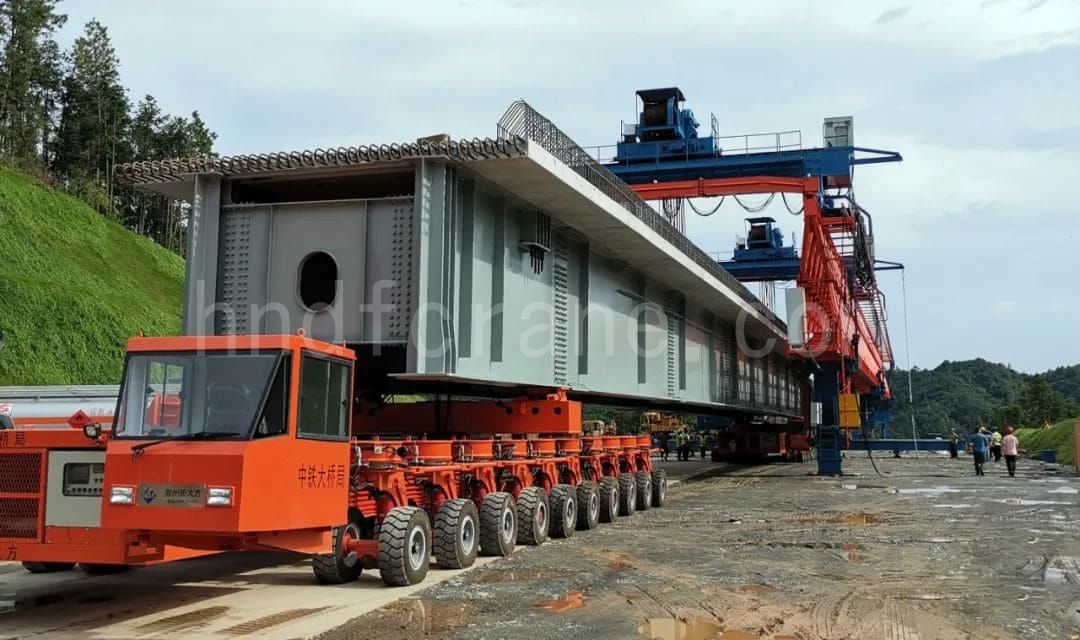 According to on-site technicians, the project is a key expressway project in Jiangxi Province. After completion, it will accelerate inter-provincial industrial integration and enhance regional economic development. The 400t bridge erecting machine developed by Dafang Crane Group has reliable quality, stable performance and complete functions, laying a solid foundation for the opening of Qiwu Expressway to traffic at the end of 2021.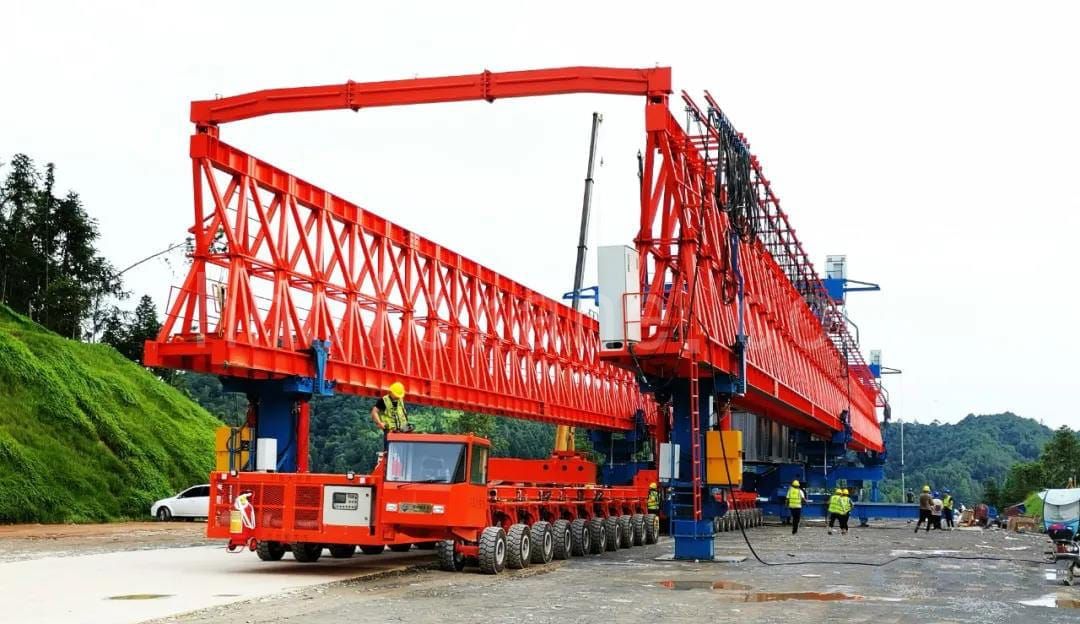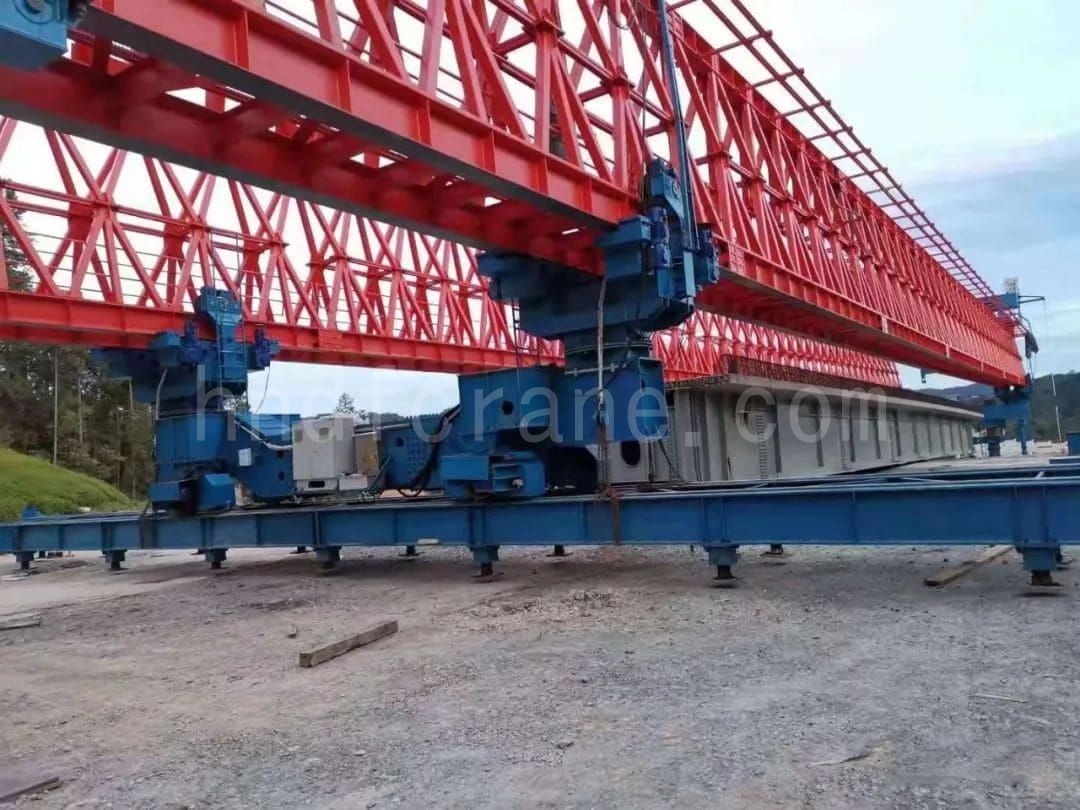 JQJ400t bridge erecting machine, with a span of 108m, is the largest tonnage erecting machine developed and produced by our group so far, and it is also the largest tonnage highway erecting machine in the industry. It is like a giant transformer, stepping out the front foot on the front pier, the error is controlled within 1cm. The vehicle runs smoothly and at high speed. The huge body suspended in mid-air slowly hoisted the 400t box girder on the beam transport trolley and moved forward slowly, and then the suspended box girder was tightly embedded between the two piers more than ten meters high. The equipment has 80 wheels with its own correction device, which runs safely and stably.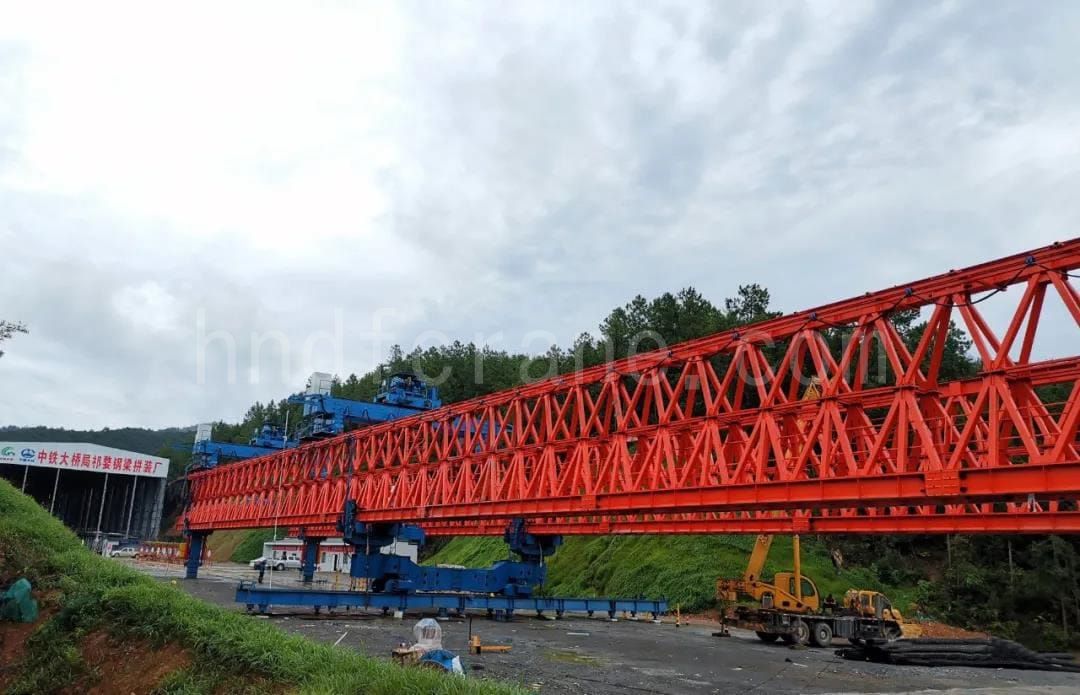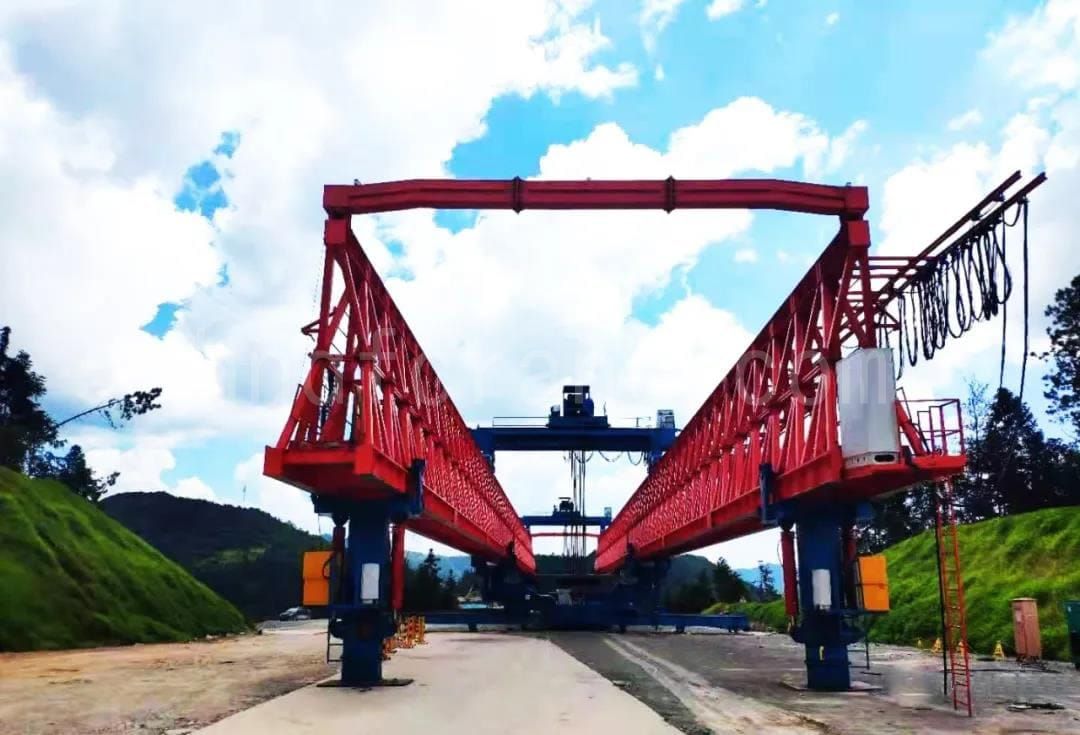 In recent years, Dafang Crane Group has been committed to the R&D and manufacturing of large-scale construction cranes, especially in the fields of bridge erecting machines, beam lifting machines, and engineering portal cranes. The group has successively produced 1600t mobile formwork for Yunnan-Guizhou high-speed railway, 1100t bridge deck crane for China Railway Bridge Bureau, 500+500t beam lifting machine for Lunan high-speed railway, 400+400t gantry crane for China Railway Baoqiao, etc. to promote machinery, roads, railways, metallurgy, The power and other industries have improved their quality and speed.