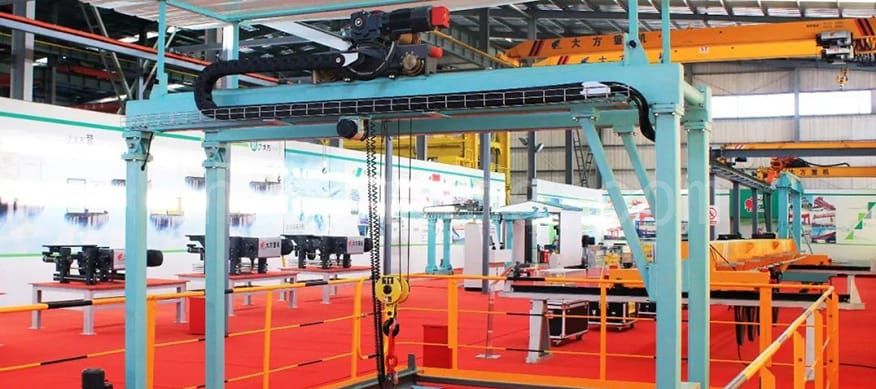 The world is at the intersection of new technological revolution and industrial transformation, and informatization and industrialization continue to merge. The intelligent equipment industry represented by intelligent robots is booming, and the era of intelligent manufacturing is coming.
Industries such as petrochemical, steel, and aviation have poured in. China is emerging one after another "intelligent Manufacturing Pioneers". Dafang intelligent manufacturing is actively leading the intelligent crane to help world's economic development. Many intelligent products have been successfully put into production and run smoothly, opening a new chapter in the lifting industry.


Fully automated intelligent crane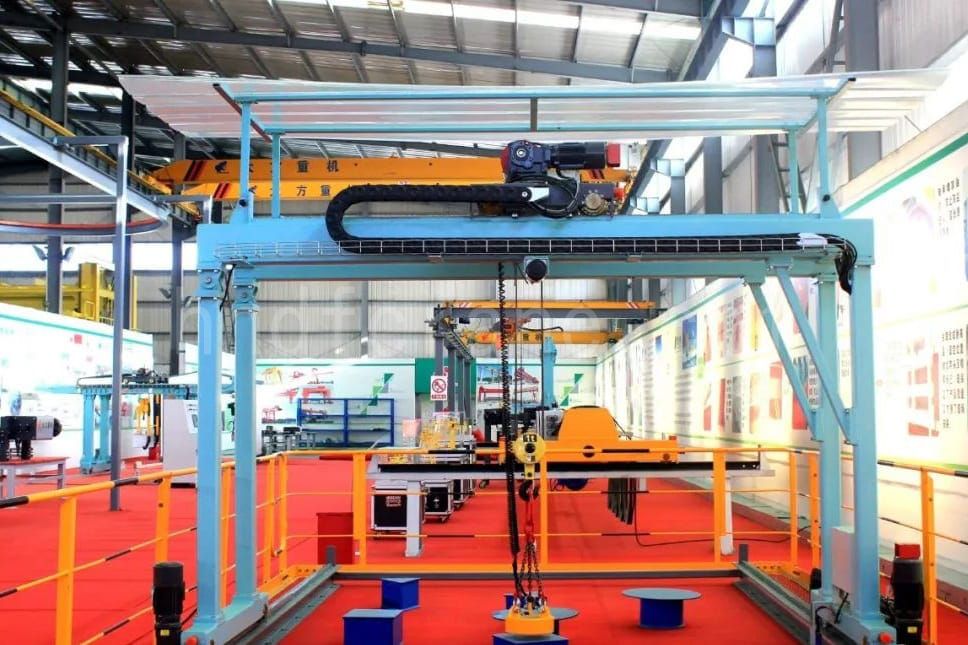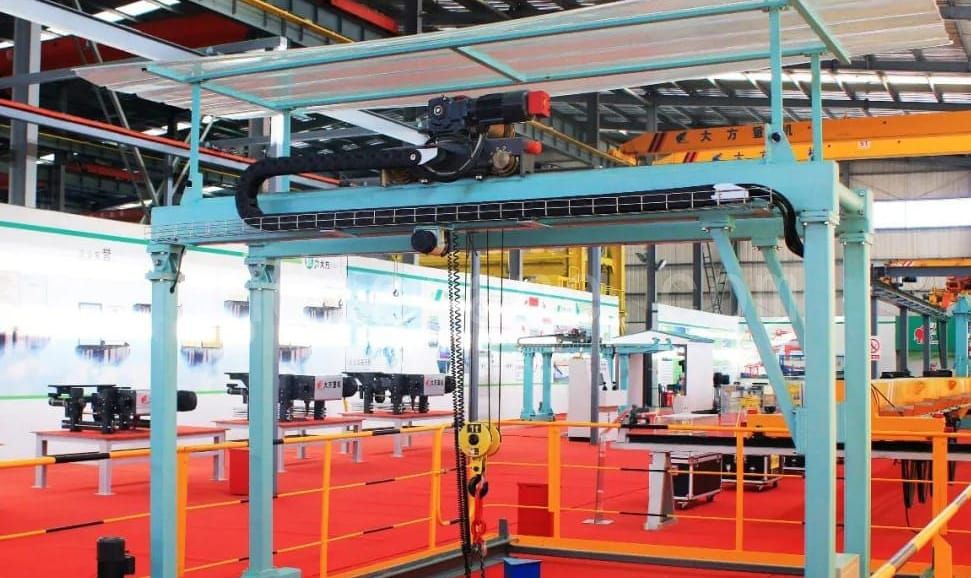 Machine introduction
The intelligent crane adopts a Dafang design concept leading the industry. It is a lifting equipment integrating automatic detection, identification, handling, path planning, remote control, automatic avoidance, fault detection, voice control and other functions, providing users with multiple working conditions, multi-application solutions.


Main performance characteristics
It has functions such as anti-sway, precise positioning, and automatic avoidance.
Through scanning, data such as the shape, position, and center of gravity of the measured object can be identified.
The DFMES industrial management system with intellectual property rights is an enterprise intelligent management software integrating order processing, automatic production scheduling, quality control, and automatic warehouse storage.
It has visual recognition and voice control functions to realize human-computer interaction.


Applicable field
This intelligent crane provides an effective solution for the realization of automation, intelligence and process in petroleum, chemical, military, aerospace, storage and other industries.
It is also suitable for operator fatigue and highly repetitive processing procedures. Through automation and the monotonous and repetitive promotion and positioning of the responsibility cycle, the continuous stacking and storage process can be managed mechanically, which significantly reduces the risk of accidents while improving accuracy and efficiency.


With the development of the economy and the continuous improvement of the level of automated operations, the role of intelligent cranes in the field of manufacturing is becoming more and more important. Dafang Group took the lead in investing a lot of manpower and material resources in the research of intelligent cranes to start research and development. The intelligent cranes developed by the company have high precision and wide application. They have been widely used in various production bases at home and abroad, becoming a new generation of Chinese power and helping the world economy take off.