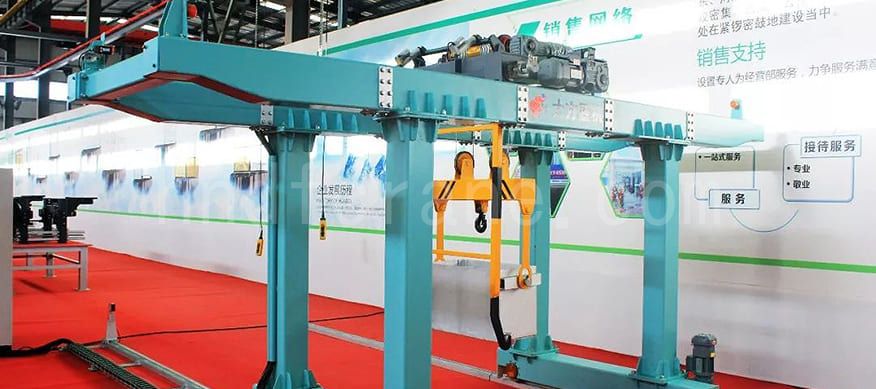 Machine introduction
The special crane for slagging has stable performance, high production efficiency, easy maintenance and flexible operation mode. It has complete safety instructions and overload protection devices to maximize the safety of operators and equipment. Its design, manufacturing and inspection implement the latest national standards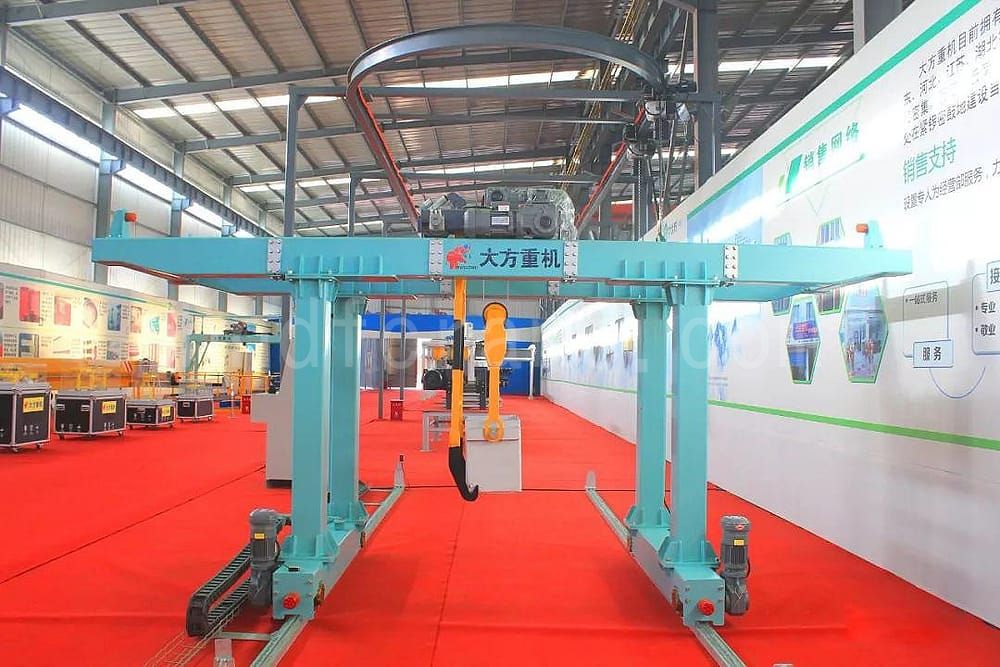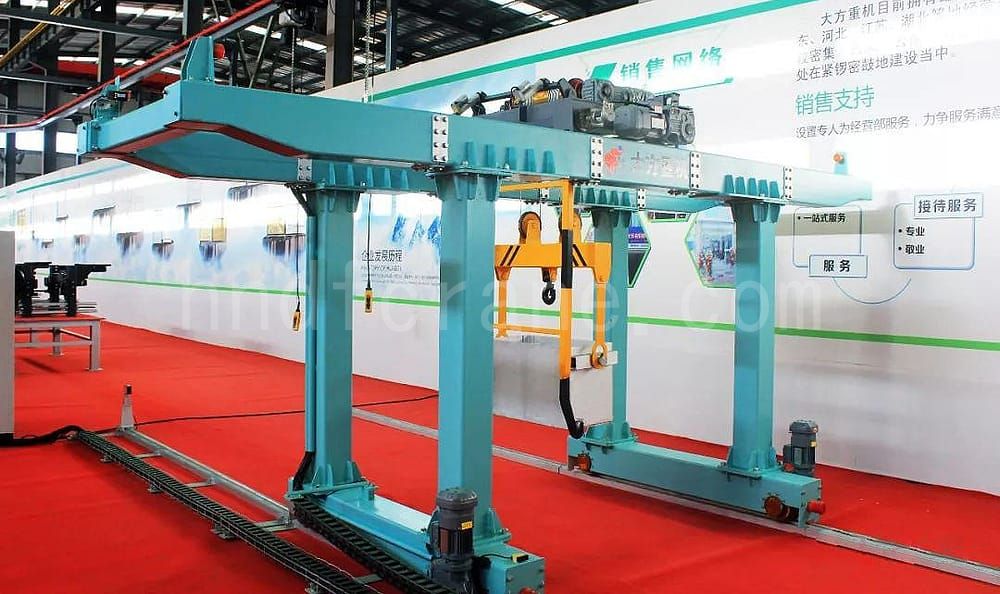 Main performance characteristics
U-shaped structure is convenient for slag box to cross. The cantilever is detachable, which can realize changing span and continuously changing span. The trolley is equipped with a turning device to realize automatic slag dumping in the air.
The trolley can turn 90 degrees to meet the requirements of forward and side slag dumping. The structure of the gantry is optimized to reduce the local squeezing force generated by the trolley wheel pressure, and the welding deformed is controlled to ensure that the forces on the traveling wheels of the crane traveling mechanism are balanced.
Using frequency conversion and PLC control technology, the lifting operation is stable, the impact is small, and the noise is low; the structure of the trolley is optimized, and the force is clearer. It is an intelligent gantry crane that can realize automatic material receiving, automatic transfer, automatic loading and other functions.
Adopting electrical modular system, the whole machine is equipped with safety monitoring system and electrical intelligent anti-sway function. Automatic positioning, automatic identification of vehicles, DFWCS intelligent control system with Dafang intellectual property rights.


Applicable field
The special intelligent crane for slagging is a specialized crane proposed according to the actual needs of tunnel engineering to adapt to the construction of subway tunnels and tunnels across the river.
It is mainly used for the shield installation of the slag discharger of underground non-excavation equipment, and the lifting and transportation of tunnel support segments during the construction process, so as to realize automation and unmanned operation.