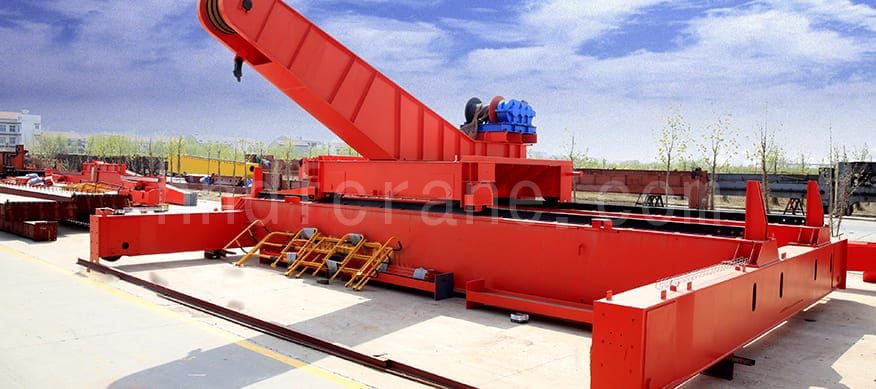 The wellhead double-beam cantilever crane is a new product developed and successfully designed by our group. It is an advanced machine that integrates the functions and characteristics of bridge cranes and cantilever cranes. It is a special type crane suitable for special working conditions and is specially used for the lifting, installation and maintenance of wellhead equipment.
Its cantilever is like a mechanical arm reaching above the wellhead, hoisting objects in the wellhead to the working surface, which better solves the problem of lifting equipment in the wellhead.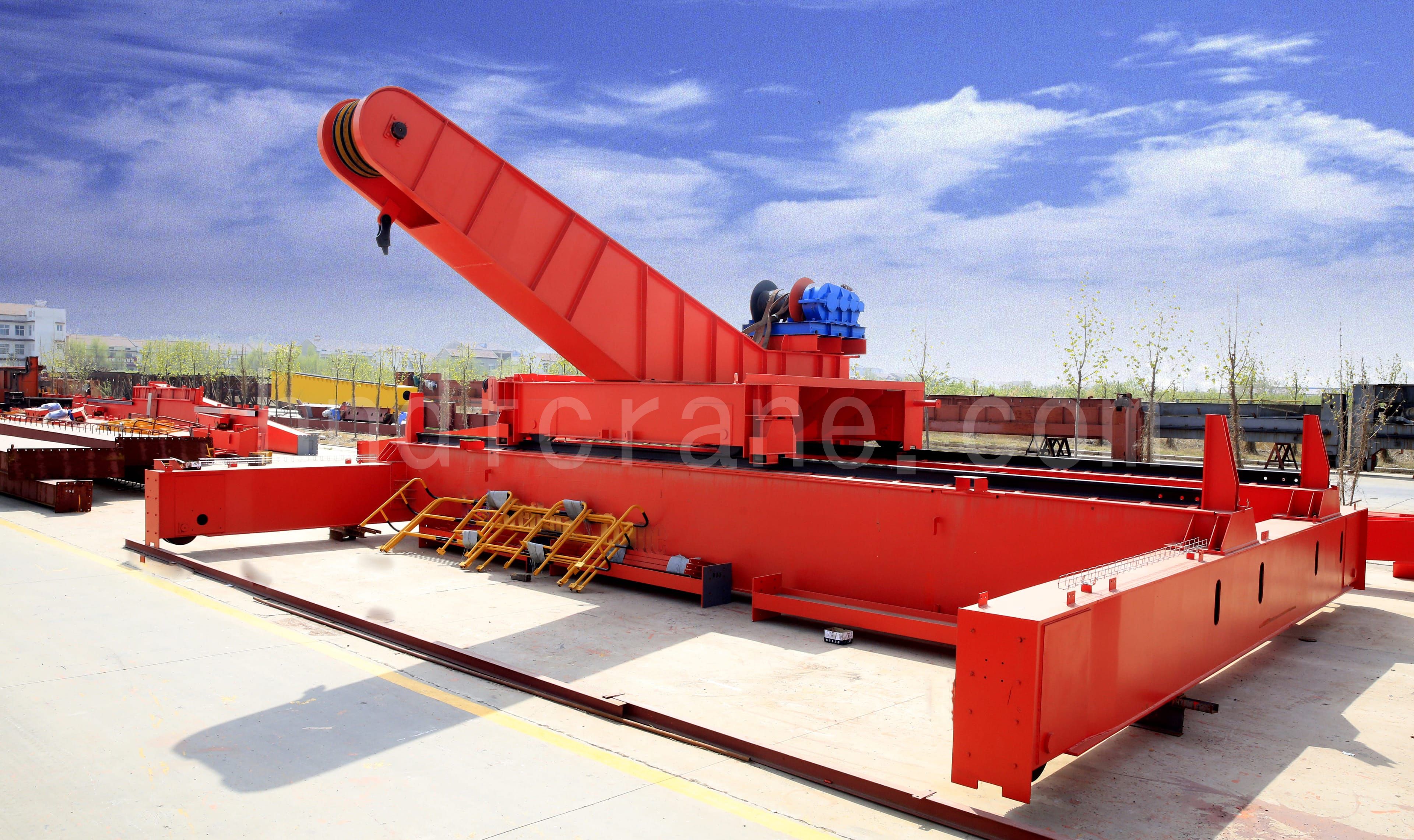 Crane traveling mechanism: double main beam structure, box structure beam and main beam are integrally welded.
Anti-tilt device: set counterweight, set anti-roller
Trolley: The main hoisting mechanism is a winch, and the auxiliary hoisting mechanism is an electric hoist.
Electrical equipment: electrical control equipment, wires and cables, power supply devices.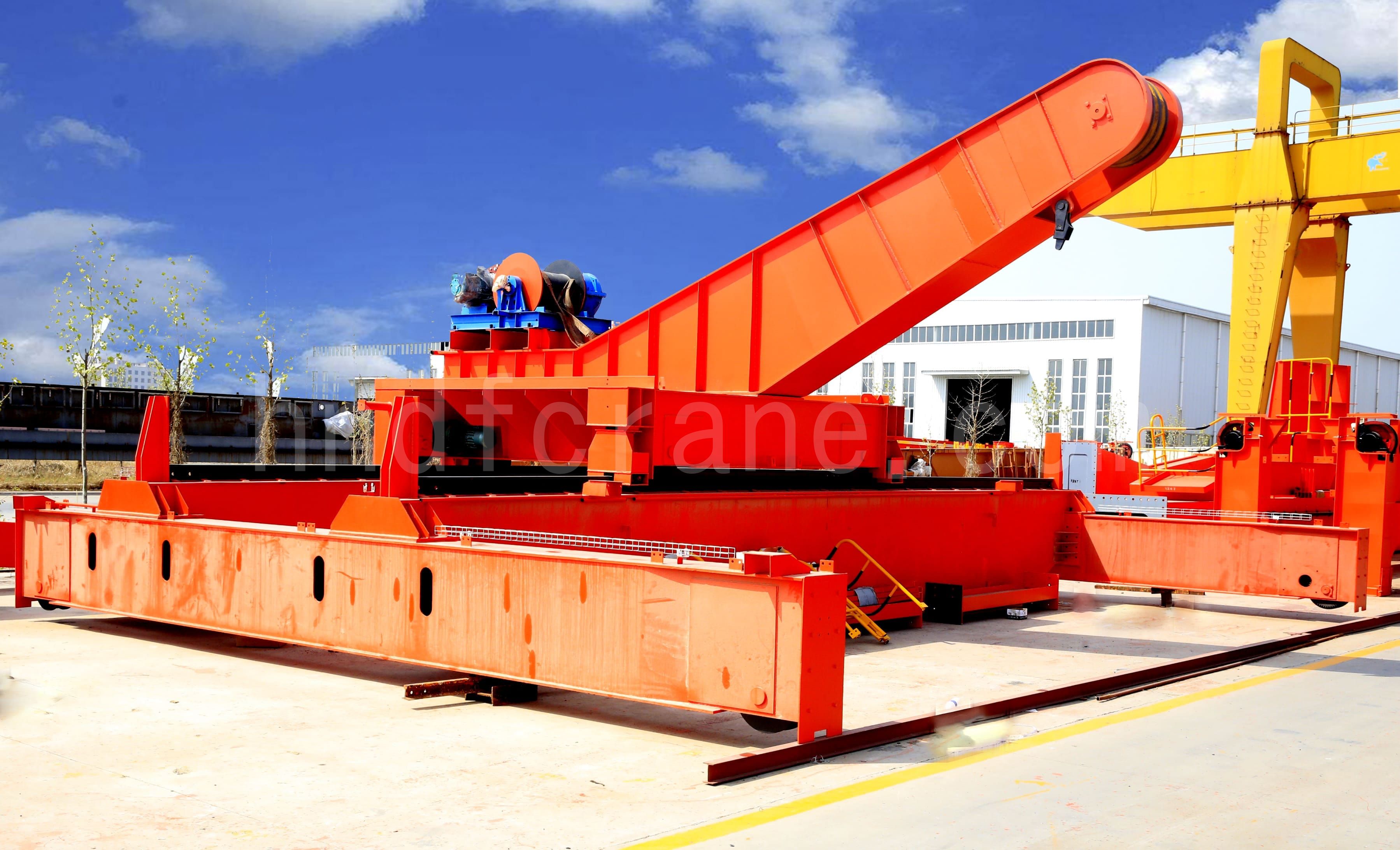 Technical characteristics
      Dafang intelligent wellhead double beam cantilever crane
The overall structure is a combination of bridge crane and cantilever crane to achieve complementary advantages.
Set up anti-tipping device to ensure safe, reliable and stable lifting of heavy objects.
Drive motors of the crane and trolleyhave large starting torque, a wide range of optional speeds. It's suitable for frequent starting, and have stable running speed. Other advantages include safe and reliable use, and convenient installation and maintenance.
It adopts the wheel form of engineering portal crane, with non-standard design of material and bearing.
The hook is rotatable and impact resistant. It has passed the magnetic particle inspection and obtained the certificate, and all are equipped with anti-decoupling devices.