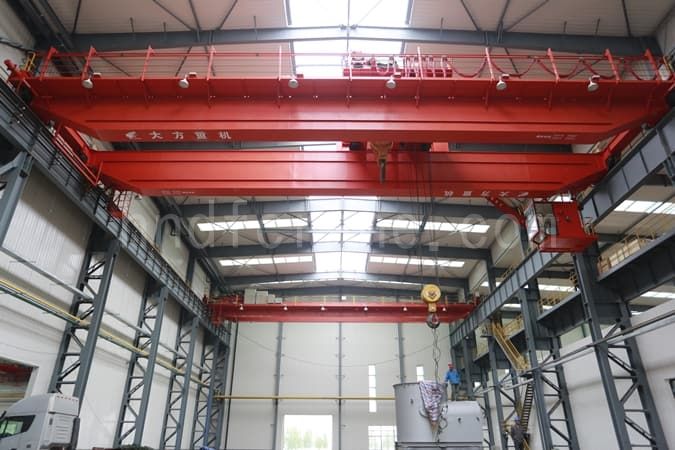 Deliver to Qingdao Special Steel Co.,Ltd
Key Facts
Country:
Qingdao
Date:
2016-06-10
Qty:
1 set
Detailed Informaiton
Qingdao Special Steel Company is one of the important casting factory with advanced technology and large production ability. They are our regular client. Recently they book some double girder overhead crane from us.
This time, they book 125T Double Girder Overhead Crane with Winch for their meltshop & cold rolling workshops. These cranes are equipt with anti-sway mechanism, and they also precise position the crane. This is helpful for their safe opereation.