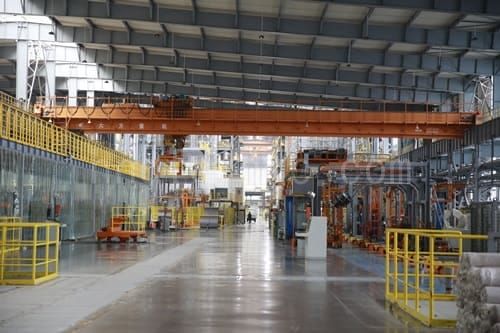 Delivery to Tongshan Automobile Steel Plate Co., Ltd
Key Facts
Country:
Tongshan
Date:
2016-06-09
Qty:
2 set
Detailed Informaiton
Tongshan Automobile Steel Plate Co., Ltd ordered several cranes from us, and totally, include the Double Girder Overhead Crane with C HooK, and Double Girder Overhead Crane with Magnet.
Consider that they will use the overhead crane to lift Steel Plate, we offer a C hook with rotated hook, so that the crane can rotate according to different direction. Besides, the operation method is cabin control, and remote control. Our client can choose the suitable design method according to their requirement.
What's more, we offer a electromagnet, so that our client can conveniently lift the steel scrap. If you have any requirement, please do communicate with us, we promise that we will reply you a best solution!!