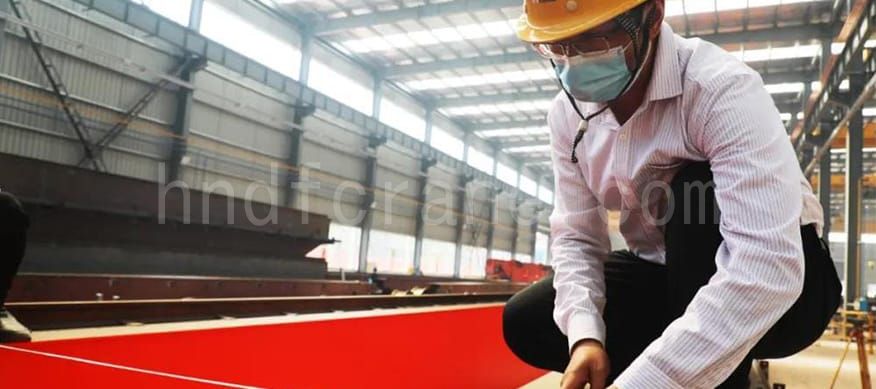 By our side, there are such a group of advanced collectives and individuals who have paid attention to product quality for a long time, working hard and paying silently in ordinary positions; they adhere to the quality policy of "focus on customers, continuous improvement, process control, and manufacture of high-quality goods", and they can't bear it. To win with quality, carry forward the spirit of craftsmanship, and continuously improve product quality.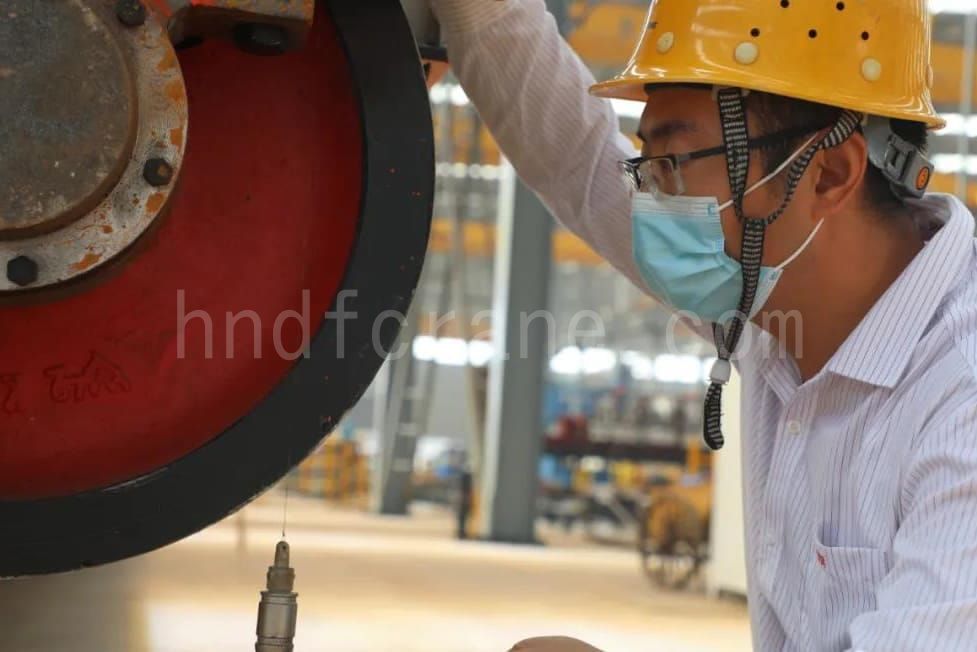 Dafang Excellent Quality Inspector—Yang Yongbin.
Yang Yongbin, joined Dafang Crane Group in 2014 and engaged in quality inspection. Now he is responsible for the overall quality inspection of single beam five classes and single-ended beam classes. He has participated in the inspection of batch intelligent equipment projects exported to Russia Red Star Shipyard and batch single beam projects sent to Tangshan Iron and Steel. And so on, the product quality has been well received by customers. He has won honorary titles such as Dafang Crane Group's 2015 "Quality Advanced Individual" and 2020 "Advanced Worker".
In his work, he leads by example, deeply understands the spiritual connotation of the group's quality culture, works strictly according to drawings, processes, and standards, and pays close attention to product quality control; strictly controls every process, earnestly conducts self-inspection and mutual inspection, and constantly Summarize, continuously improve, and actively participate in quality excellence activities such as "Creating Quality Products", "Zero Defects", and "Zero Errors", and achieved good results with a pass rate of 100% for the first inspection of the project and a rate of 95% for excellent products.
In the on-site inspection work, Yongbin always adheres to the enterprise spirit of "seeking truth, seeking goodness, innovation, and creativity". He observes carefully, thinks carefully, puts forward constructive opinions, optimizes the process flow, and strives to promote the quality of the group's products.
In many years of work practice, Yang Yongbin deeply realized that only with strong business and ability can solve the problems that arise in the work.
As a quality inspector, for many years, he has always upheld a modest and prudent attitude, worked hard to study business knowledge, went to Xinxiang, Zhengzhou and other places to participate in professional technical training, and learned all kinds of "testing specifications", so that he not only has the ability to do Good quality inspectors and supervisors have the professional ability to shoulder the responsibilities of technical instructors and quality promoters.
As long as he has free time, he will take the initiative to study, go to the library to borrow materials, communicate with technicians and discuss the problems and new ideas he has discovered, constantly arm himself with knowledge, and continue to meet the best himself.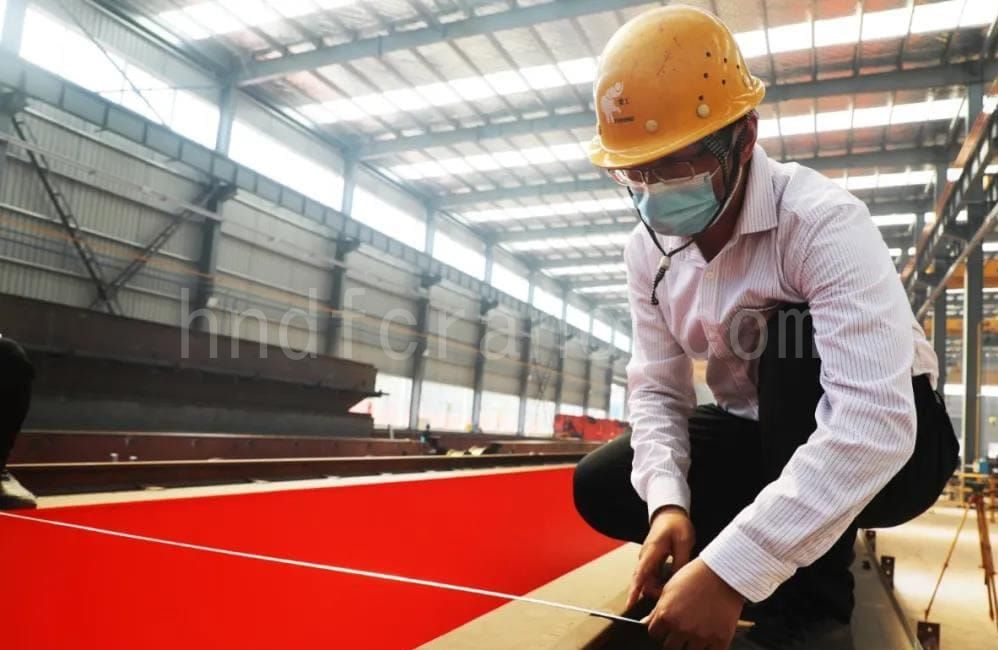 Yang Yongbin conducts daily inspections on site.