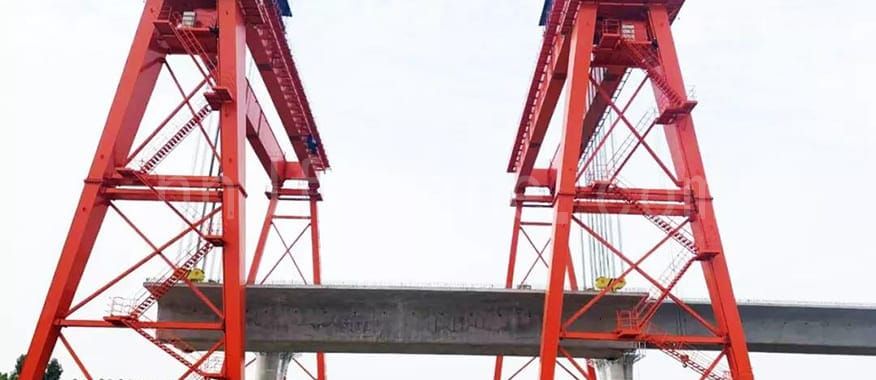 Recently, two MG500t large-scale beam lifting cranes manufactured by our group were successfully delivered. At present, the two beam lifting machines are serving the Yanzhou beam making field of the QHTJ-1 standard beam for the South Shandong high-speed railway. They created the lifting beam crane maximum tonnage record.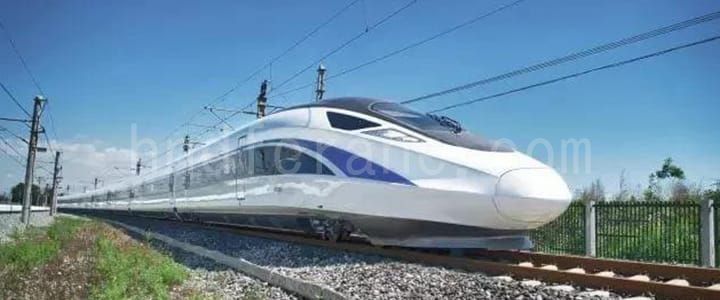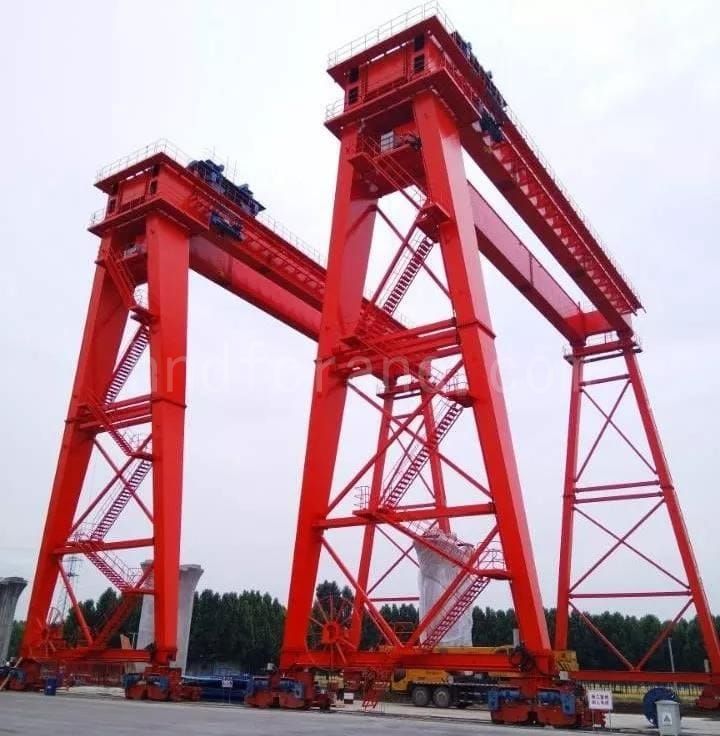 The beam lifting cranes are installed and debugged


It is reported that the Qufu-Heze section of the South Shandong high-speed railway is located in the southwest of Shandong Province. It starts from Qufu City in the east to Heze in the west and runs through 7 counties including Yanzhou. The line is 160.75km long; The project is a double-line passenger-only line with a target speed of 350 km/h. The prefabricated bridge beam in the Yanzhou beam making field is even more than 1,000t in weight, which is lifted by the beam hoisting cranes undertaken by our group.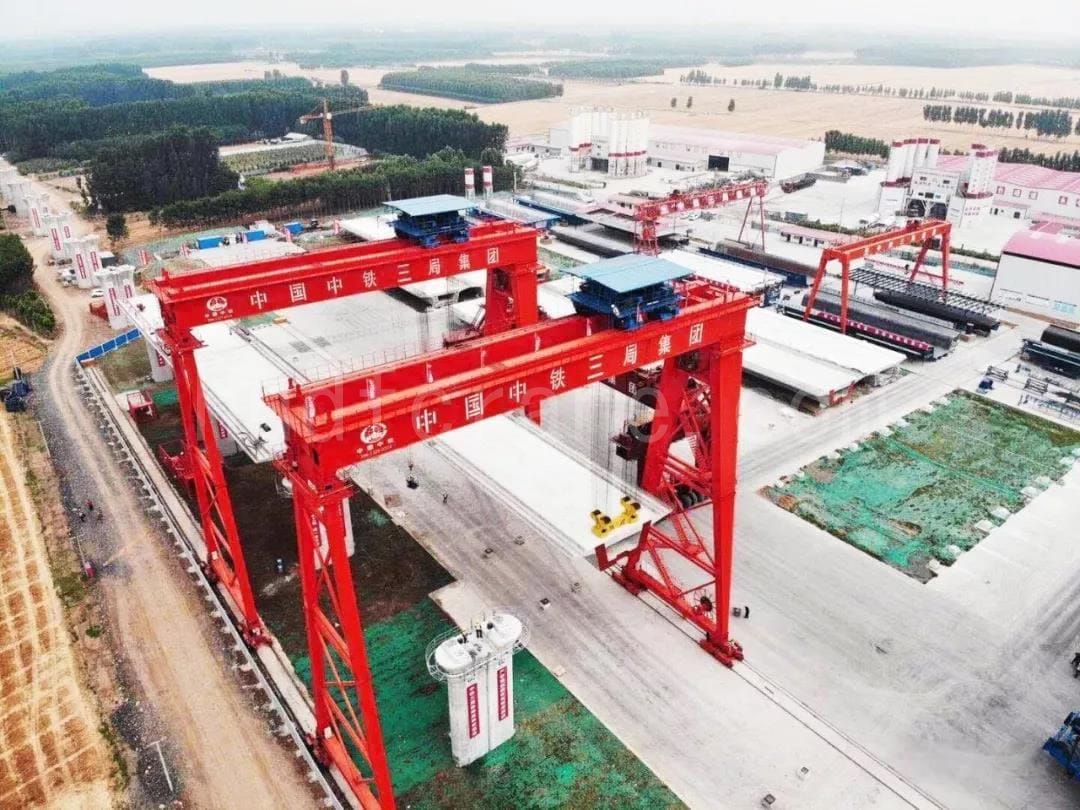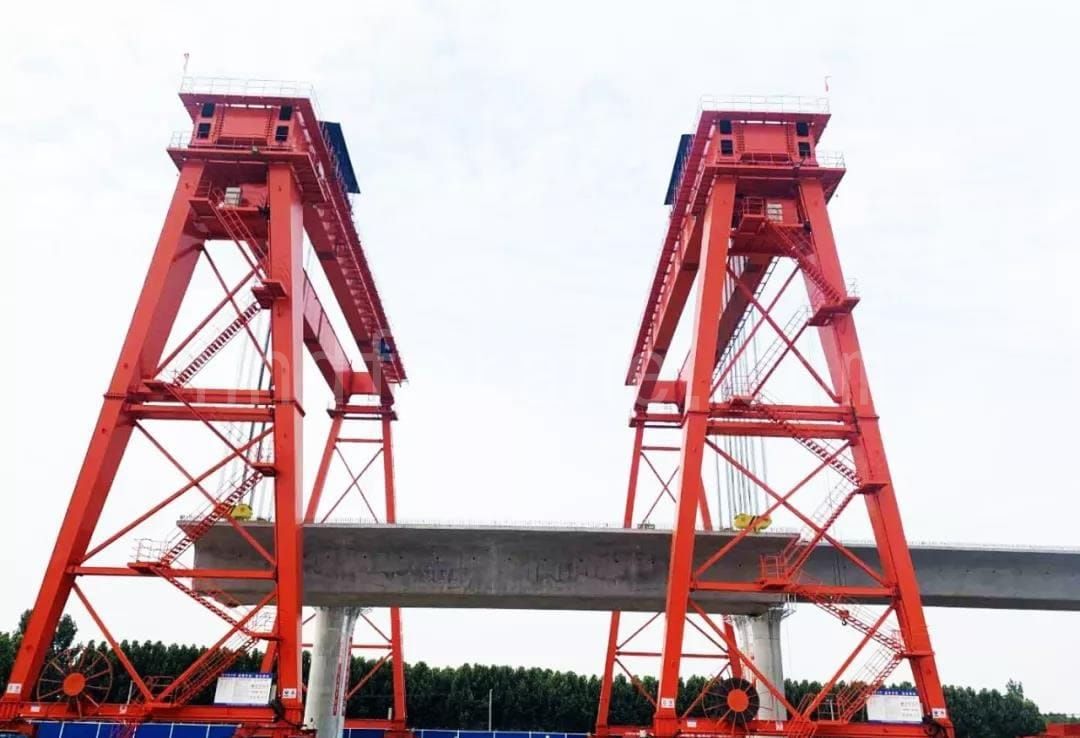 Bridge hoisting site


The project had a tight schedule and difficult production. From the early technical exchanges and drawing confirmation, to the procurement of customized panels, to production, every second counts. Under the premise of ensuring quality, the delivery was completed within two months, which allowed the customer to obtain more construction time.
After arriving at the project site, the on-site supervision engineer Wang showed the installation scene to our group for the first time, and said: "Dafang is powerful, if there are such large projects in the future, we will certainly choose Dafang." The appearance and details of the product have been recognized and praised by customers.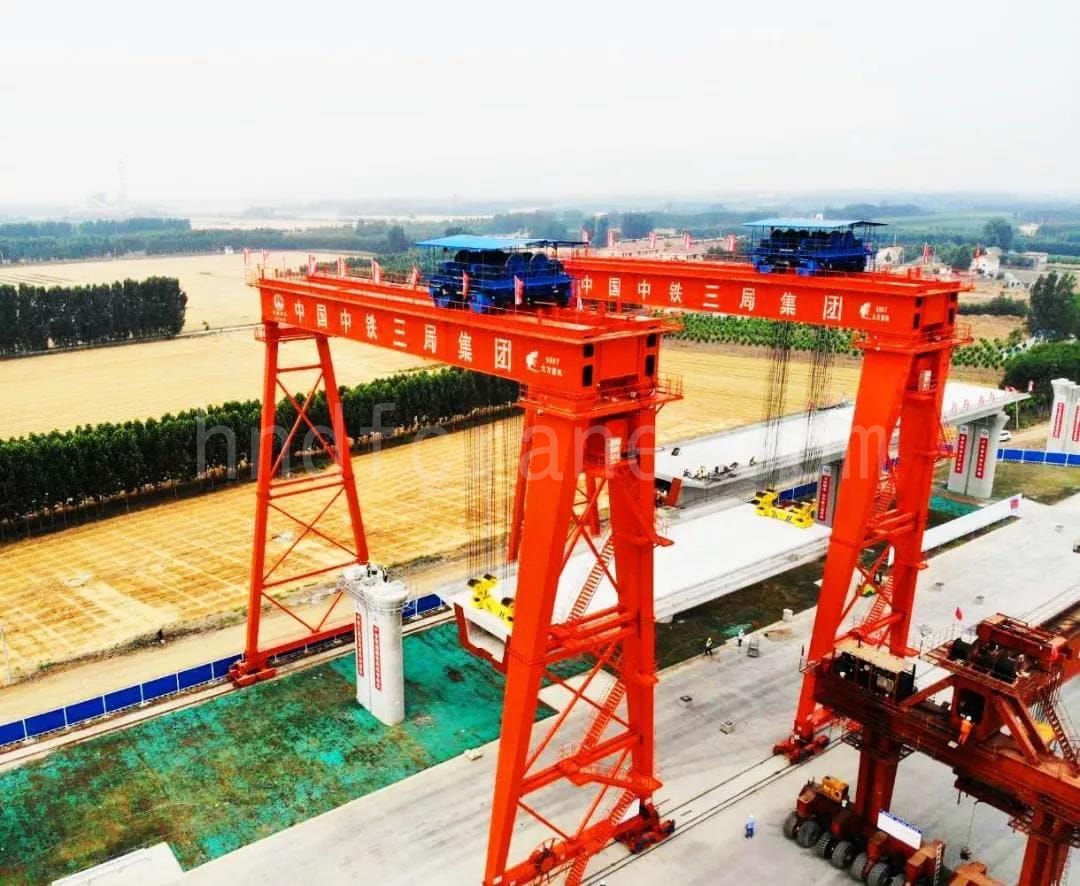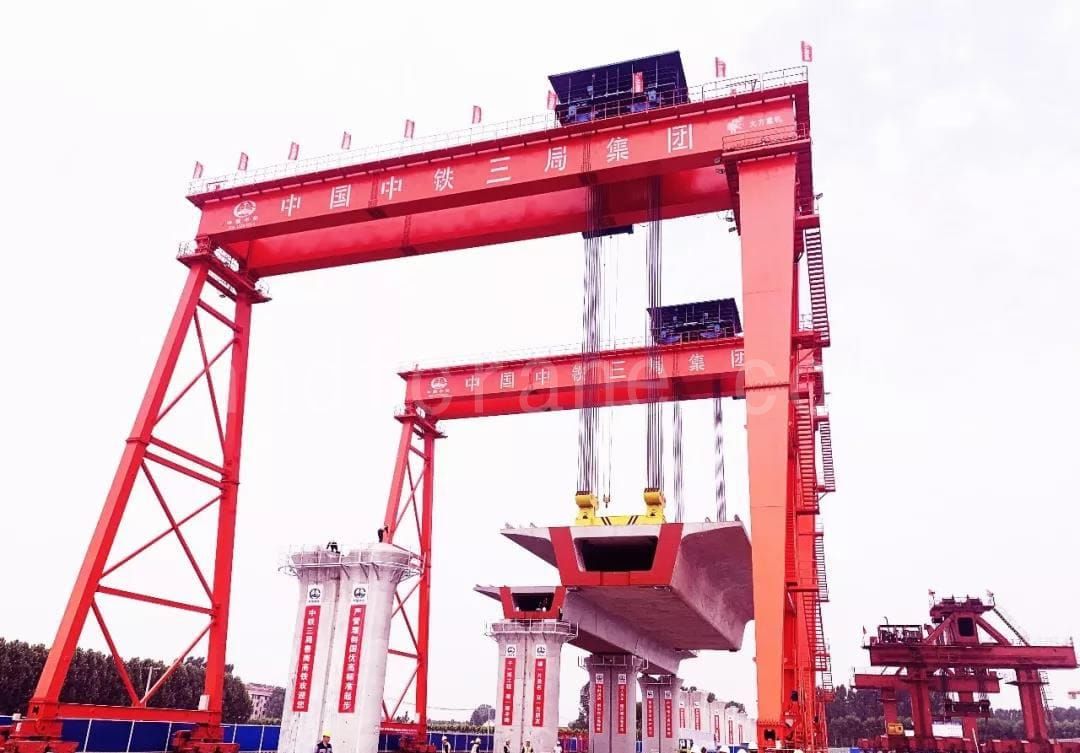 Bridge lifting site


In recent years, Dafang Group has been committed to the R&D and design of engineering portal cranes, European standard cranes, and smart cranes. As a unit of "Provincial Enterprise Technology Center" and "Henan Road and Bridge Crane Engineering Technology Research Center", the group is also engaged in bridge erection cranes, Beam lifting cranes, slag discharge cranes and other aspects have achieved remarkable results. We have successively produced China Railway Baoqiao 800t gantry crane, Yunnan-Guizhou High-speed Railway 1600t mobile formwork, China Railway Bridge Bureau 1100t bridge deck crane, 500t segment assembly bridge erection crane exported to Bangladesh, 125+125t beam lifting crane exported to Bangladesh, and exported Large non-standard gantry cranes such as Mongolian GJM40.5t container gantry crane. At the same time, we have also helped customers solve their problems in lifting production. Both process improvement and quality control have been highly recognized by customers.