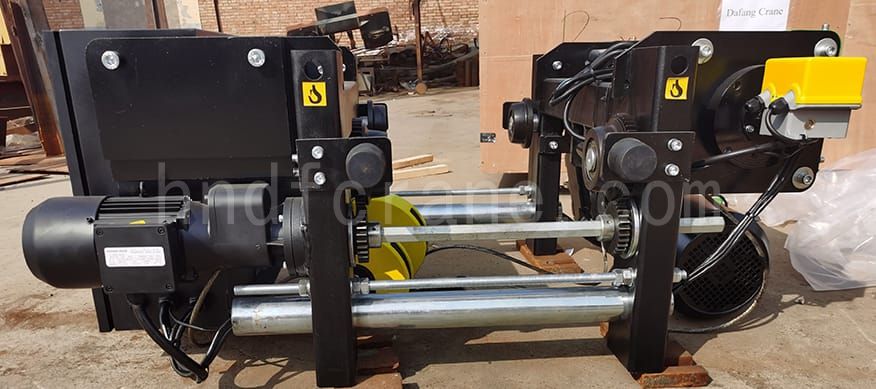 One Set Of European Design Type Single Girder Overhead Cranes Exported to Thailand
Key Facts
Country:
Thailand
Date:
2022-03-18
Qty:
1 Set
Products:
1 set of 5 ton european design type single girder overhead crane.
Detailed Specifications:
Crane span: 5.16m
Lifting height: 5m
Lifting speed: 0.8/5m/min
Trolley traveling speed:2-20m/min
Crane traveling speed:3-30m/min
Power supply: 380v, 50hz,3ac
Other accessories: Enclosed busbar, Rails, Runway beam
From one formal client of us in Thailand, we got the inquiry for a 5t overhead crane. This client is going to establish one new workshop, Due to they buy our one overhead crane formal, and the quality, So they contact me this time.
Firstly, the client send their new workshop drawing. Due to the workshop is empty, So our professional technical team calculate suitable crane span for client. We quote the whole set crane and stricture with our client. After the first talking, the client found the freight fee is high, In order to save freight fee for client. We suggest client to buy the column from local, and give the column model. Save some freight fee for client. Client accept it.
With the experience of our last collaboration, we know client prefer European model design, so we also design the European type overhead crane in this time, and client is pleasant with this design. After the technical, design and other part talking. We got the order. And have finished produce to transport now. Here are the loading pictures of the 5t European type overhead crane. (The main beam is packaged by plastic film, the end beam, hoist, and parts be packaged by woodencase).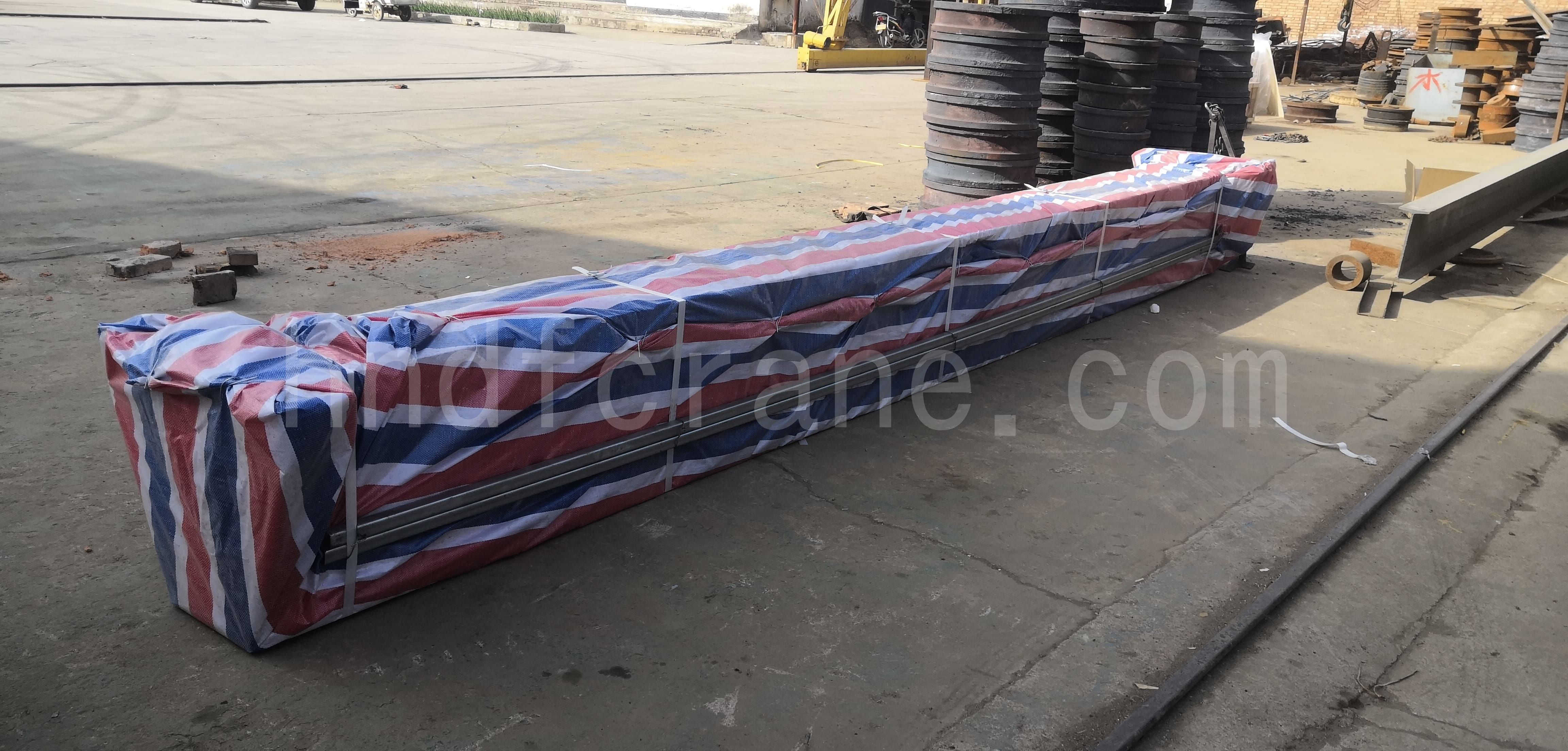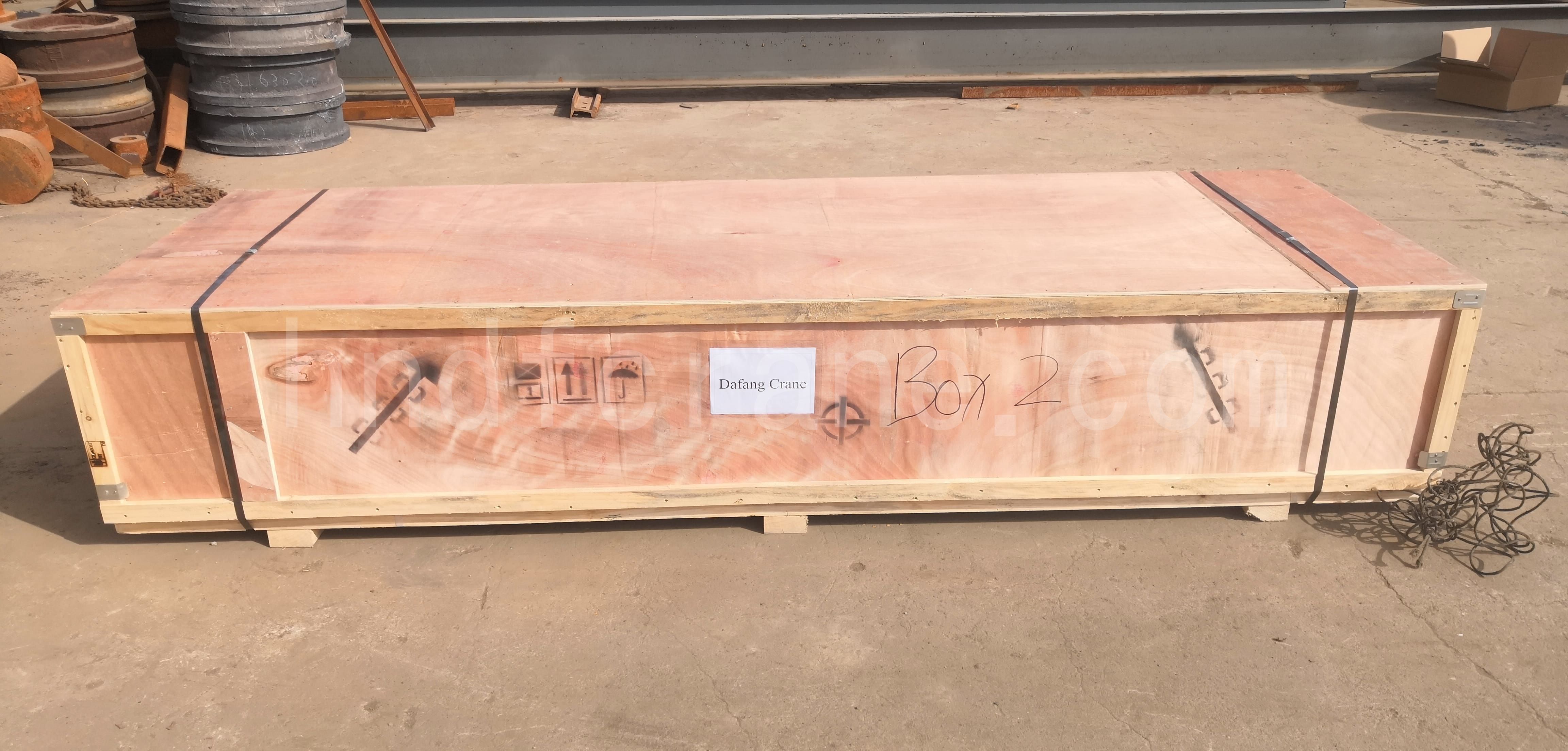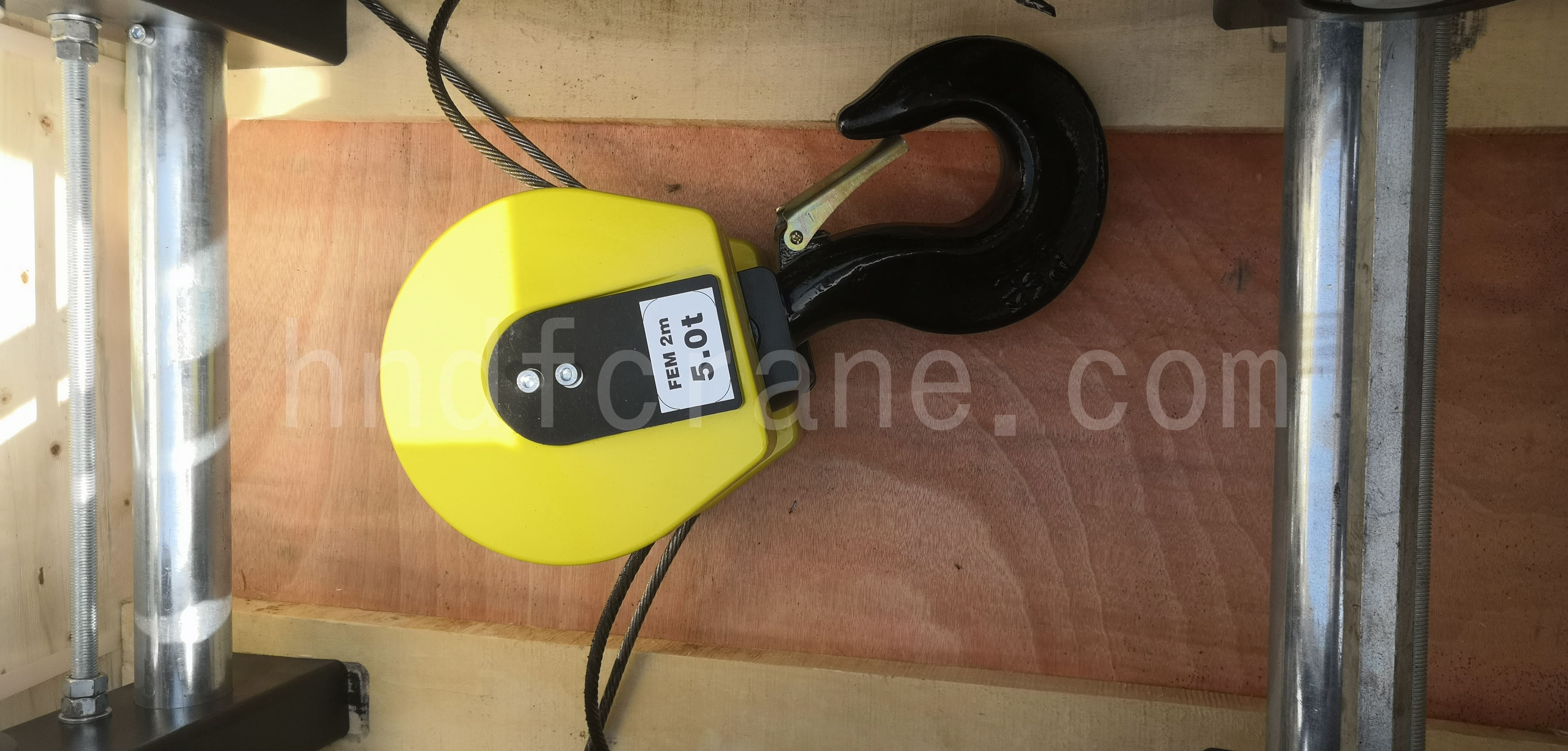 If you are in need of an overhead crane, please tell me your requirements, including: capacity, span, lifting height and speed requirements. A sections drawing of your workshop will be of great help for us to give you a best suitable design.