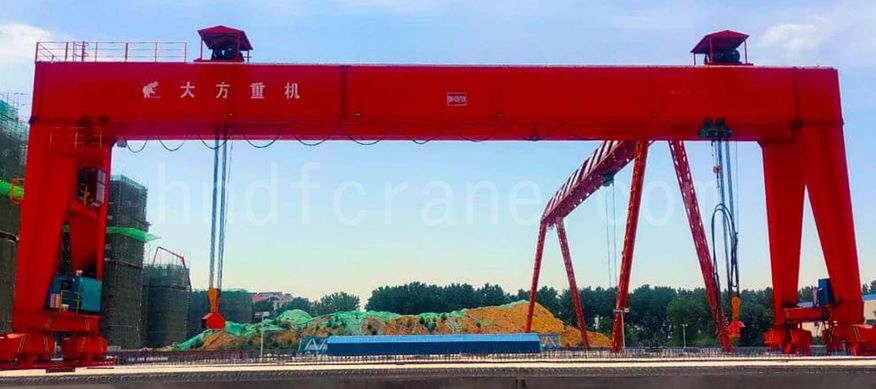 In recent years, Dafang Group has developed rapidly, opening roads when encountering mountains and building bridges when encountering water, and has become more and more sophisticated in intelligent and professional crane technology. Orders for steel structures and steel bridges are getting bigger and bigger, and Dafang Group is actively involved in infrastructure construction in China and abroad.
The Qingdao New Airport High-speed Link Superimposed Steel Bridge Project undertaken by Dafang Heavy Machine is still in rapid production. The rubber tire gantry crane produced by Dafang Heavy Machine has been sent to the construction base of the project, and began to exert efforts to assist the Qingdao New Airport High-speed Link project.
The new equipment we are going to introduce is this big guy.↓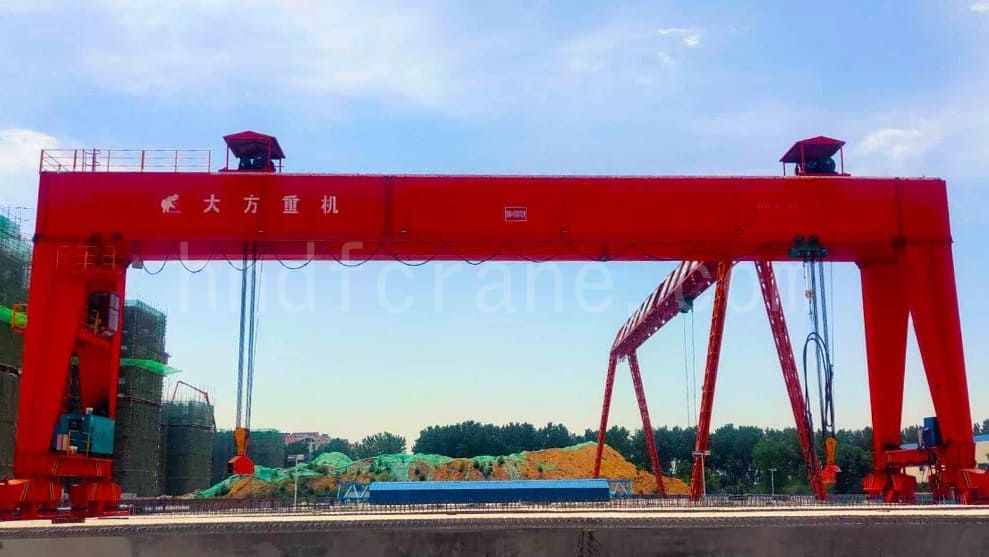 The lifting equipment is a rubber tire gantry crane independently developed by our group, with a lifting capacity of 100+100t, a span of 40m, and a lifting height of 12m. The crane is equipped with 16 pneumatic tires, double main beam structure, and double trolley operation mode. It is a excellent construction tool specially designed for bridge handling.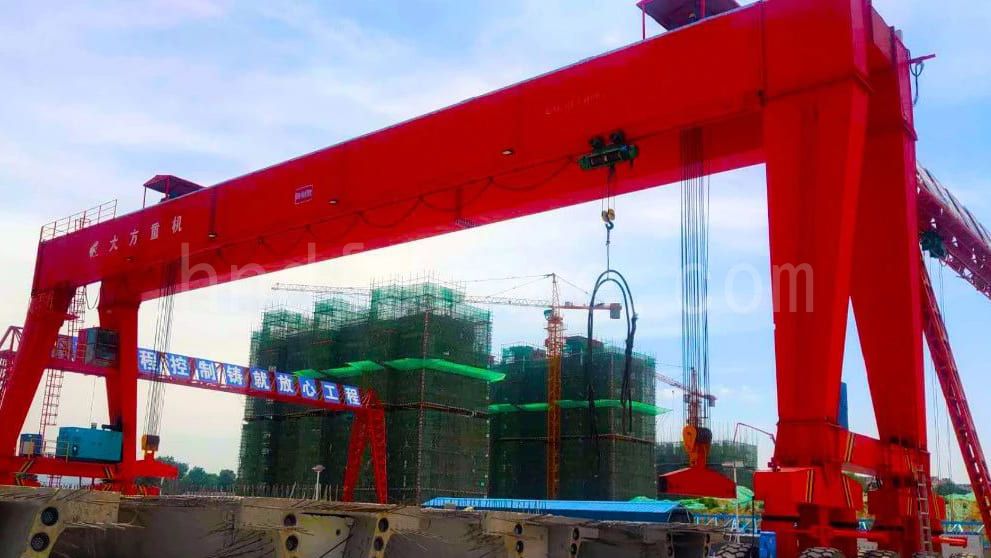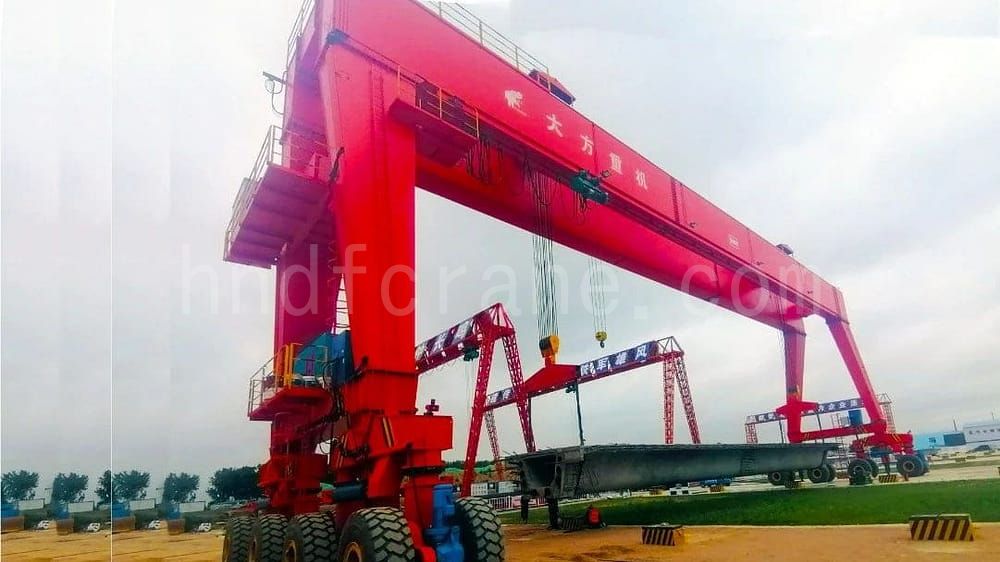 Here are some features of our rubber tire gantry crane.
It can implement12 walking functions such as straightwalking, diagonal walking, horizontal walking, in-situ turning and Ackerman steering. It has a 4% climbing ability to meet the needs of different working conditions;
The equipment has its own diesel generator to provide power, which has good transfer ability. The travelingmechanism has an automatic leveling function, which can eliminate local stress caused by uneven road surface during walking;
The distance between the trolleys can be adjusted quickly and arbitrarily, and the site adaptability is strong.