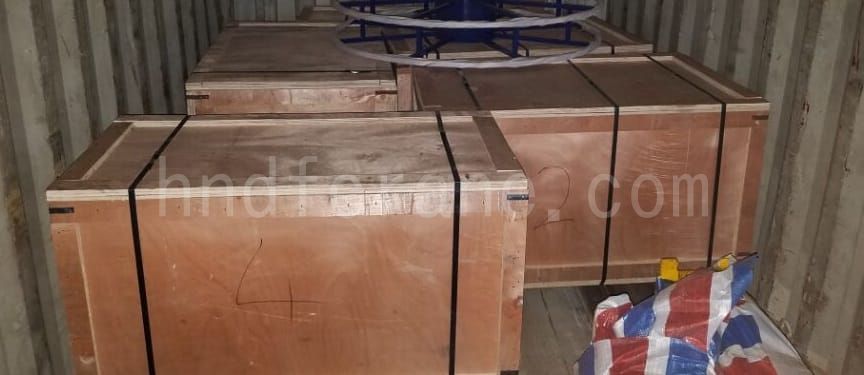 Spare Parts of 5t Single Girder Gantry Crane Delivery To Karachi
Key Facts
Country:
karachi
Date:
2019-04-19
Qty:
Some Spare Parts of 5t Single Girder Gantry Crane Delivery To Karachi
Technical Parameter
Lift Capacity: 5t;
Span: 24m
Lift Height: 9m
Lift Speed: 36.6 m/min
Travel Speed: 40.1 m/min
Detailed Informaiton
There are some Spare Parts of 5t Single Girder Gantry Crane are delivered to Pakistan at 4th Apr, 2019, We packed these products carefully , and every connection is flexible. This is very convenient for client's reinstallation and usage in future.
We have made different packages for different products to ensure that the products will not be damaged in the process of transportation. According to the needs of customers, we make suitable different types of products for customers. As customers are in great need of these products, for the sake of customers, we have also continued loading overtime after work, in order to provide customers with better cooperation experience. 
To make client's installation more convenient, we make marks on every connection.
Our Henan Dafang Heavy Machinery Co.,Ltd will try our best to offer the most suitable design for our client. Welcome to connect with us any time if you have need of gantry crane, beam launcher,overhead crane etc!