Key Facts
Country:
Vietnam
Date:
2022-07-23
Qty:
1 Set
Products:
Trolley, Winch and Hoist
Detailed Specifications:
QD 65/10t trolley
LH20/5t Trolley
QPQ 2*20T Winch
7.5t, 5t Electric Wire Rope Hoist
In January, we got the inquiry for trolley, winch and hoist, from our old client in Vietnam, who had their own crane workshop. This time client team inquiry lots of trolley together. For one tender and some trolleys for their others client's crane.
This client needed two sets trolley QD model 65/10t trolley and LH20/5t trolley, One set QPQ model 2*20t winch, and two sets wire rope hoist: one CD 5t hoist and one CD 7.5t hoist. With all the given information, we designed the hoists and trolley frame that were most suitable for our client's workshop, so they could assemble the overhead crane with our trolley, winch, hoist and their crane frame successfully.
Our client require two rope fixed on the drum, so that the hook center can't move when the winch, trolley, and hoist lifting. And all crane rope winding with one layer in the drum, Both ends of the wire rope are fastened to the reel . We design those for client. and client is satisfied with this design.
Safety protection devices were required so we provided a overload protector, hook upper and lower limit switches. The electric box weren't included. All trolley, winch and hoist client require they can add invertor to the crane, we choose suitable motor for the crane, and our client could add invertor by himself.
Due to client's regulation about their project. This order be depart to two orders. We make the crane according to client requirement. With the rainy day in the produce time. We also try best to finish the produce with the client requirement. There are some problem with the trolley when client receive the trolley, as one responsible factory, We will solve those with client, give client one good after-sales service.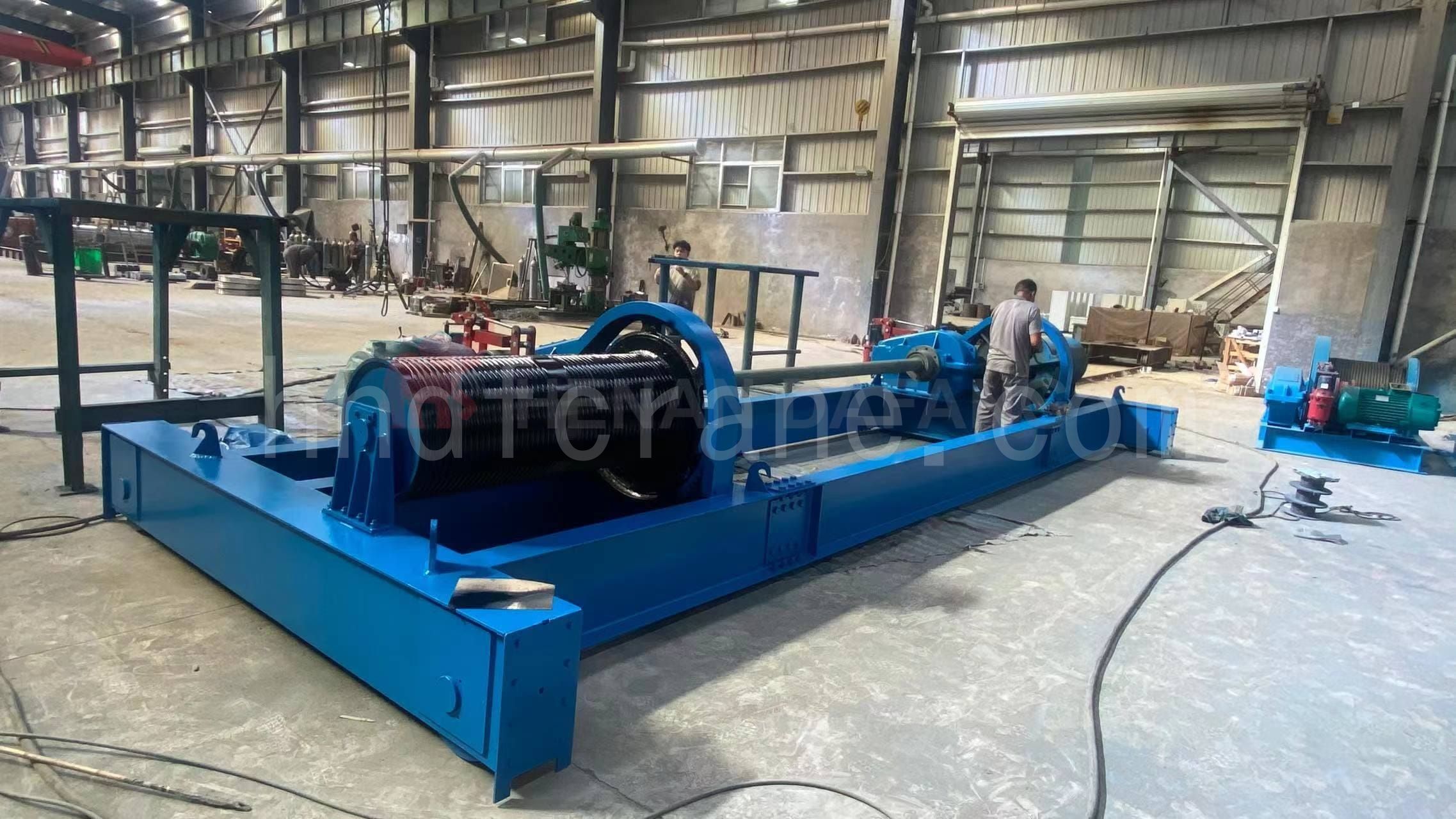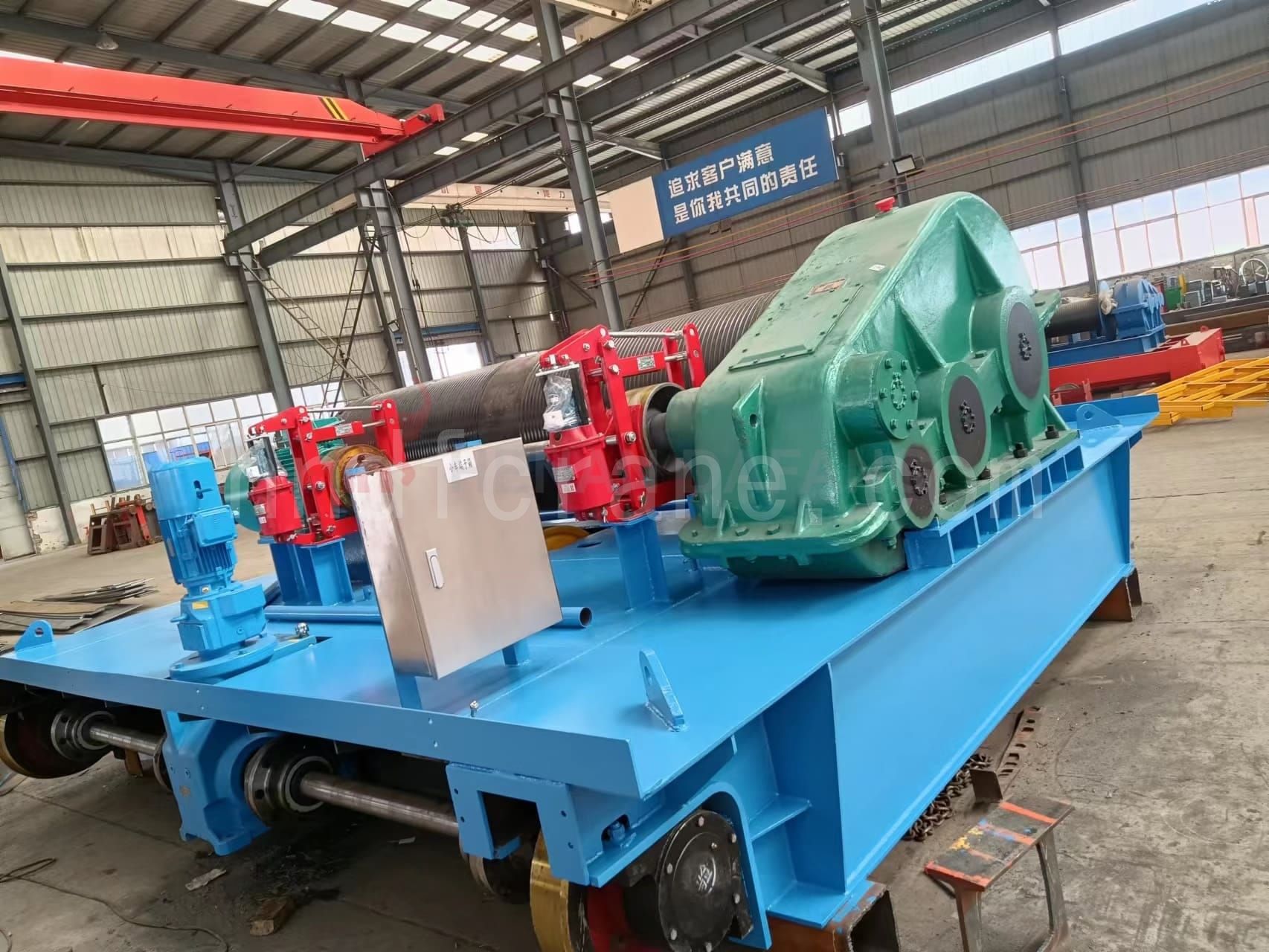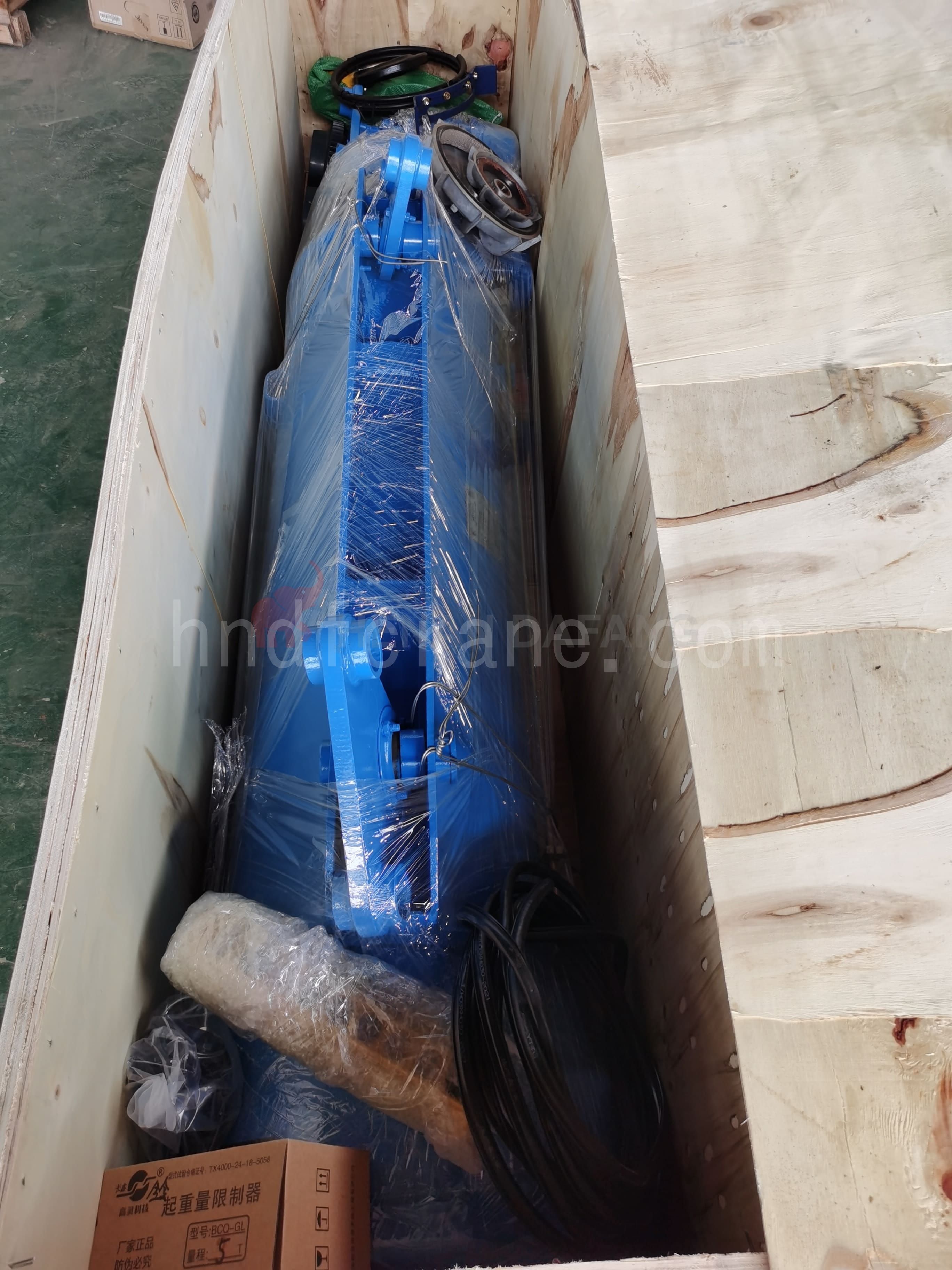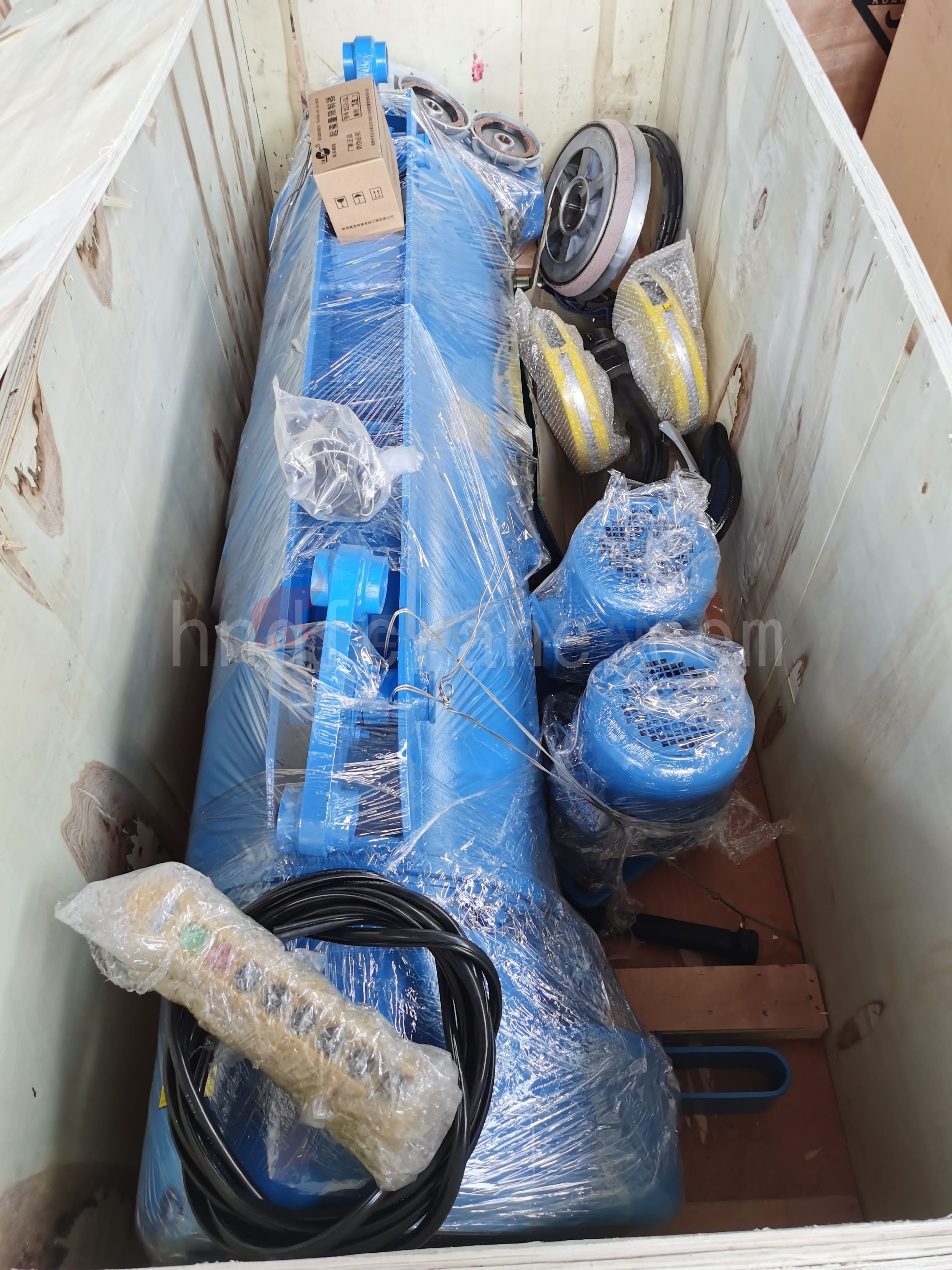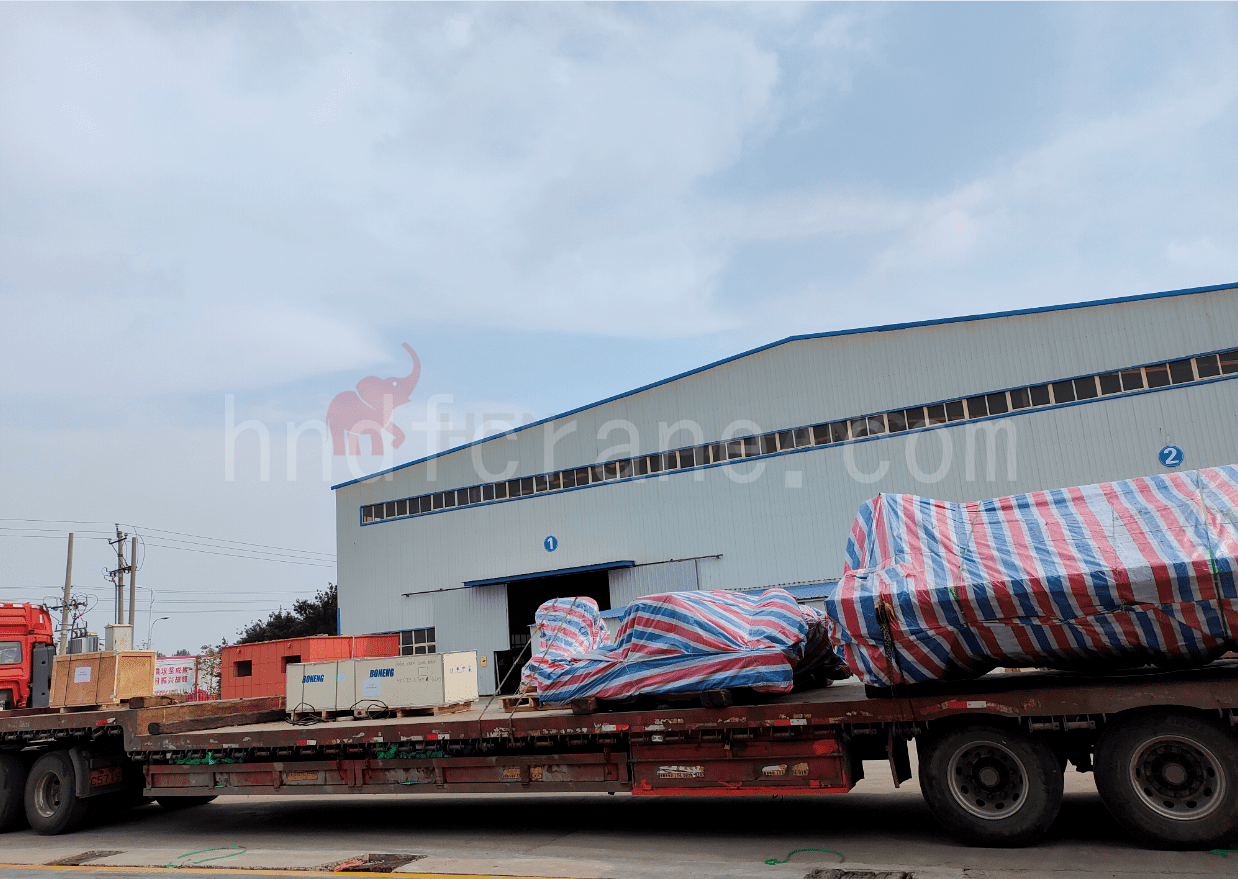 Now the cargoes were safely handed over to our client and they will deliver the 65t/10t QD trolley and 20/5t LH trolley together with the crane frame they made to their client. And the second order with 2*20t QPQ winch and hoist also have been shipping. So for foreign crane manufacturers who are in need of certain hoisting equipment, you are welcome to inquire for any products like trolleys with hoists for overhead cranes or gantry cranes. You just need to provide a few details such as:
Lifting capacity.
Lifting height.
Rail gauge.
Power supply.
Lifting speed requirements.
Traveling speed requirement.
Here we share some product and delivery pictures with you, please check as below.