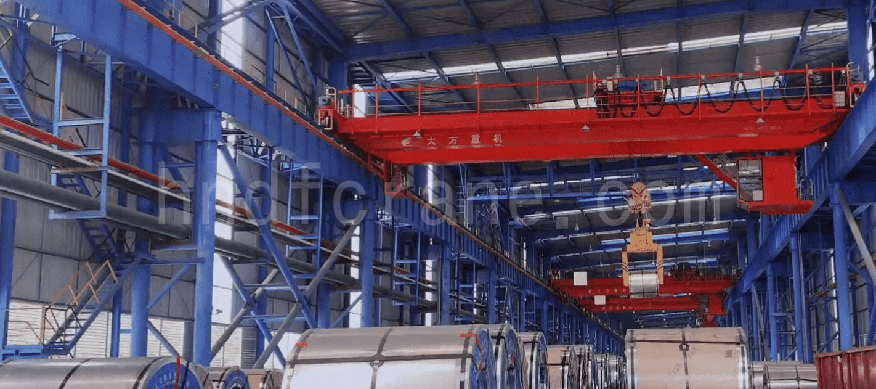 With the implementation of major engineering strategies such as intelligent manufacturing and green manufacturing, Dafang Group once again carried the banner of intelligent manufacturing in the lifting equipment industry to develop and manufacture "unmanned cranes" in Xinyu Steel's finished product warehouse to help XinSteel's intelligent manufacturing.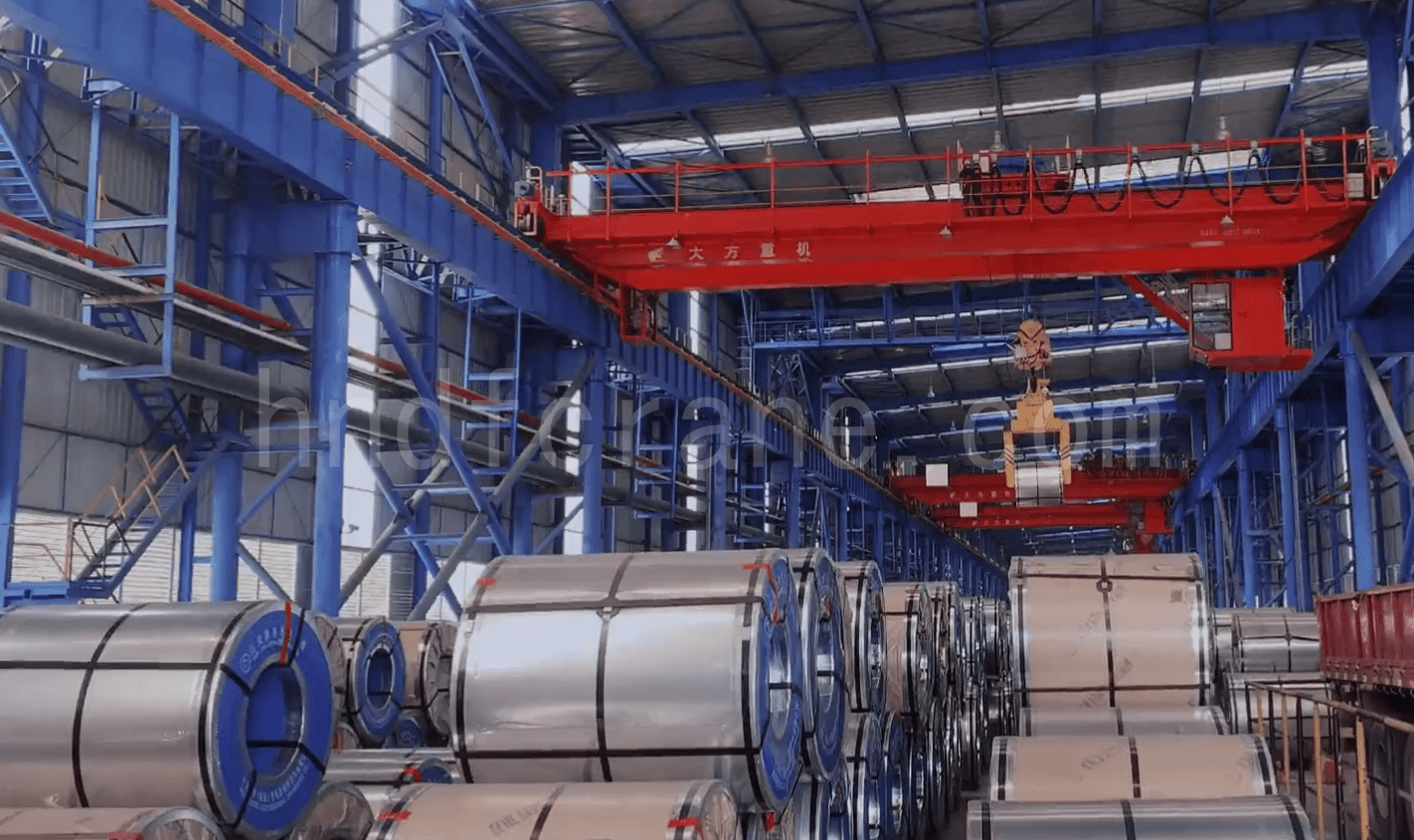 Dafang unmanned cranes are the first batch of 'smart cranes' introduced by XinSteel, which can automatically manage the roll-off, packing into warehouses, shipment and stacking of steel coils. We can see no operators in the large workshop, but we can see these unmanned cranes steadily "grab" rolls of steel coil and accurately hoist it to the center of the vehicle saddle. The entire process, from pinching, lifting to unwinding, is done in one go.
unmanned cranes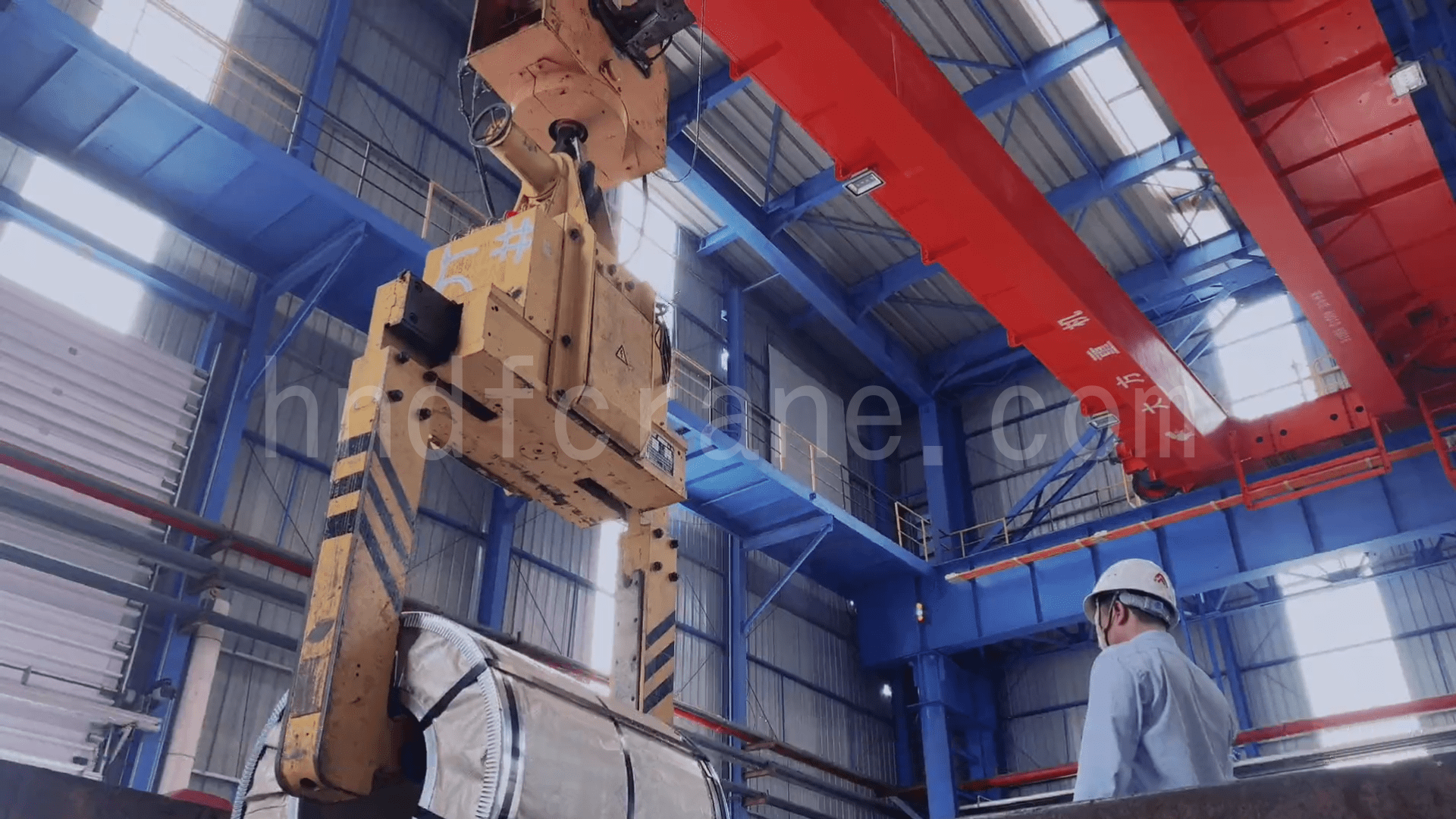 1. Precise positioning and automatic capture
The crane has three-dimensional scanning, automatic positioning, automatic identification, automatic avoidance, automatic grabbing and other functions. Equipment positioning and repeated operation positioning accuracy is within 15 mm.
2. Unattended, safe production
The operator only needs to set the program in the office, and then it can operate easily. Unmanning effectively improves the safety level of the factory and reduces the risk of man-made accidents. Since the equipment was put into use, the work intensity of workers has been greatly reduced, the machine runs smoothly, and the response from crane workers to management is good.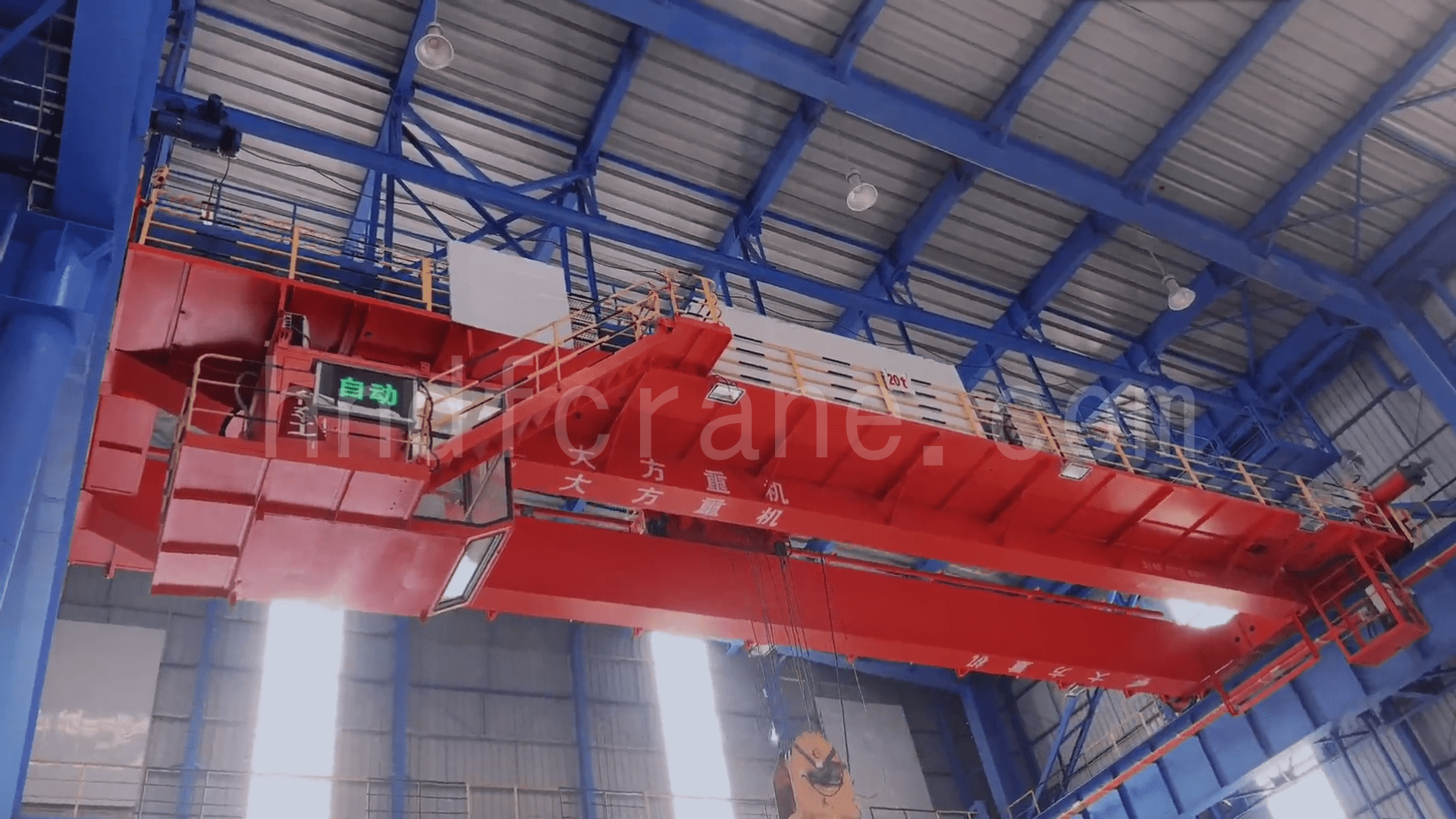 3. Intelligence level is industry leading
At present, the unmanned degree of these two equipment can be regarded as the leading level in the industry. It can not only reduce operating costs, but also improve many parameters including driving efficiency, logistics management efficiency, and system safety.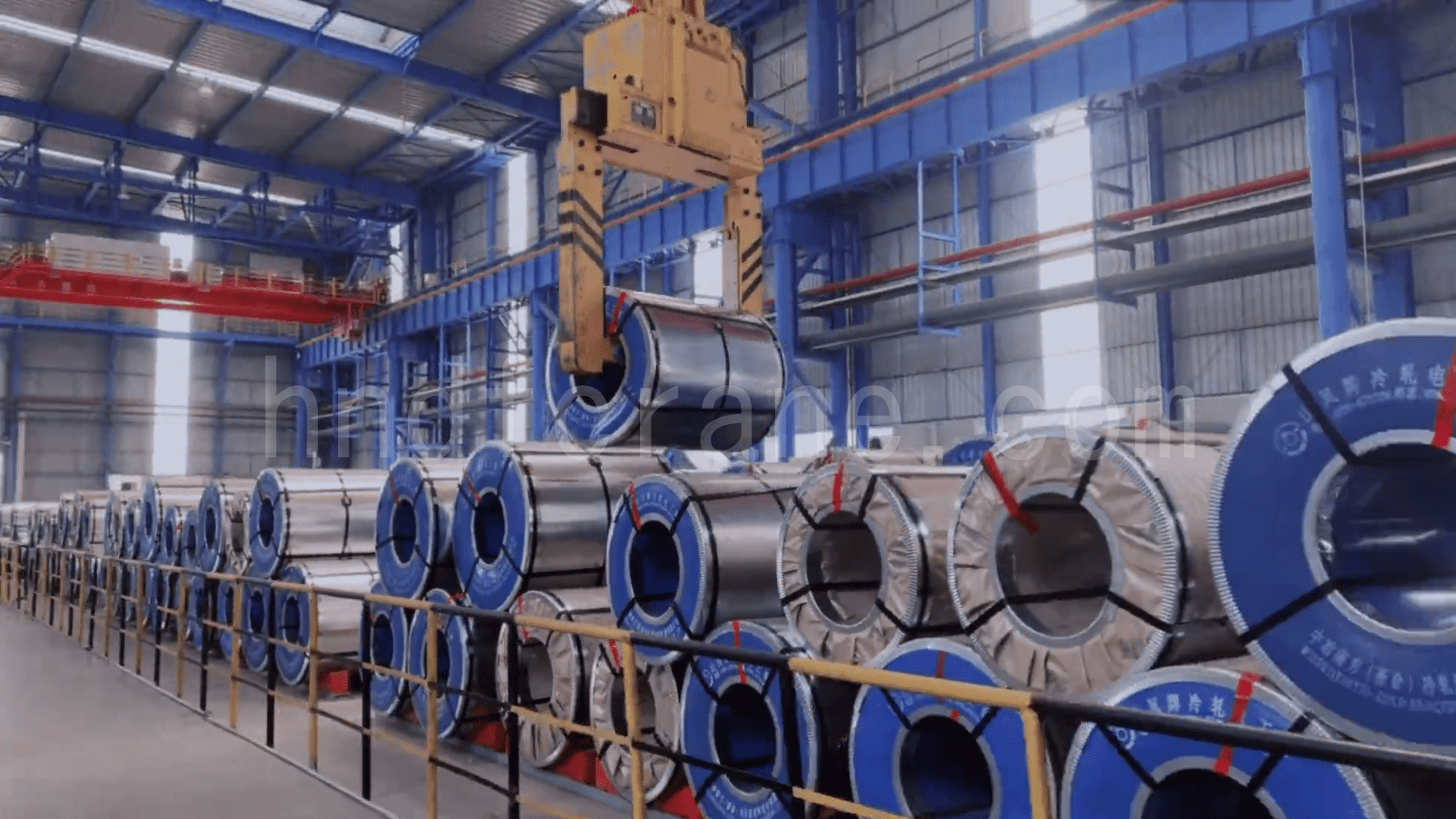 Intelligent manufacturing, innovation driven
In recent years, Dafang Group has actively promoted product transformation and upgrading, has made remarkable achievements in intelligent products, and has made every effort to build smart factories for customers. In the TangSteel workshop, the TangSteel New Zone workshop, the China Railway Baoqiao workshop, the Xinyu Steel workshop, Baosteel, AnSteel, China Aerospace, etc., you can see the figure of Dafang "unmanned cranes". In the future, Dafang Group will certainly live up to expectations, earnestly implement the national intelligent manufacturing development strategy, and create internationally recognized intelligent lifting products.