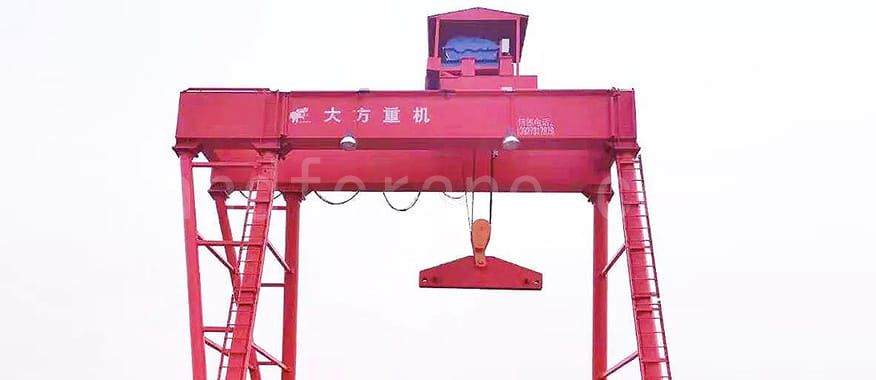 Recently, two double girder tire cranes developed by Dafang Group started from Changyuan and were successfully delivered to customers in Linyi, Shandong. As a member of the mobile wheeled crane family, double girder tire gantry cranes have attracted more and more attention and favor from customers.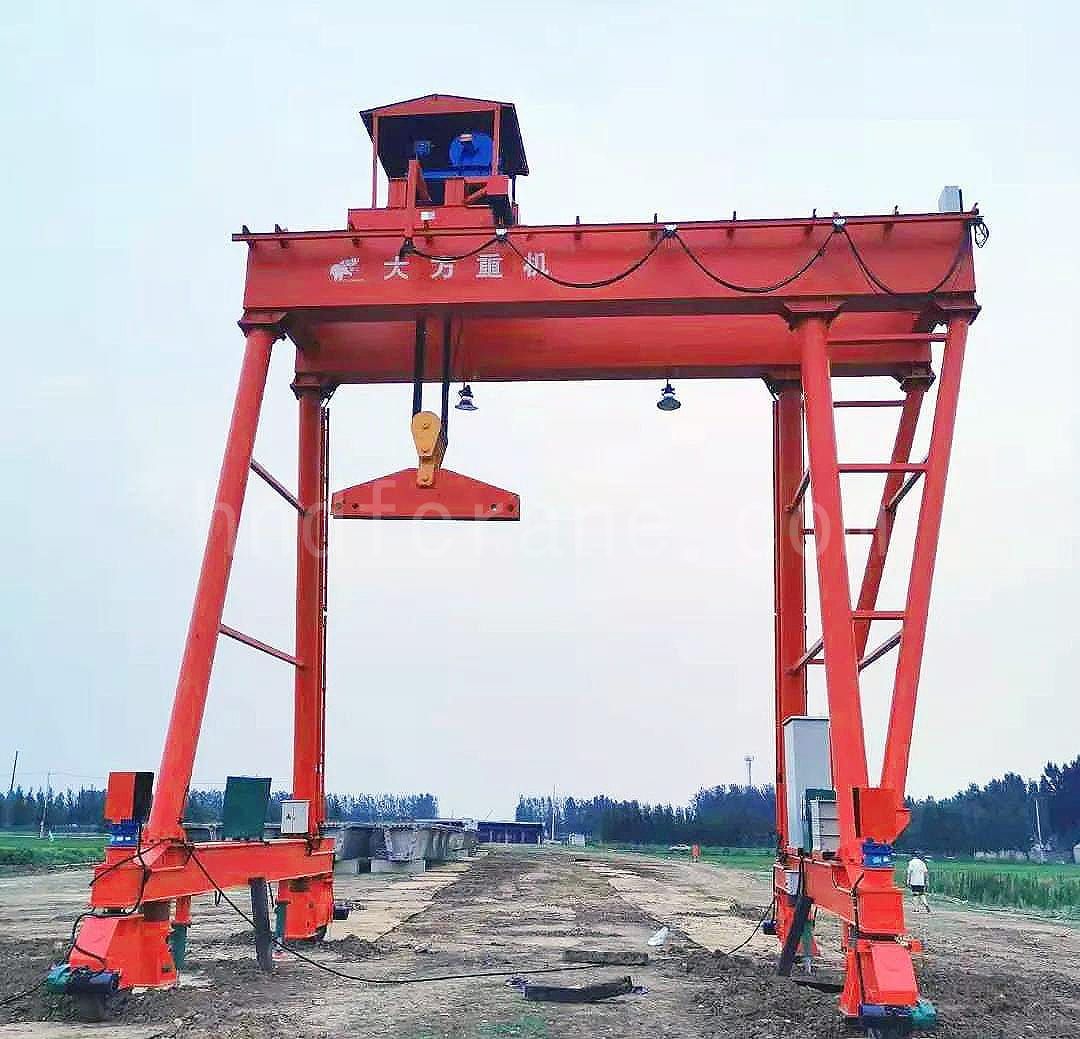 This double girder tire gantry crane has a lifting capacity of 100t and a working class of A5. It adopts remote control operation. It is mainly used for loading and handling of finished bridges in a beam manufacturing site in Shandong. It is a construction tool specially designed for bridge handling.
It is reported that the equipment has achieved good market performance in Shandong, and the delivery to customers this time also indicates that it will become a "new force" to ignite the market. After the product was installed on-site, Engr Chen, the on-site supervision engineer, took pictures to our group and showed the scene of the installation site, and said: "The appearance, details of the product, and performance characteristics have been recognized and praised by customers."
According to the on-site use environment and customer needs, the equipment cart adopts the form of tires. When working, the lifting and lowering of the support is adjusted by the lifting of the hydraulic cylinder; when the crane is working with heavy loads, the load is borne by the support, and the hydraulic cylinder and tires are not stressed. It is only used for empty vehicles. Two sets of wheels have steering function for direction adjustment.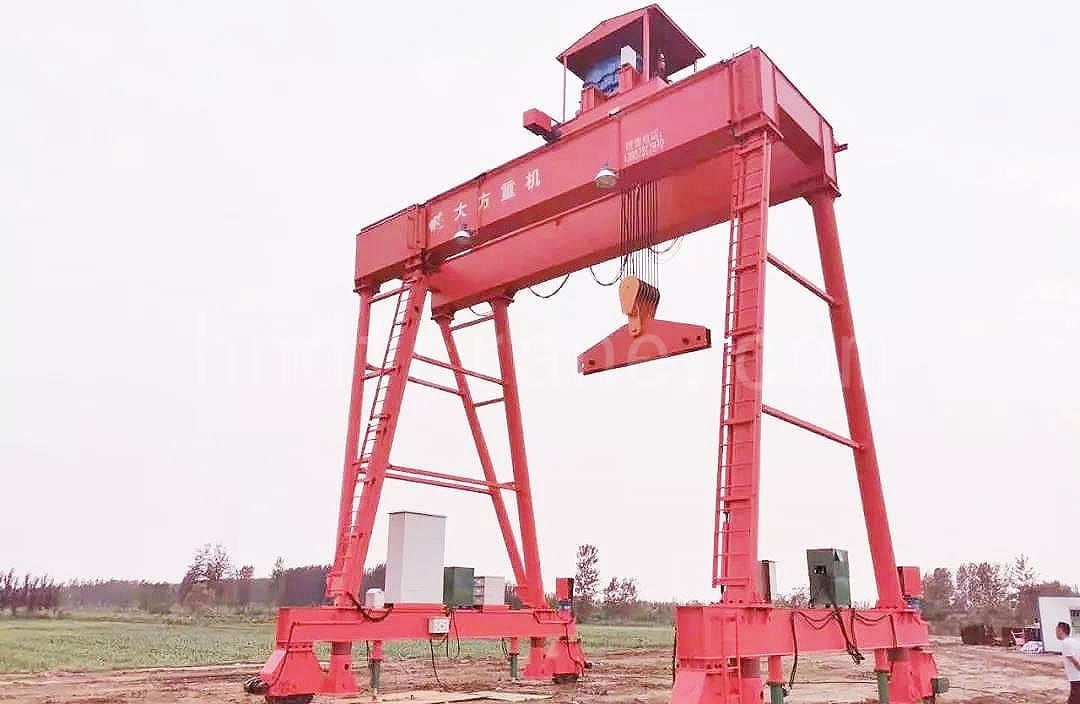 The equipment is equipped with a safety monitoring and management system, through wireless AP equipment in the warehouse area, to achieve wireless network warehouse coverage and provide a network for equipment control; the human-computer interaction system is used as the interface for information interaction between the control system and personnel, and the interface design conforms to the control System requirements and operating personnel's habits; the PLC system of the crane is responsible for coordinating the control of the crane by each operating unit, and conveying instructions and data parameters to the operating crane.