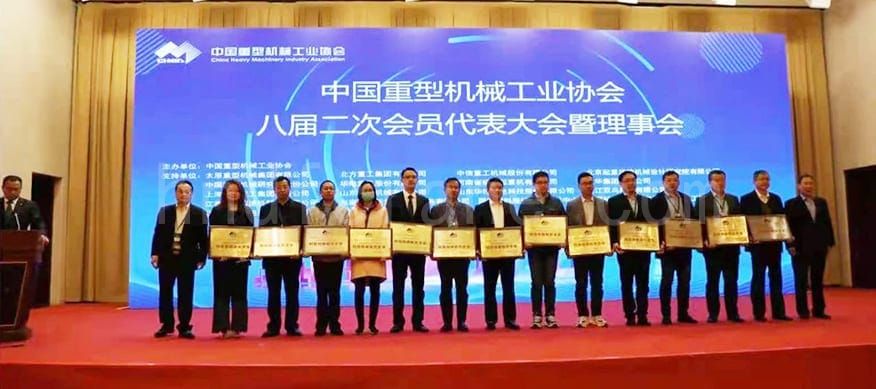 On April 16, the 8th Member Congress and Council of China Heavy Machinery Industry Association was held in Beijing. General Manager Liu Zijun attended the meeting on behalf of Dafang Group.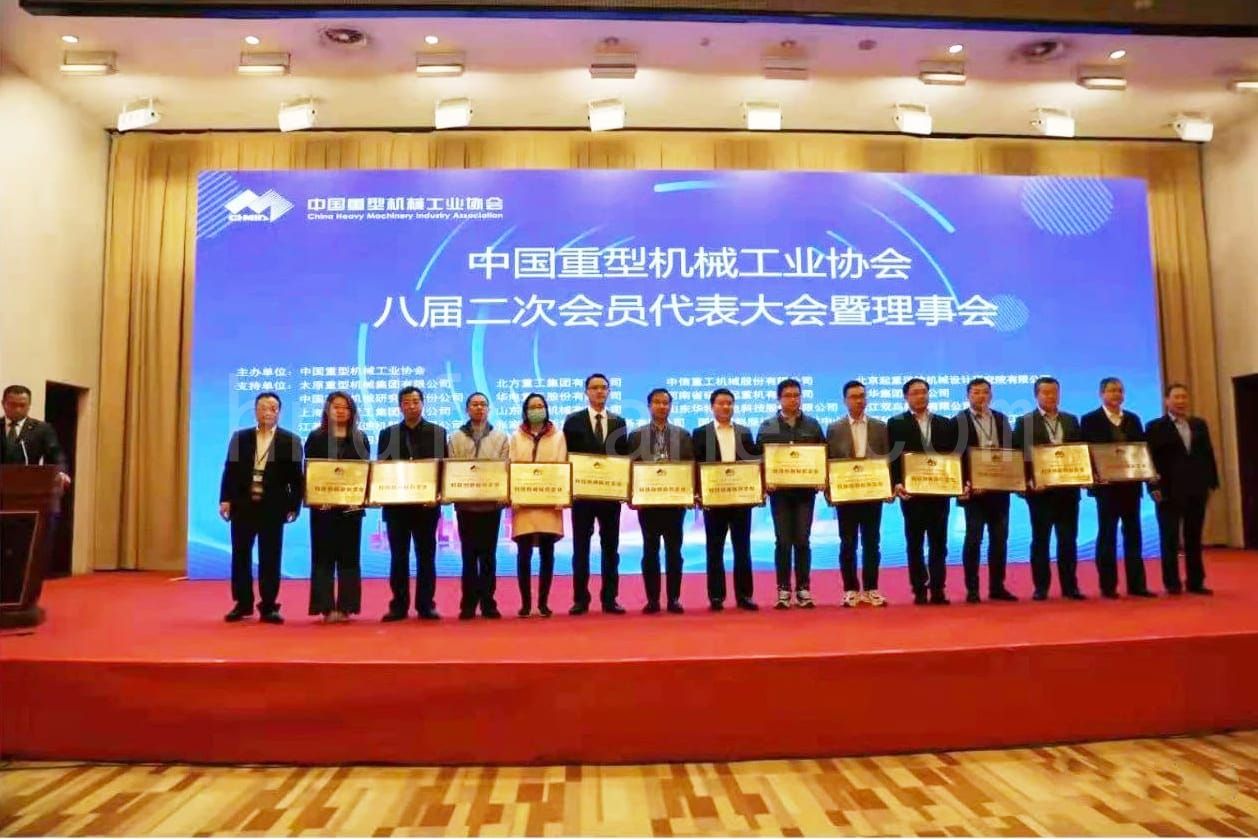 The meeting commended the companies and individuals of the China Heavy Machinery Industry Association that have made outstanding achievements in technological innovation during the 13th Five-Year Plan. Dafang Group was honored as the Pacemaker of Technological Innovation in the 13th Five-Year Plan of China's Heavy Machinery Industry. At the same time, the group was recognized as "AAA" in the credit rating of China's machinery industry enterprises, and chief engineer Teng Yun was awarded the Pacemaker of Science and Technology Innovation in China's Heavy Machinery Industry in the 13th Five-Year Plan.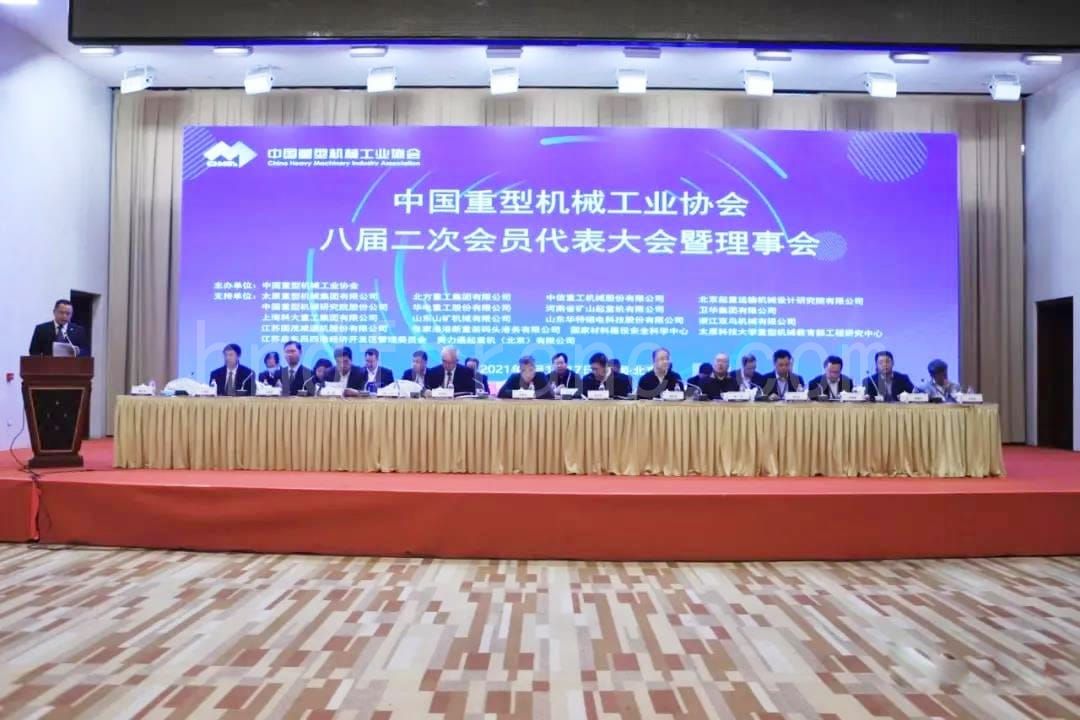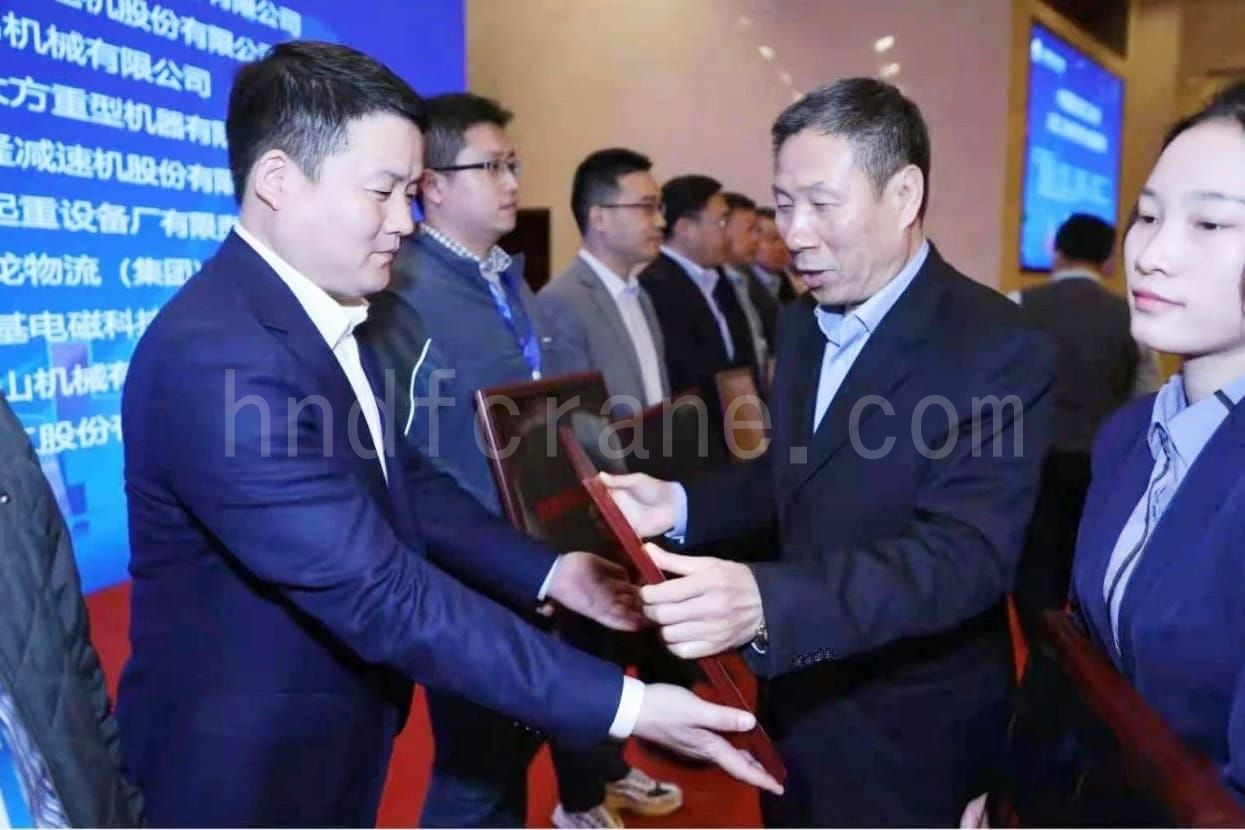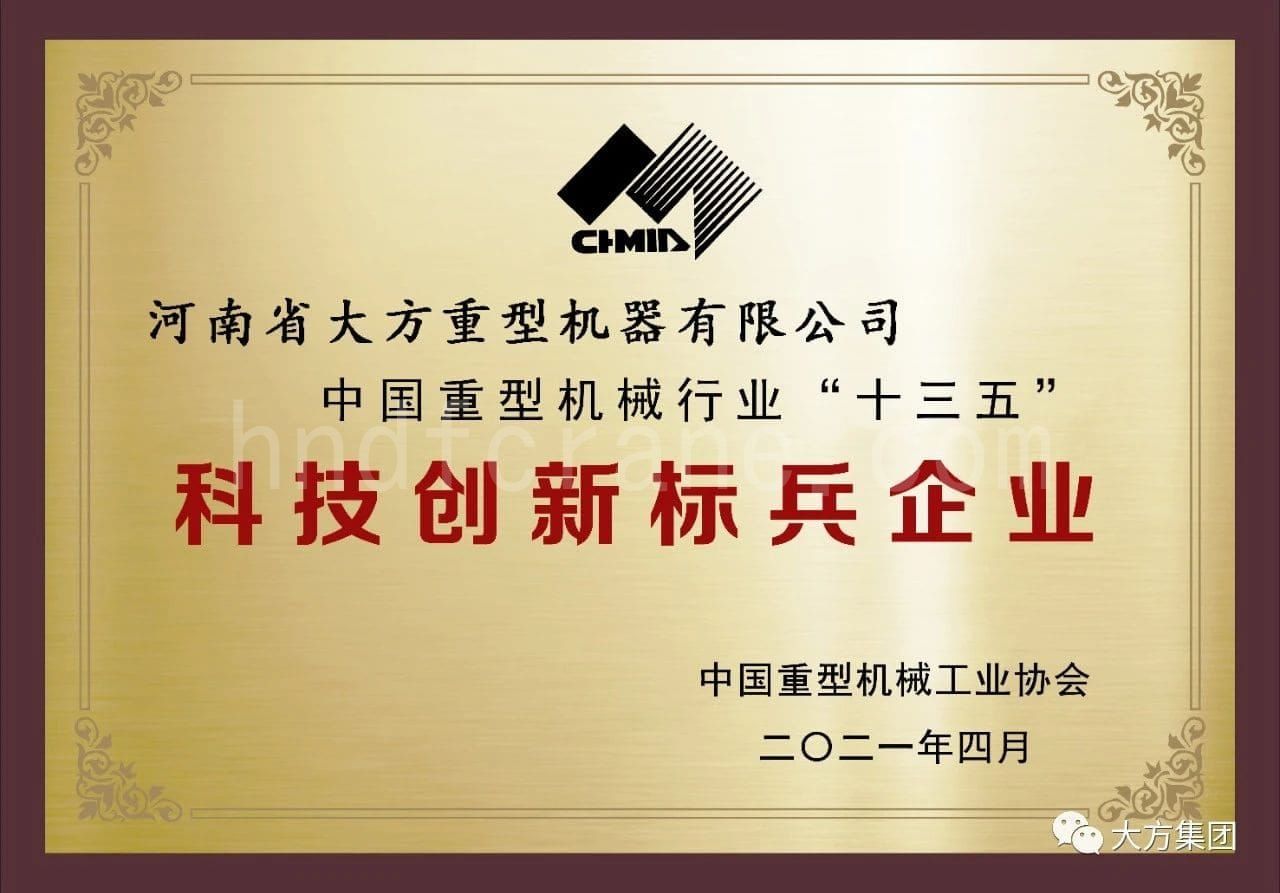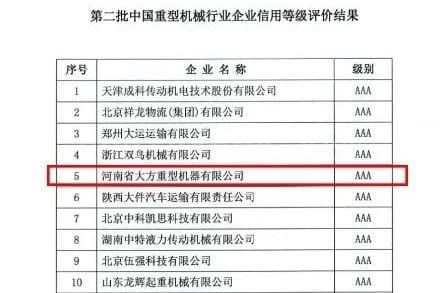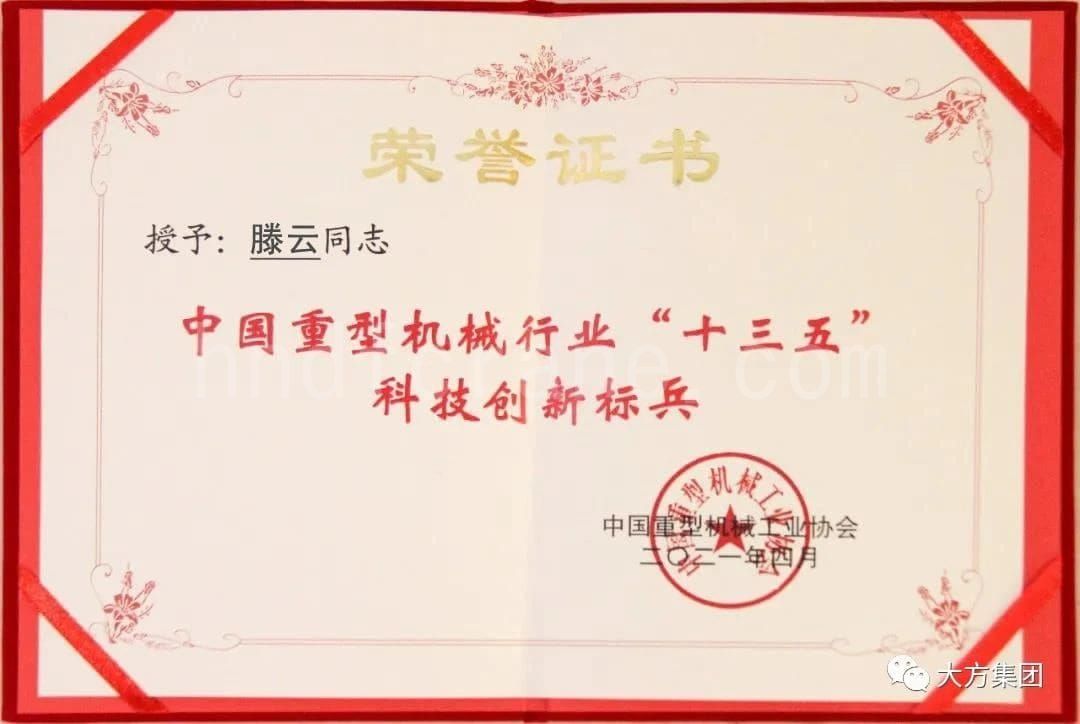 Dafang Group has a strong R&D team, always adhering to the concept of innovation and development, and taking technological innovation as the core driving force for enterprise development. The group has been rated as "Provincial Enterprise Technology Center", "Henan Road and Bridge Crane Engineering Technology Research Center", "National High-tech" and other honors.
In terms of new major products, it has successively developed and produced a large number of new special products such as 1600t mobile formwork, 1100t bridge deck crane, JQJ900t bridge erecting machine, TLJ500+500t beam lifting machine, ME400+400t double girder gantry crane, QDX275t European double girder bridge crane, and the 100t shield slag gantry crane with the biggest tonnage in domestic. It has consolidated and enhanced the Group's industry position in the field of large tonnage and high-end non-standard products.
In terms of smart cranes, we developed a big data platform to provide customers with personalized customized services, and successfully developed voice control, anti-sway positioning, and remote control systems to integrate cranes with other equipment, realize factory intelligence, and significantly improve work efficiency.
In the field of segmented markets, the first domestically successfully trial-produced a 360-degree rotating galvanized special crane, a rack-driven steel moving machine and a 2t manned shaft hoist with a redundant design. Independent research and development and production of anode roasting multi-function cranes, bridge rotary fork cranes, multi-function brewing cranes and other special cranes, accelerate the innovation and transformation of enterprises and high-end butterfly changes, and promote products to high-end market segments.
This time, the honor of being awarded as the "Thirteenth Five-Year" Technological Innovation Model Enterprise in China's Heavy Machinery Industry will further encourage the group to continue its efforts in technological innovation, R&D platform construction, and talent training, increase innovation and investment, and focus on innovation results Transformation plays an active role in the technological progress of China's machinery industry.