"Departure room dedicated service let us save worry and rest assured, They are really helped us a lot."
"We (sales managers) always worked outside all year round, mostly we handles the service by our family members or relatives, but now a phone call can solve the problem."
Each sincere gratitude, each heartfelt praise, all make the Dafang departure room staff a little embarrassed.
Last year, Dafang company organized "heart" service activities for customers, to solve the problem and help them. In the time of loading, due to the far apart from each department, customers have to run a few times before finishing the procedures.
In this regard, Dafang built a new departure room and customer lounge room in the finished product warehouse. The departure room is composed of sales staff, production staff, quality control staff and warehouse staff. As long as customers paid the balance payment, all follow-up work will quickly handle in the shortest time by departure room staff then loading.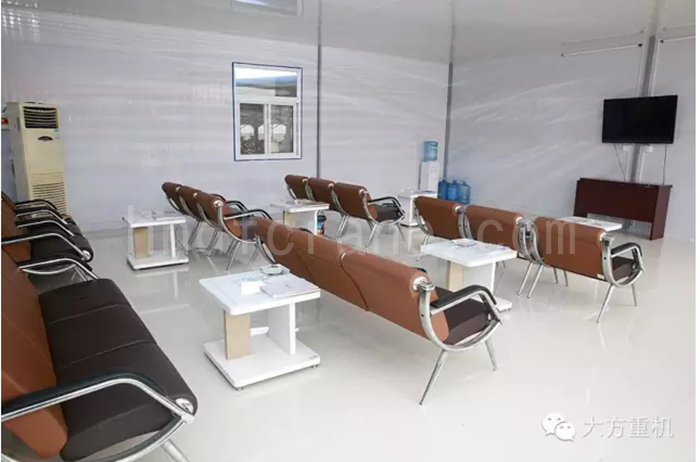 "Formerly we came to pick up goods, there is no place to rest, noon breaks are lying in the shade for a while, now have the lounge, there are air conditioning, sofa, TV, pure water and other necessities, so intimate service." customer driver Zhao said.
Every day, more than 30 trucks in and out, we are not just realize how busy the company, also realize hope for the company long-term development.